Is he a shooter yet??
10-19-2012, 07:33 PM
Is he a shooter yet??
---
Hey, got this guy on cam last year and hit got him on cam again this year. I think I would let him walk another year and hit 150+. Sorry for the bad second pic, it's with my phone of the pic on the computer.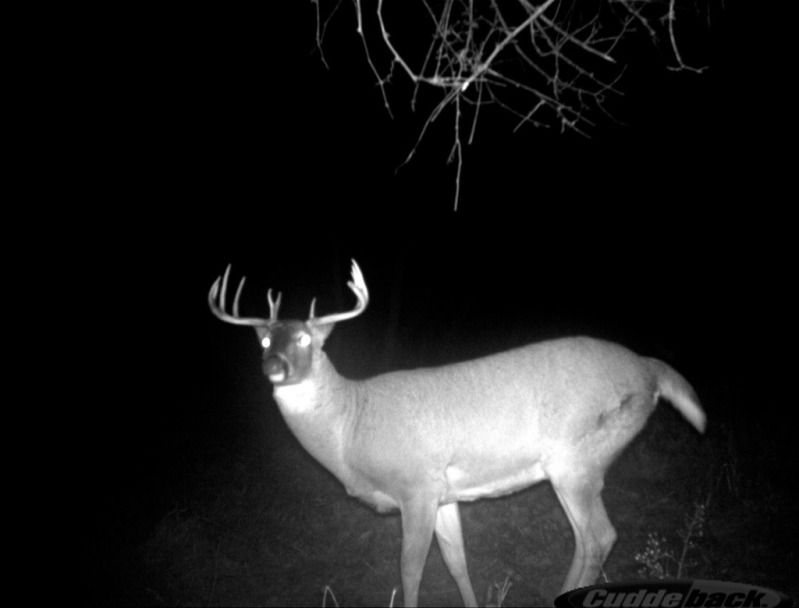 10-20-2012, 06:54 AM
---
I would have to decide when I saw him, most likely going to pass. I got 2 nice 14 pointers on cam that are on top of the hit list. He is maybe a 3 1/2. Deer are big and ginger than a basket 8, 1 1/2 ur olds are common.
10-20-2012, 03:39 PM
---
We have 250, one neighbor has 200 and the other farmer has way to much and we all use qdm. This would be 5th best buck on cam this year. And those are just the ones on cam. So I'm not that stupid as long as he doesn't get hit by a car or wander a few miles away. This is obivously his home range, this guy would be 8th if some monsters we shined last year are still hanging out. If someone shot one of those 2, we would have heard about it.