My final homemade camera arm
01-22-2011, 12:04 PM
My final homemade camera arm
---
After 2 years and about 8 camera arms later I get the camera arm made the way I want.
I made this in my metals class at school.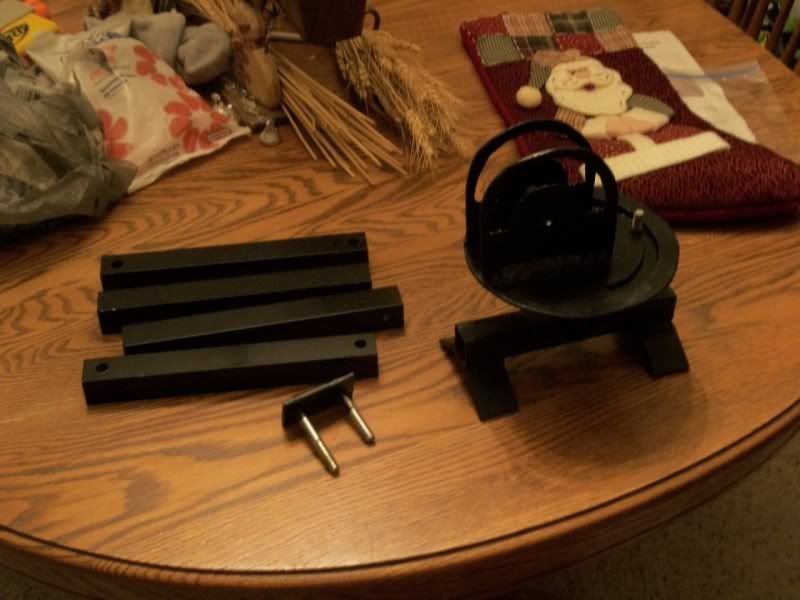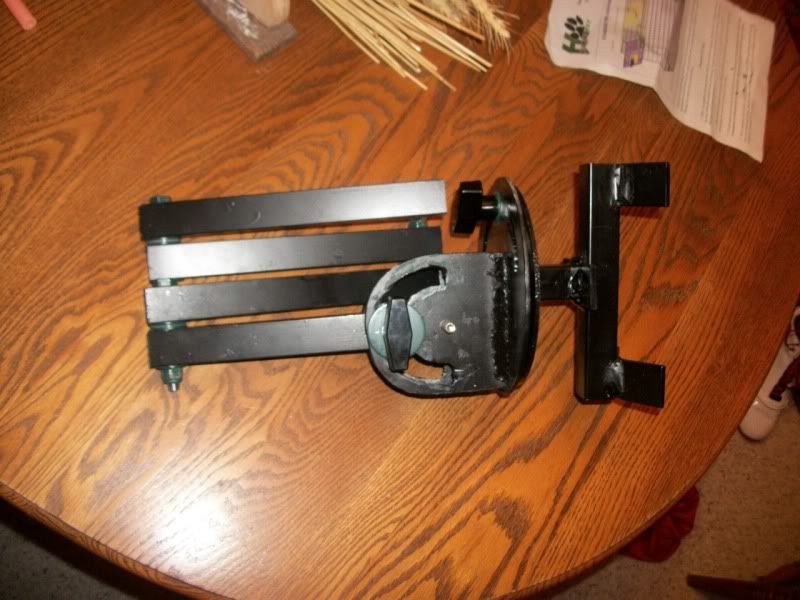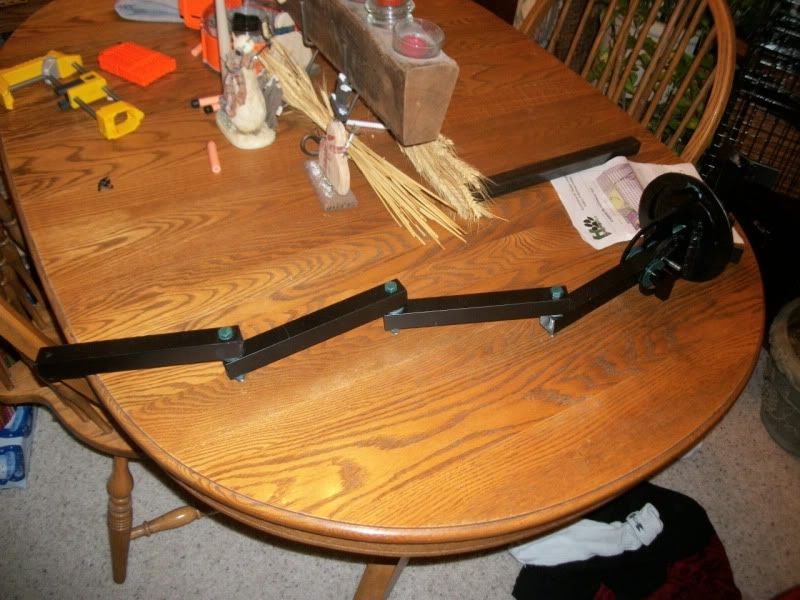 I guess my paint wasn't 100% dry... lol I re-painted it though so it looks fine now.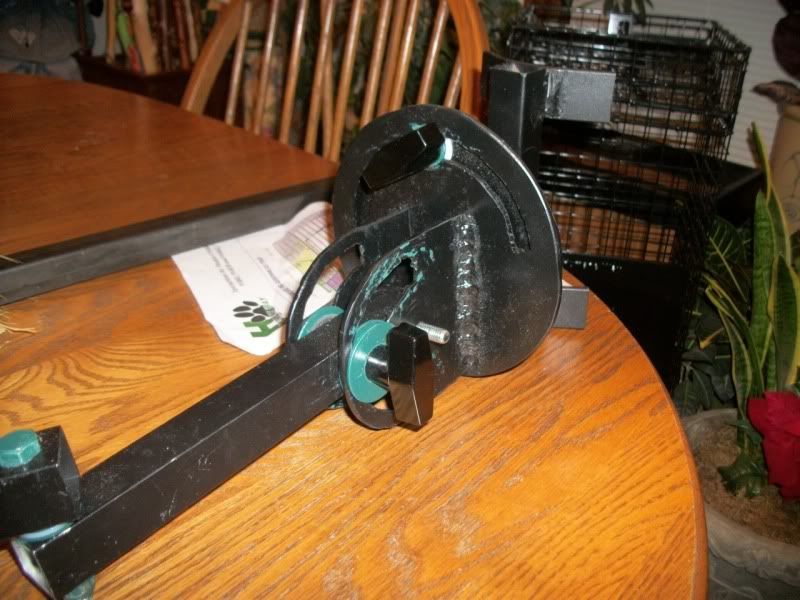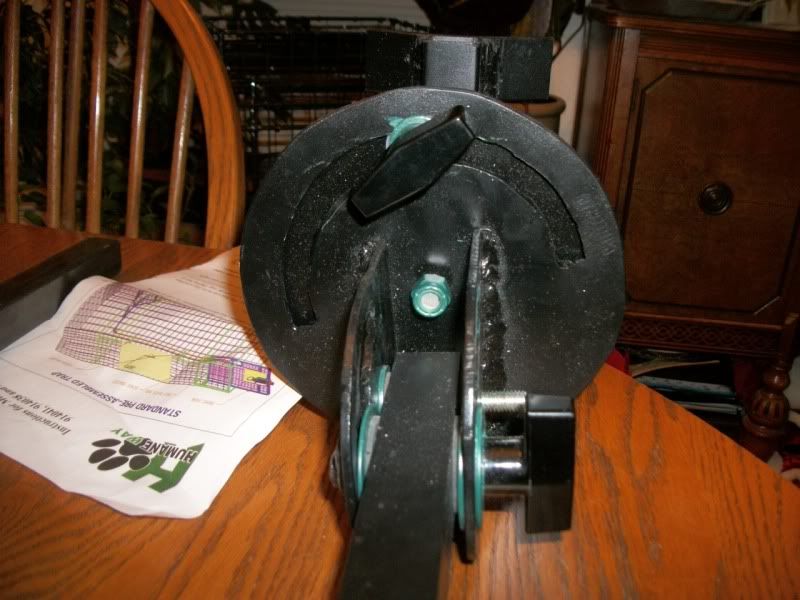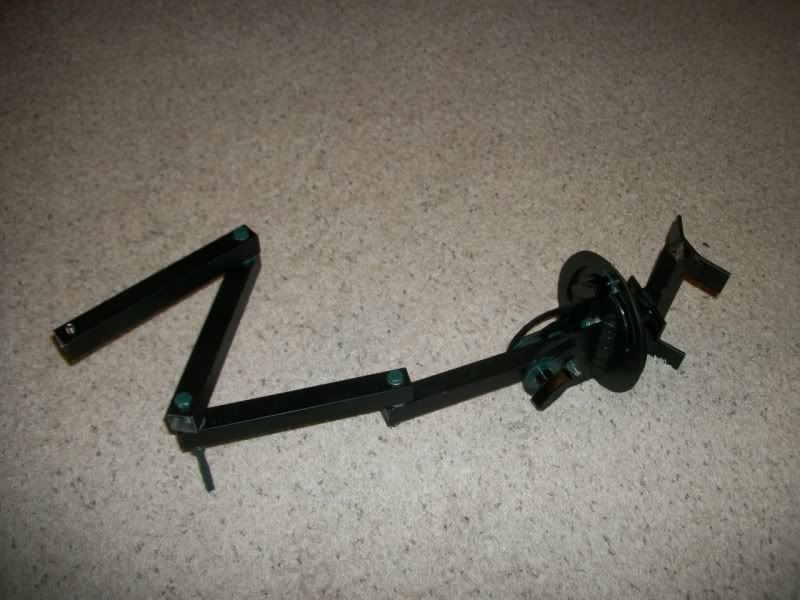 You can adjust it to any possible angle on any angle of tree.
Only takes one single ratchet strap to attach it to the tree.
Aluminum arms
Nylon washers
Sadly I cant exactly remember, but I think it has a 35" arm.
Handle on the first section of the arm. It makes it easier to move the camera around.
Nylon washers make it move around quiet.
All I need to find now for it is some 1" square plugs for the end of the arms so you dont see the bolt..
But other than that the camera arm is just how I wanted.
---
Last edited by Pope94/IA; 02-03-2011 at

03:08 PM

.
01-26-2011, 05:24 PM
---
You definately want something to cover those holes. I have a custom arm and on one windy day could here a whistle from the wind blowing into the end of the tube. Wouldn't make for usable footage. I just put a small piece of camo tape on the ends of the tubes and that worked well enough for me.
Sometimes you can find square tubing plugs like that in a hardware store in the trays that hold all the specialty type fasteners. I found some one time for using on my treestands.
Also make sure you test it out with the weight of the camera/mic before hunting. It seems mine needs just the right amount of tightening to make it perfect. There is a fine line between too tight to move right and too loose that the wind will even blow it around.
Nice work by the way.
---
Last edited by Iowabucks44; 01-26-2011 at

05:28 PM

.
Posting Rules
You may not post new threads
You may not post replies
You may not post attachments
You may not edit your posts
---
HTML code is Off
---