oh what a beautiful sight it is!!!
11-08-2010, 01:29 PM
---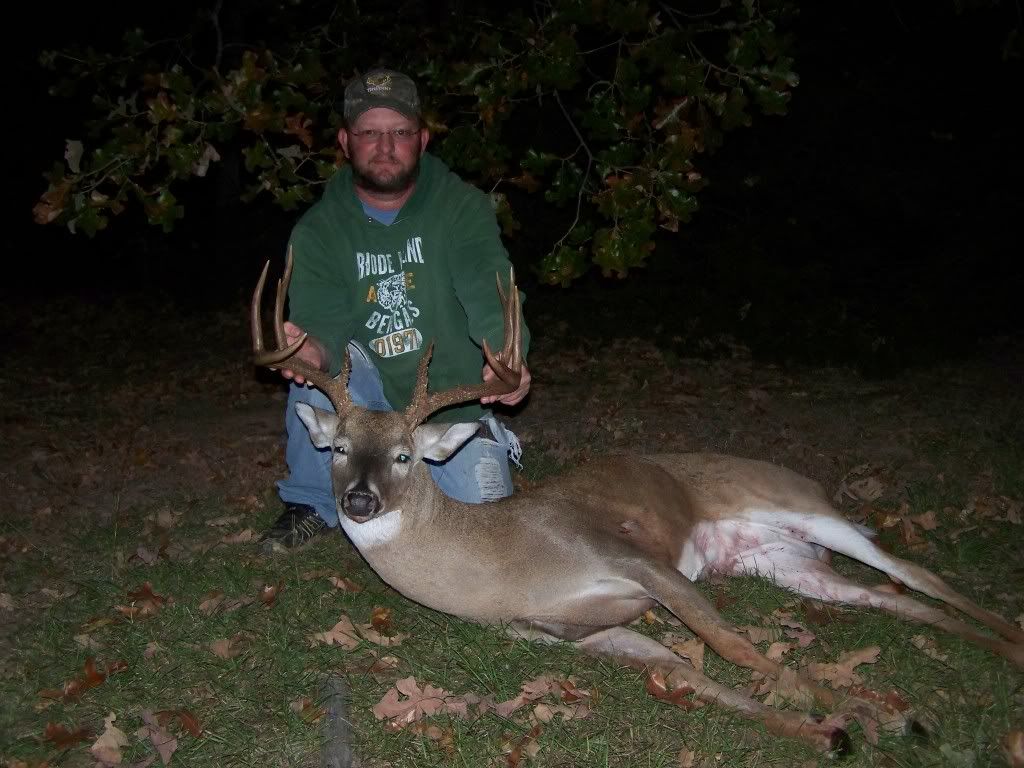 I like how gnarly it looks. He is not huge but my best buck ever!! Has 13 over 1 inch a few over 1/2 to 3/4 inch and a BUNCH about 1/4 inch. He has a kicker off the left base going forward and a 1 1/2 kicker off the back. I like the split g-2's and he even has some dried velvet on both sides. Measured 136.