Halloween Buck Down!
10-31-2009, 04:22 PM
Halloween Buck Down!
---
Team 7 Strikes! This is my first October buck and of course, Halloween buck. Had a very still morning today, which was great after sitting in a hurricane yesterday morning. Got in my stand a little late b/c the number two Gods were calling halfway to my farm. Nothing like getting butt up against a barbwire fence at 6:45 in the morning! After blowing out last nights Pizza Shoppe, I got to the barn and changed and made it to my stand. I have hunted this particular spot 5 times this year and was where I shot my doe earlier this month. Its the perfect pinch point between an open field and woods with a creek that separates me from the field. Anyway, I get situated in my climber and as the sun brings daylight upon me I notice a 1.5 year old 6 pointer coming down the mowed trail in our pasture that I just walked down. He looks back and I notice a nice buck following him. I put the bino's up on my buck and grabbed the Guardian. He has his nose to the ground and keeps coming. I thought for sure he was picking up my scent but evidently the mucks were stink free today. The 6 pointer is 20 yards in front of me now picking at the acorns and doesn't have a care in the world. My buck comes down the trail, turns right and grunts at the 6 pointer. It was like he was telling him, "Hey I'm going this way you coming with?" With his head down I pull back the Bowtech and settle my pin behind the shoulder. He's at 32 yards broadside and I shoot over the 6 pointer's head and put the Rage through the cage. He mule kicks and runs 40 yards and expires in the creek bed...of course. It was a perfect shot piercing both lungs and the tip of the heart. Buck down at 8:00. He isn't my biggest but I'm happy with him. I have been on a three year buck drought with my bow and just didn't want to pass on the opportunity. Happy Halloween guys and without further ado my Don Hardcore Hunter pics of the week.....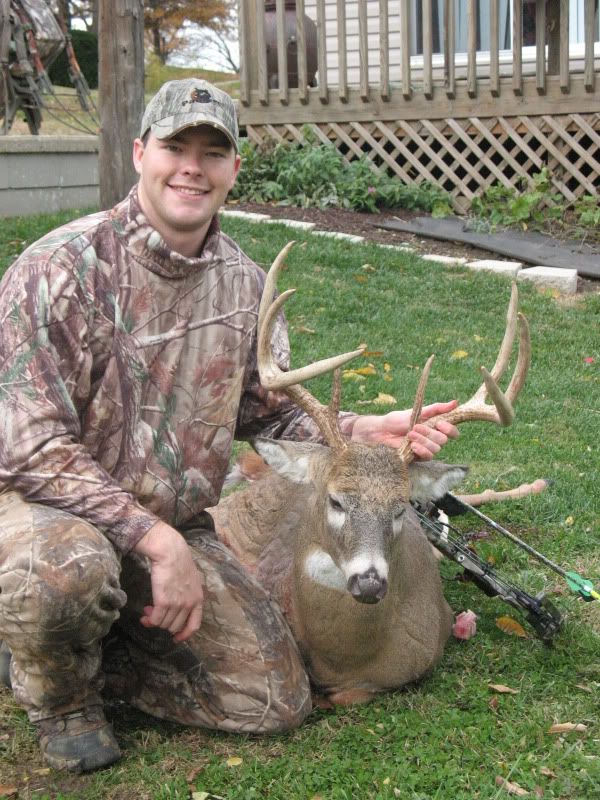 My fiance and little girl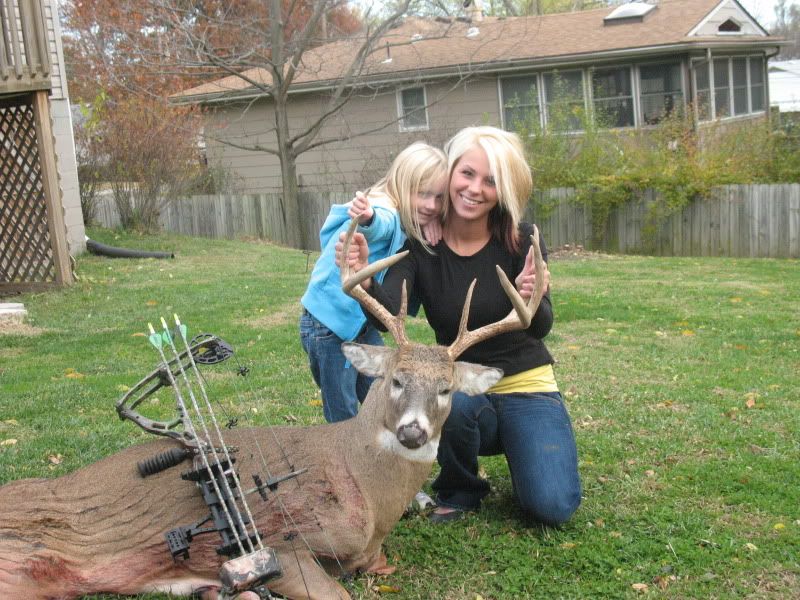 Our Christmas card photo