Possible 09 shooters
06-28-2009, 02:28 PM
Possible 09 shooters
---
2 decent candidates for the 09 season on one of my properties.Im not 100% sure, but the big brow tined buck looks very similar to the last picture Im posting which was in 08 and in the same exact camera location. The buck in the 08 picture has similar brow tines, shorter on one side than the other. I had him numerous times in shooting range in 08 but he needed another year or 2 to grow. I'll see how he grows out in late August and see if hes a shooter or not. The other buck in the first picture looks like hes going to be a decent one especially being its still June with plenty of growing time left. Checking cameras at several other properties this week.
Nice 8 pt on left in back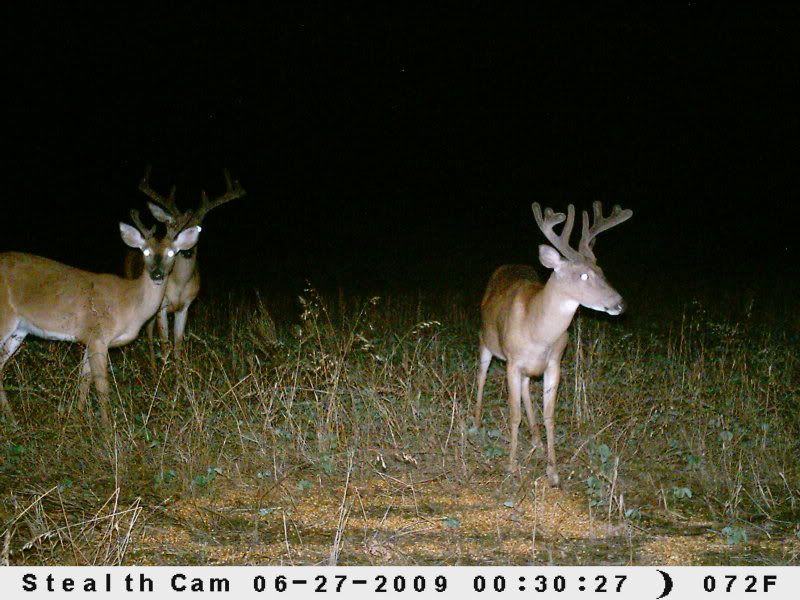 Love the big brows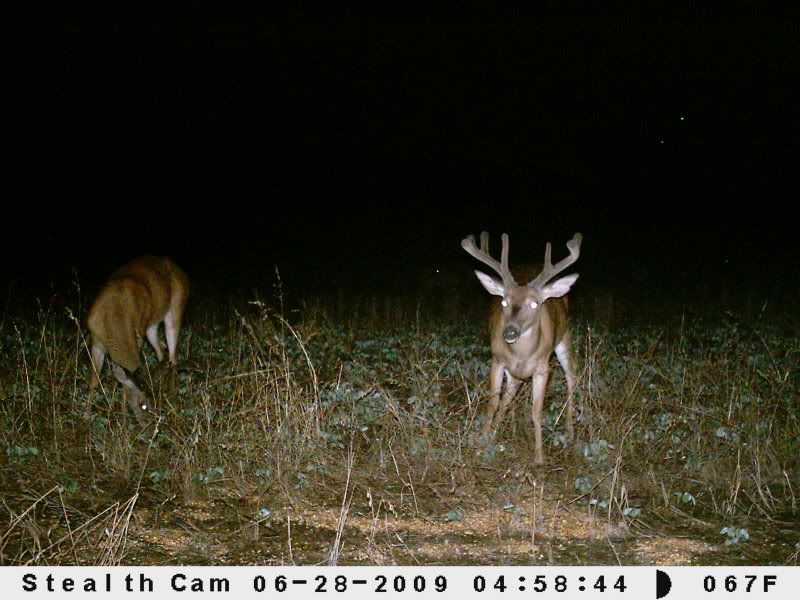 08 picture but looks like it could be the big brow buck above from last year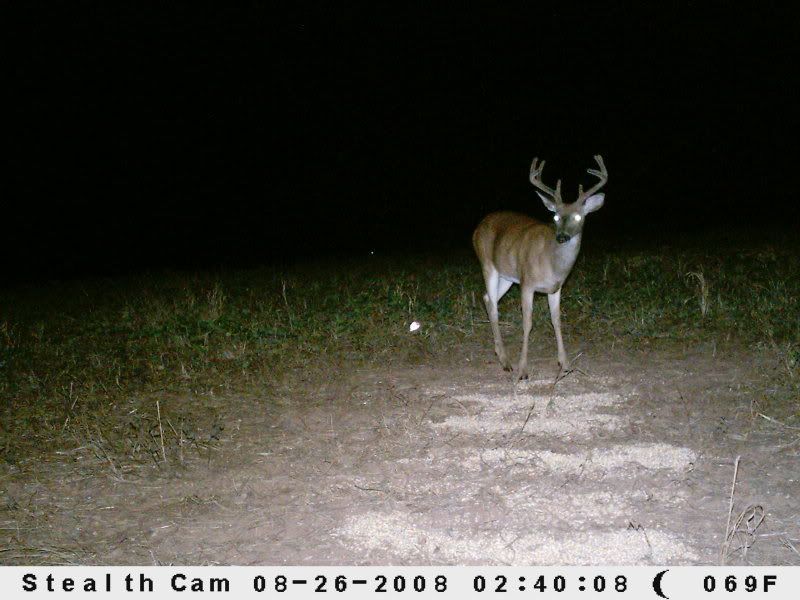 06-29-2009, 12:26 AM
RE: Possible 09 shooters
---
ORIGINAL: Armybowhunter28

I am so jelous of you guys already seeing nick bucks, I am stuck in Iraq and wont get home till the first week in December and dont go on leave till like the 22nd.
You and your battle buddies are in our thoughts and prayers! I don't care if you be safe or careful, just come back home with all your fingers and toes!
I see a buncha shooters in them pics. All look tasty to me