Show them Bows
03-05-2009, 04:26 AM
RE: Show them Bows
---
Heres my new baby girl. Been doing a little shooting with her. Shes fast and quiet.
2009 PSE Stinger
70# Limbs set at 60#
30 Inch Draw
Easton Excel 400 Carbons
Going to be using Rage Heads.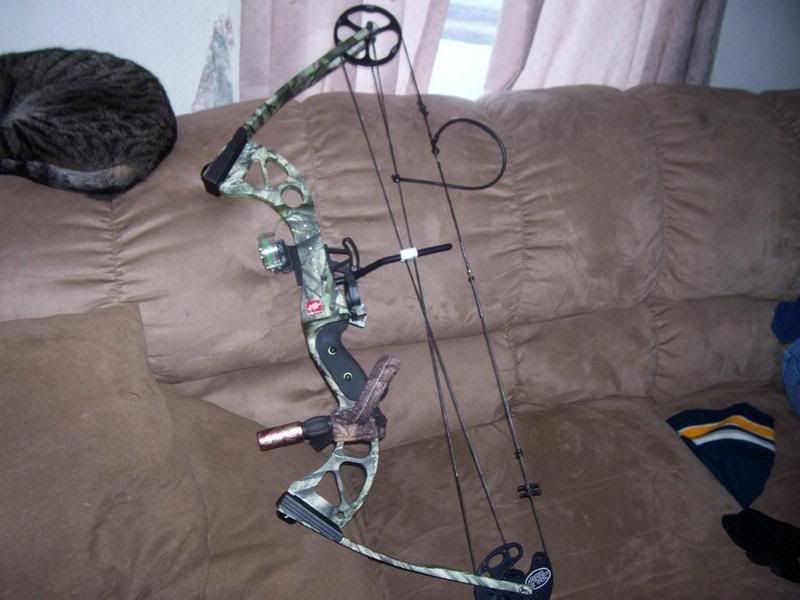 03-05-2009, 02:22 PM
RE: Show them Bows
---
03-05-2009, 06:19 PM
RE: Show them Bows
---
09 Bowtech Admiral:
09 Diamond Iceman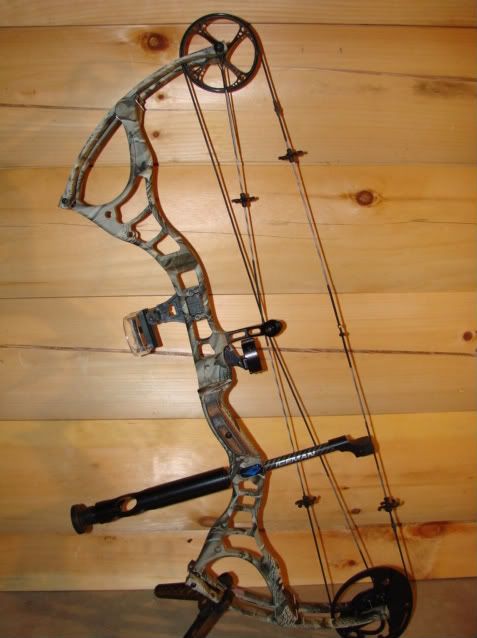 09 Ross Carnivore 34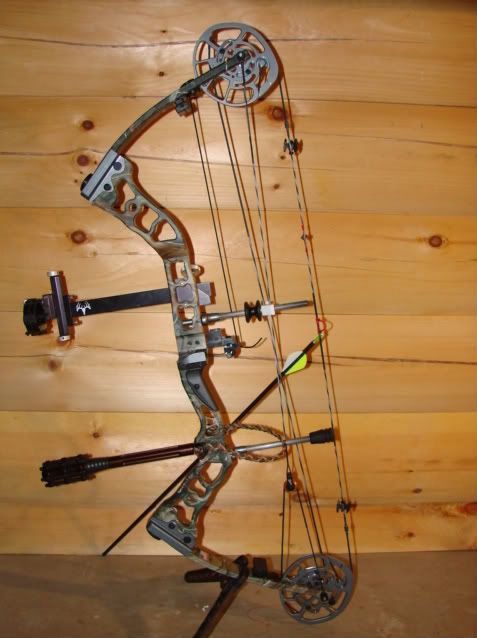 08 Bowtech 82nd Airborne: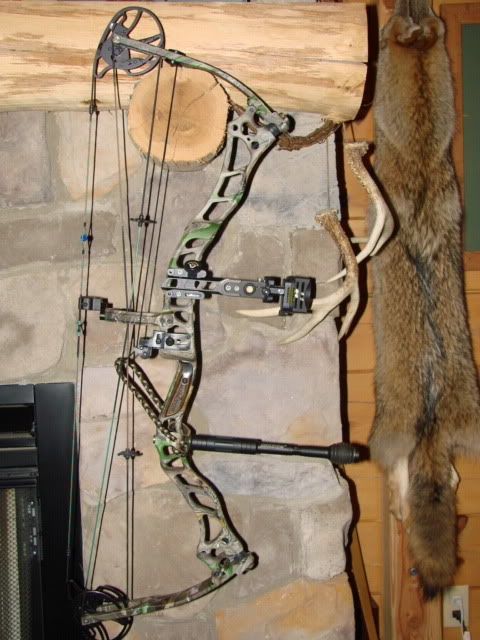 since added 11.5" Octane Stabilizer.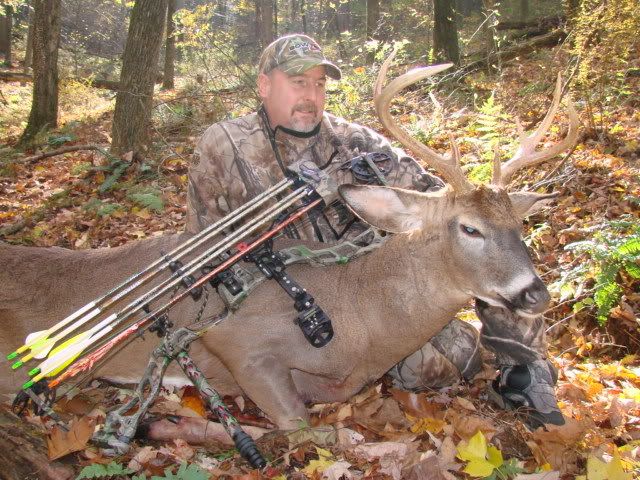 And 06 Bowtech Allegiance: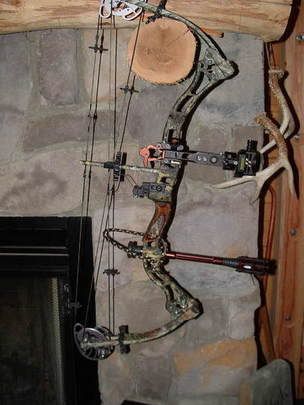 added 12" Super Stix

And I'm waiting on an 09 Air Raid.


That's my current lineup.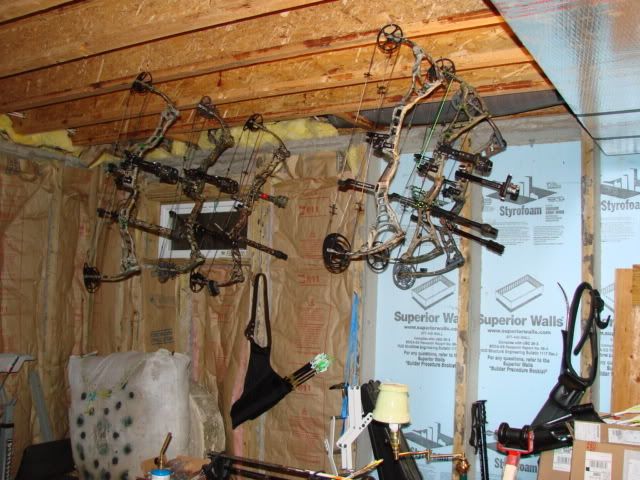 03-05-2009, 06:55 PM
Join Date: Dec 2008
Location: Canadian Tx, currently Stillwater Ok.
Posts: 322
RE: Show them Bows
---
Here they are,
First is my pride and joy, '08 Mathews DXT 29/70WC custom strings. I really love this little bow.
Then my newestaddition. a 1962-1965???? Fred Bear Grizzly with the original factory camo job. I just got it a few days ago and got it all finished setting up today, its my first recurve so I still have tons to learn but I am having a great time with it so far(and thanks to the guys in the trad forum for all the help).