Reflections of The Season. (Memories From the Field)
11-30-2008, 10:49 AM
Reflections of The Season. (Memories From the Field)
---
Tomorrow our lead slinging season begins and although I know there will be some mighty fine hunters out there, I also know just the opposite occurs as well. It started already. Yesterday I was in the "archery room" fiddling with one of my two new bows when my wife hollered down that there was a burgundy jeep in the drive and 3 men were walking into the woods. Of course I went out and confronted them but they rudely ignored me until I got very vocal. They claimed to have permission to the neighbors property and were accessing it through this right of way. Well a phone call later and as I suspected, they lied to me and per the landowner, I'm to throw them off if they return Monday morning.
Anyway, I didn't want to start this as a rifle bashing thread as I wish my fellow ethical hunters success. I wanted to start this as my own reflection of my 08 season and share some of the photos throughout. This season was about bonding friendships, old and new alike. I was bless this season with many good friends and new found ones as well.
After a whole winter of shooting bows with many friends, Nate, Ben, Brian, Wags, Tim, Kurt and Tom. I had a great time and it strengthen us for the season coming.
Then on to spring turkey season, thanks Jeff for the good time in NC.
http://smg.photobucket.com/albums/v499/Poorguy/Videos/?action=view&current=NCMiss.flv
Of course we were filming from a Double Bull but we took this photo for fun;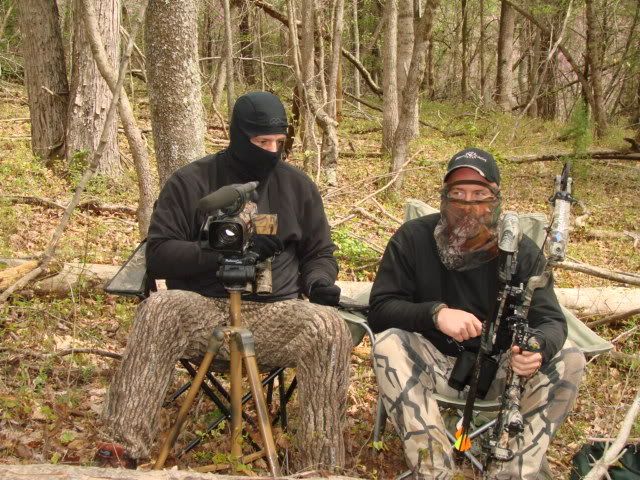 And I had a chance to meet buckmaster and Brknarrow (Aaron and Frank, thanks guys, thanks Jeff)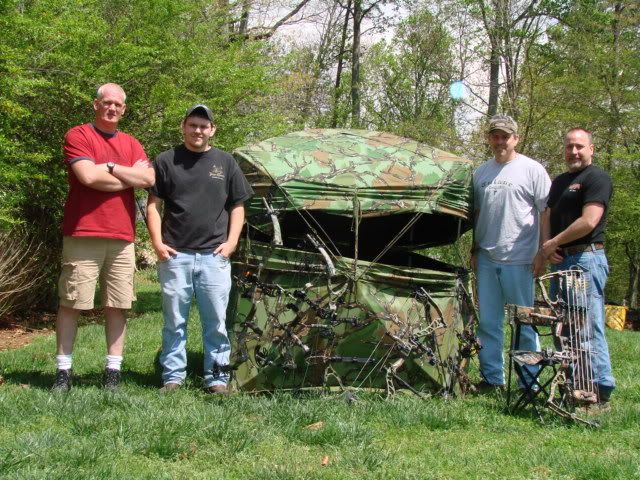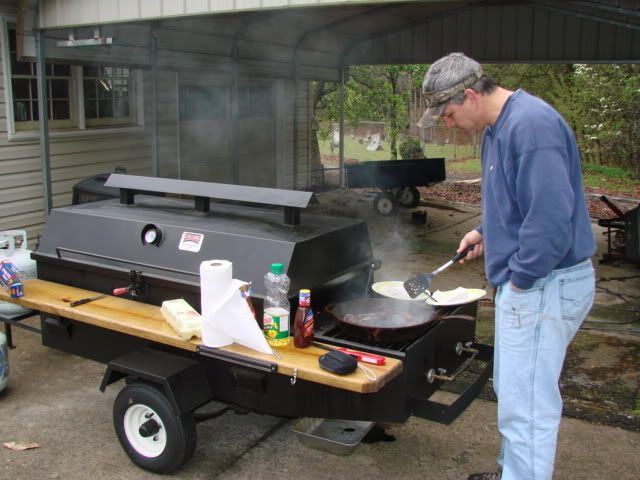 Thanks Matt for sharing my woods and home and congrats on the bird.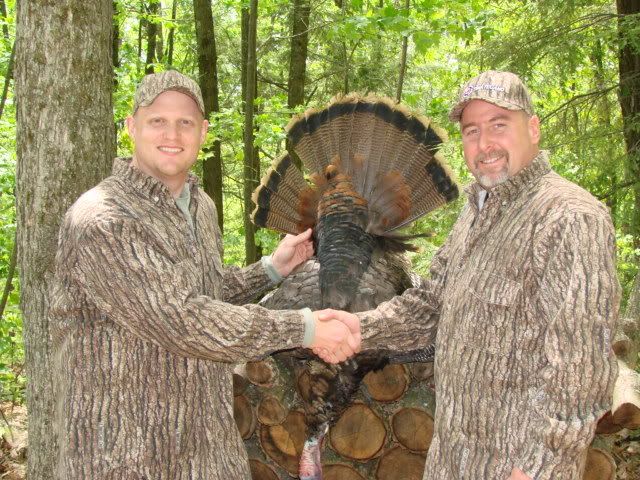 Summer was about shooting and working on my garage. I had to have it done by winter and indeed I did though I can't forget the summer coated blonde bear that visited. See video:
CLICK ME<--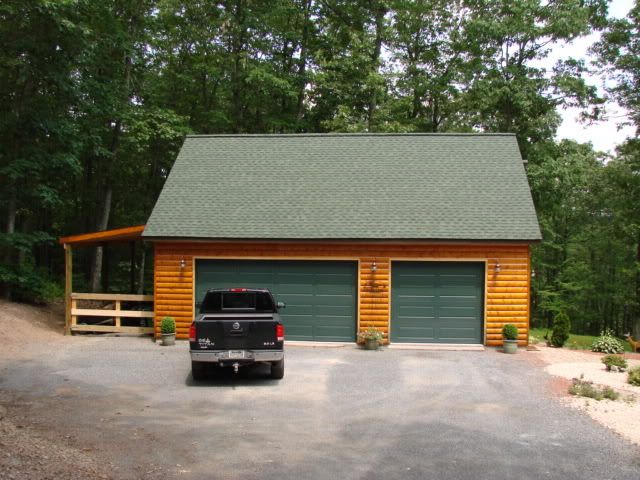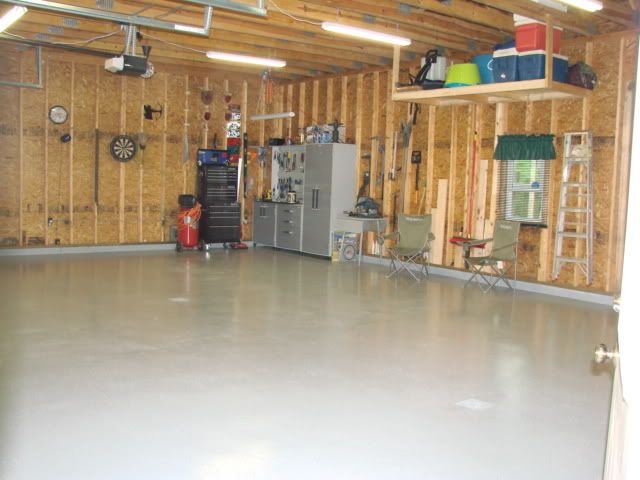 Picked up a new target, the Glendale seen at the far end of the picture.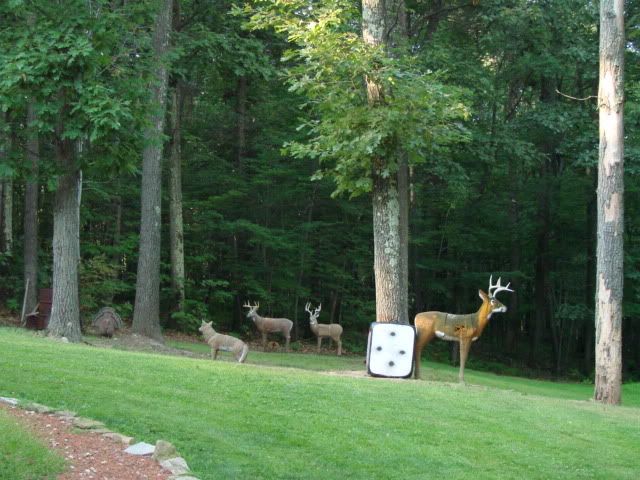 Tinkered with the Tracer Nock:
CLICK ME FOR VIDEO
:
The fall season came quickly and it was filled with friendships and memories and it started in NC with Jeff and Matt. I was present for Matt's first 3 doe of the season including this NC mature doe.
I then and there got to meet ducsauce now known as Finch. Thanks Finchy.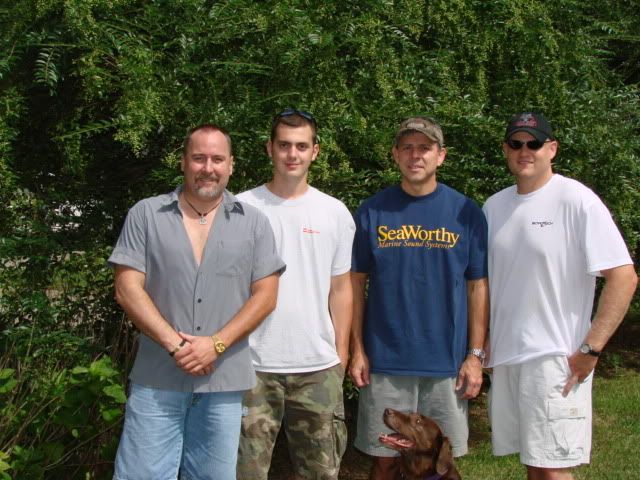 Than back to PA where Ben / PA and I attempted to get deer down on film.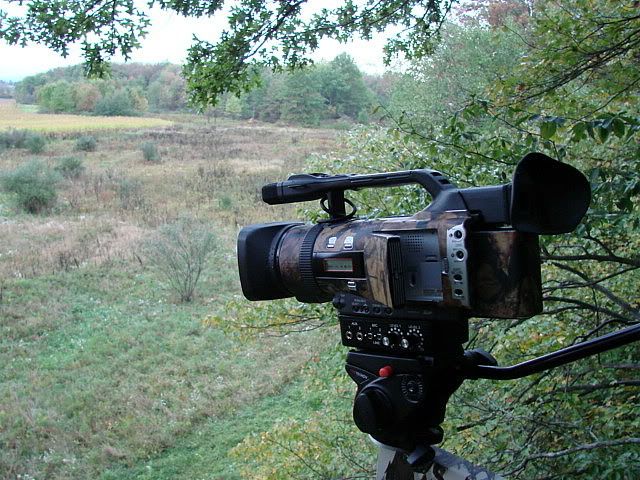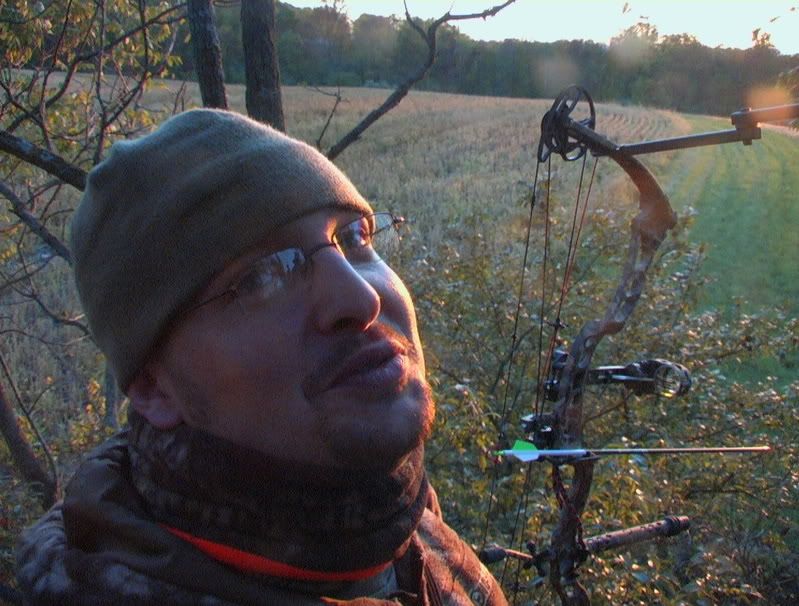 The first week went by with scenery and memories in the field.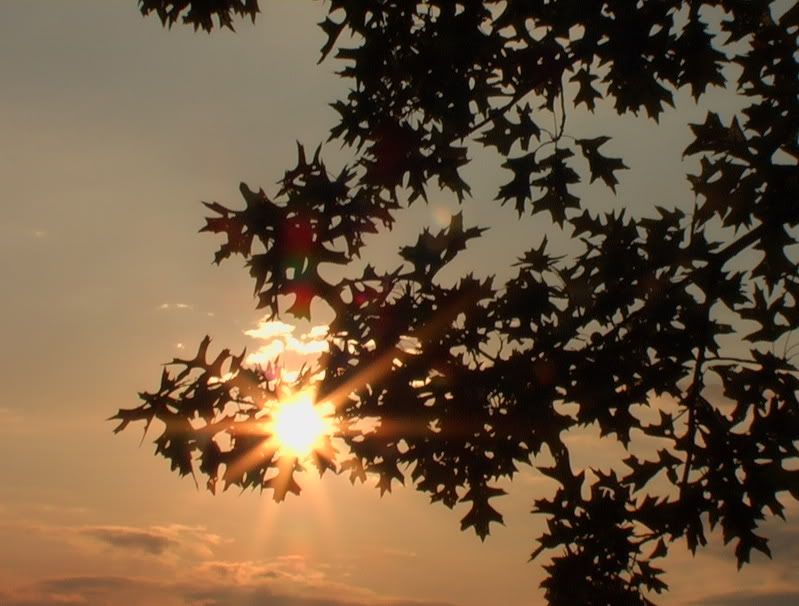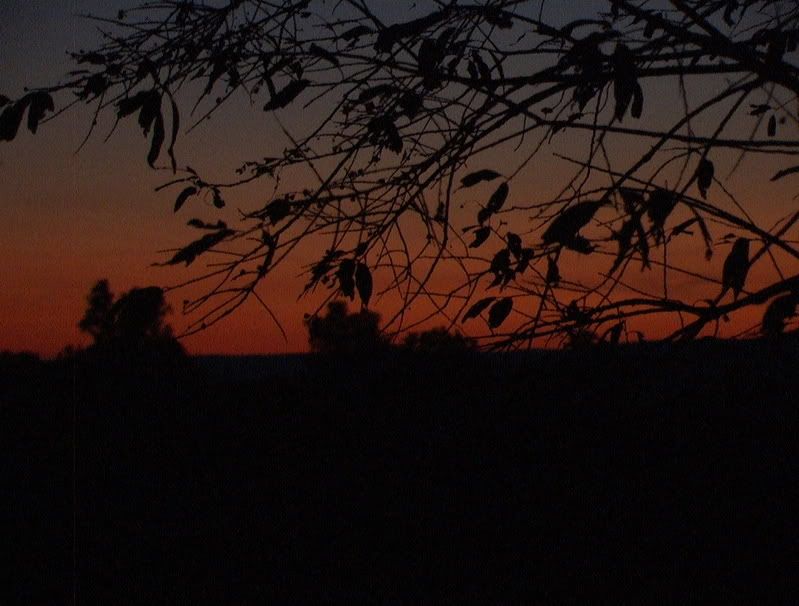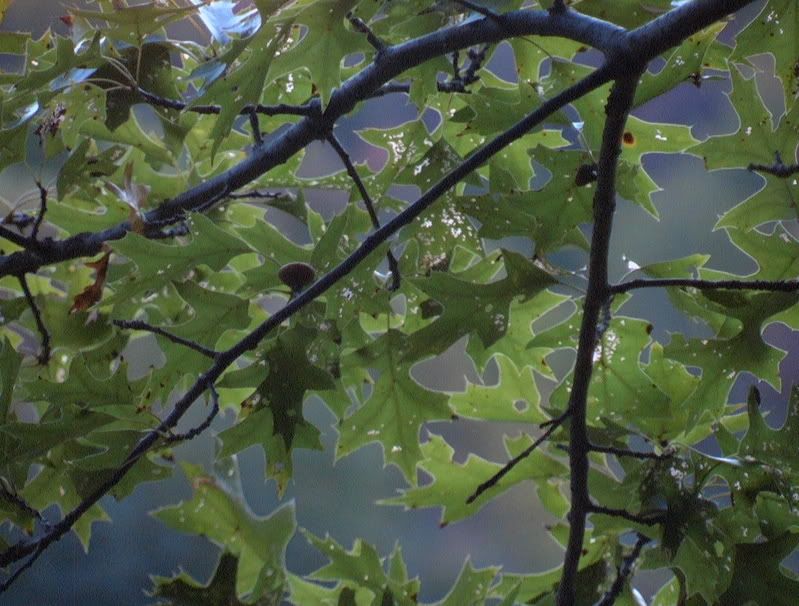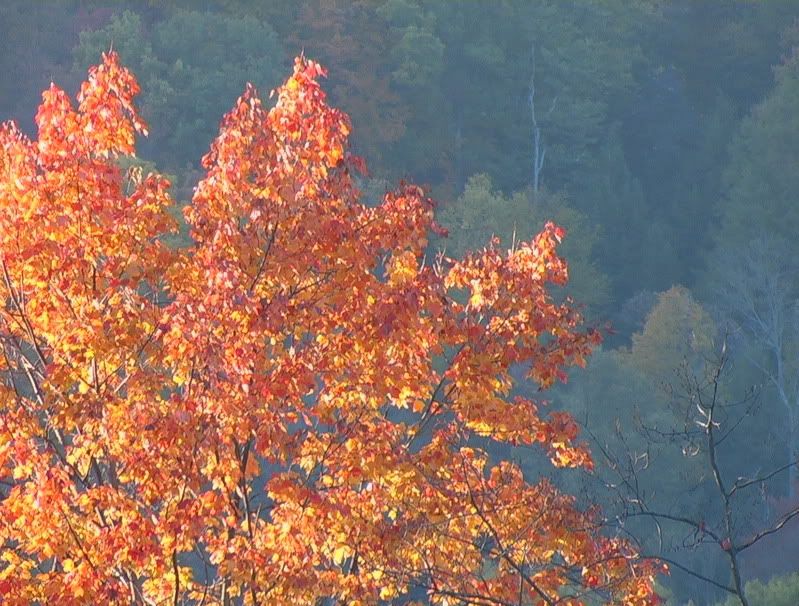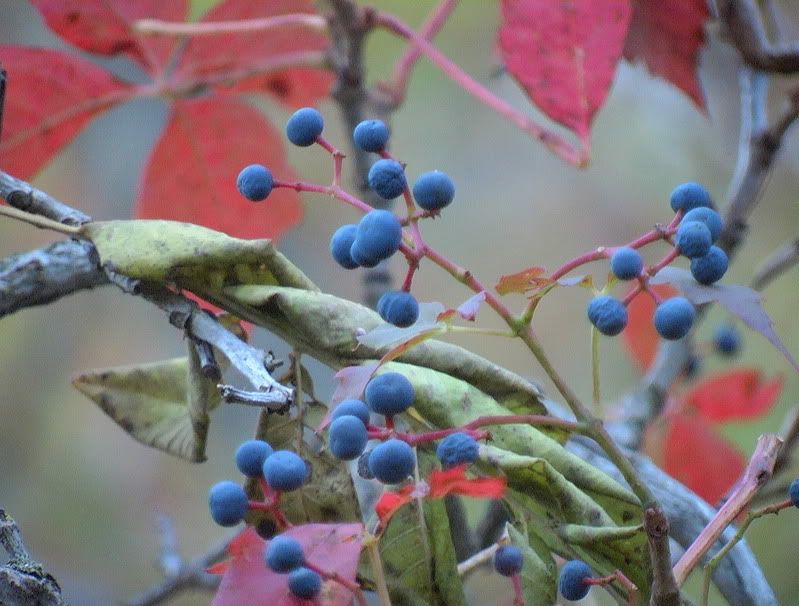 That second weekend I ran north to meet up with Matt / PA, Rick James (Matt) and jawshooter (Dan).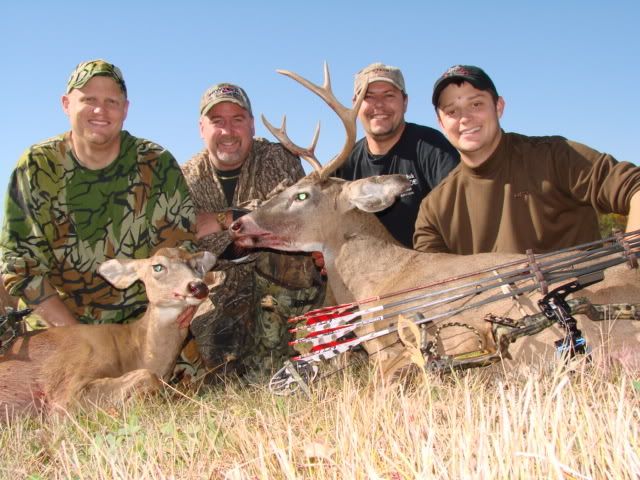 Back home, Ben and I managed to get the job done, a doe on film. I'm still PUMPED.
[8D]
CLICK ME FOR VIDEO:
And let's now forget the Bear and the Great Debate 08.
http://smg.photobucket.com/albums/v499/Poorguy/Videos/?action=view&current=BearCloseup.flv
http://smg.photobucket.com/albums/v499/Poorguy/Videos/?action=view&current=PreviouslyHit6.flv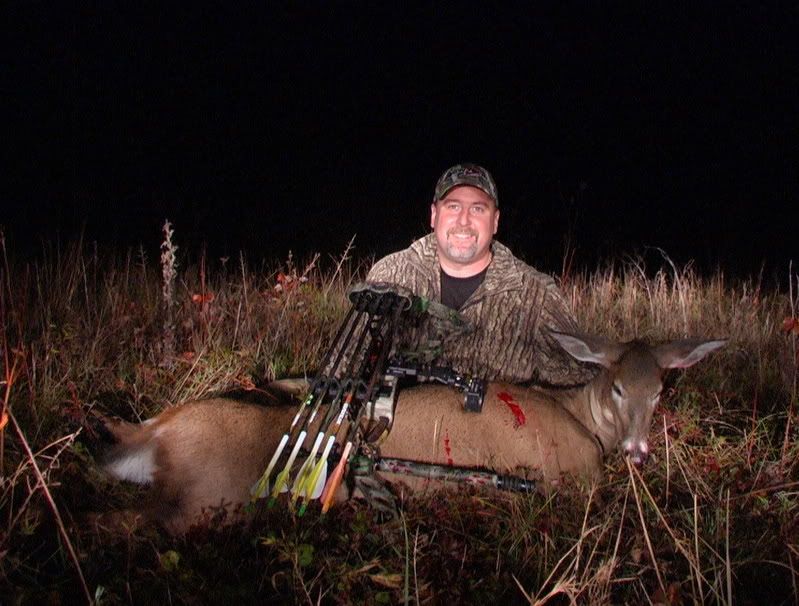 Then it was to southern PA and Wilds Outfitters...LOL twildasin's place to hunt with Ben, Matt and Tim.
First Matt's doe fell, then Tims and then Bens. What a fantastic weekend.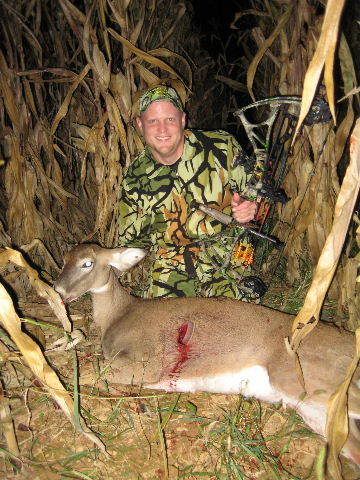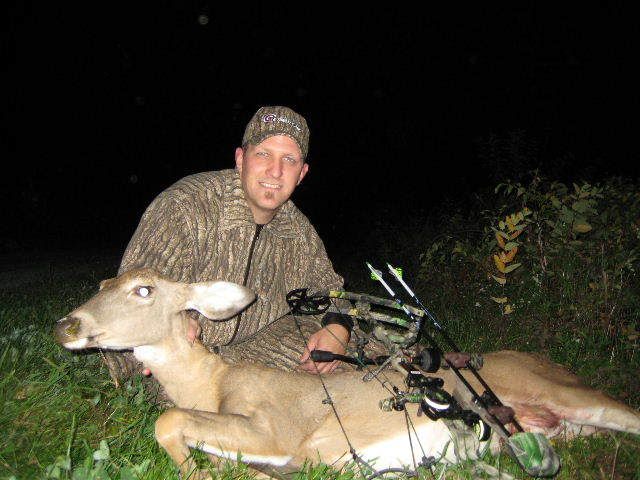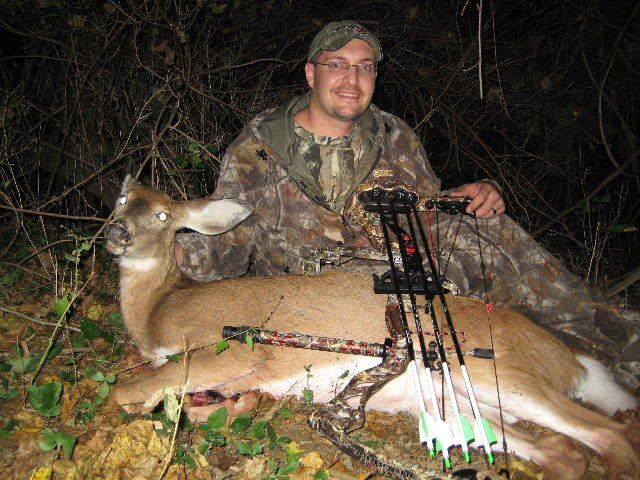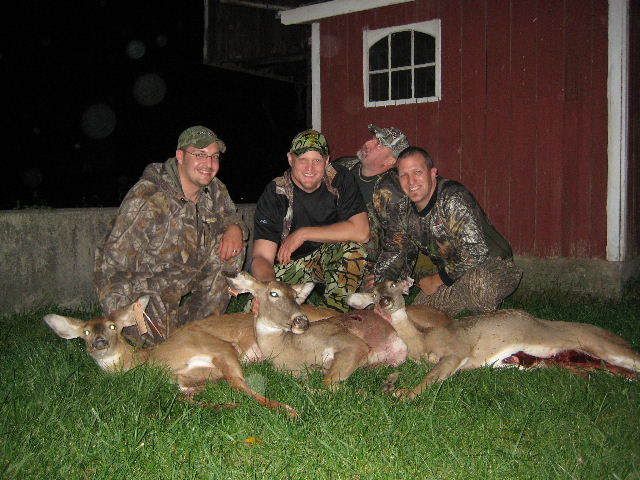 After that, the season seemed to pass too quickly. I managed a 3.5 year old in PA and had the honor of having BPBowhunter (Brian) come up to help retrieve him from the woods.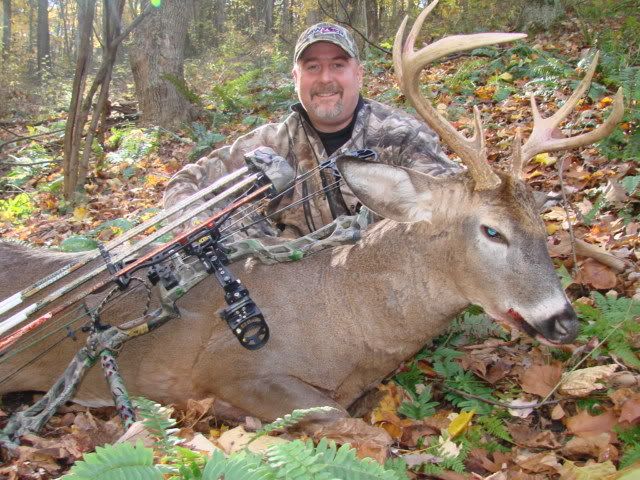 I had the pleasure to film behind Ben but then it was off to IL for me.
I had the honor to meet GregH, the honor to hunt with Dr. Andy and to meet jfergus7. Thank you guys so much.
I also was able to get it done in IL and although I know I missed a buck of a lifetime, I'm not sure I'd change a thing, well maybe I would. [&:]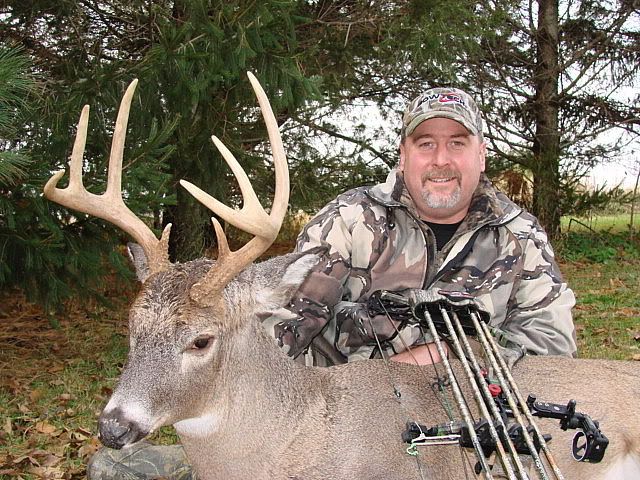 08 has been very good to me and although it's not totally over, it was/is time to reflect. After Christmas I may and hope to get a chance to head to southern PA again and visit and hunt with twildasin. I still have a doe tag for that area and Tim's deer won't be pressured with PA's rifle season as the grounds are suburban where no guns are allowed.
In closing, I'd like to thank everyone that was a part of my 08 season. I've once said it before on here, these forums are what you make of them. You can and will find some life long close friends if that is what you so choose. I know I have. I thank each and every one of them and each of you for sharing your seasons with me as well.
With Thanksgiving over, Christmas coming it was just time for me to reflect. I already look forward to winter leagues, spring turkey season and summer shooting. It won't be long until it all starts over again. I've already received 2 of 3 new bows and I'm starting to tinker and set them up. There is no telling what 09 will bring but I'm already looking forward to it. 08 blessed me so and I'm thankful. I appreciate you taking the time to share that with me.
Thanks guys/ and gals.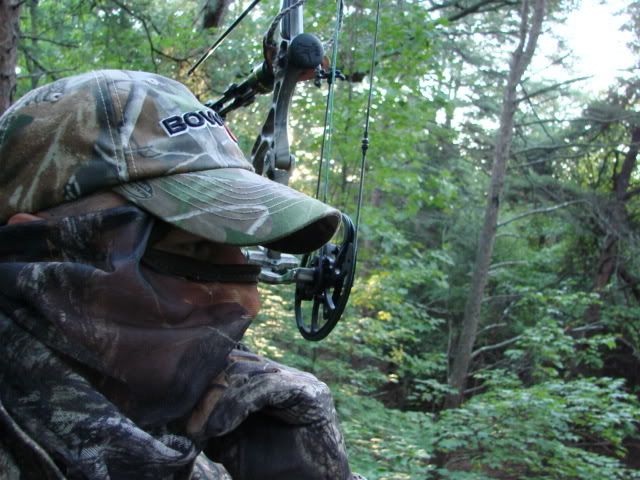 11-30-2008, 11:19 AM
RE: Reflections of The Season. (Memories From the Field)
---
LMAO Jeff!!!

Dan, you nailed It bud!!!

Great pictures and great memories were had Rob!! Congratulation's on not only successful hunts but also on the memories and good times that were made!! Kudo's to you all!!

11-30-2008, 11:26 AM
RE: Reflections of The Season. (Memories From the Field)
---
That is too awesome man. Ive had a very similar season, meeting/hunting with alot of new people. I haven't had a camera so a photo journal isn't in store, but I too have had a dream season.

Congrats on all your success, hopefully next year tops it!