Oklahoma Buck Down
11-23-2008, 11:47 AM
Oklahoma Buck Down
---
Well yesterday was the opening morning of rifle season here in Oklahoma, but it works out well as lots of deer get pushed onto our lease during these first few days. The morning was cold, and I had a perfect wind for the ridge on which I killed my buck last year. I'll be honest, the morning was slow. I was hunting about 300 yards from a main road. About 9am I heard a deer grunt and I responded the same way, shortly later I heard the deer grunt between me and the road and again I responed at that time a gun shot rang out from the south and I heard a deer running at me. I only saw him for a split second and couldn't tell what he was.
I decided to hunt close to home so that I could be around for the festivities when OU spanks Tech. Anyway I went to a place that I'd never seen a buck. I got in the stand at about 3:45, the deer generally come at the exact same time every night. At 4:30 I saw a buck and a doe in the neighbors field and the buck looked injured. He looked like a decent deer but I didn't have binos so I couldn't tell exactly how big he was. I got down from the stand and moved about 300 yards to another stand where I thought the deer might come to. I sat ther for a little while and sure enough the deer comes right over the hill to the corner that I'm sitting in. He sluggishly crosses the fence at at 17 yards, the grizztrick found it's mark. I wouldn't have normally shot this deer but because he was wounded, I felt it was the right thing to do. He has excellent tine length and comes in at 102 5/8".
Anyway, I'll be back in the woods in the morning after a Big Dog.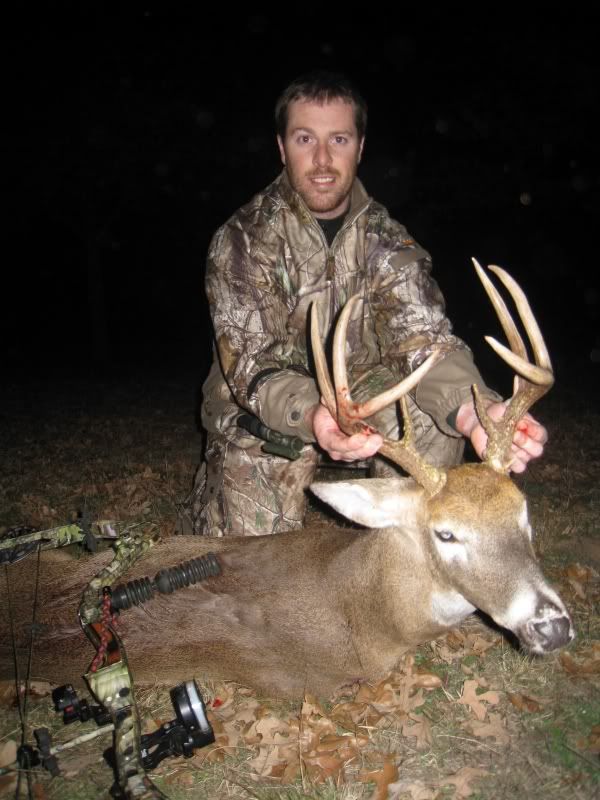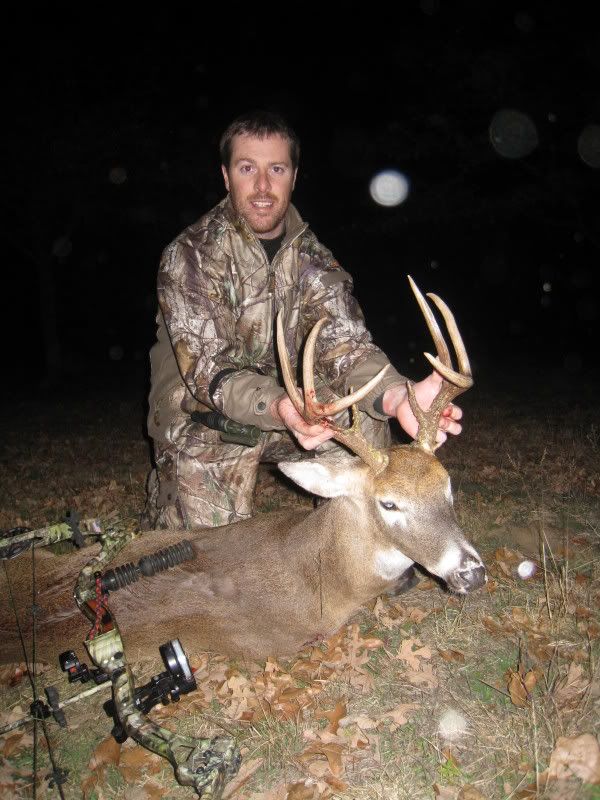 11-23-2008, 12:49 PM
RE: Oklahoma Buck Down
---
ORIGINAL: bloodcrick
I said it on the other sight but ill say it again,,,congrats Dub!!
ps: you have orbs in your pic
boooooo!!!! [8D]
I know... spooky huh? I think it's the deer martians!!!