"Lets See Em"
01-02-2008, 09:38 AM
RE: "Lets See Em"
---
Here's my '07 season-in-review:
My best hunting buddy and I locked down a new PA farm to hunt (not exclusive, but new)- and he pounded this buck out of a stand site that we picked in mid-October. 5x5. I wasn't out on this hunt, but I was on the phone with him when he said "Big buck - gotta go. Click." He doesn't take the greatest field photos. LOL
I didn't have to drag this one.
A few days later, I killed this guy in PA over an active scrape on a cornfield edge. Shortest drag of my life. Maybe 75 yards to a farmer's access road. I was sending a text message when he came sneaking out into the field corner.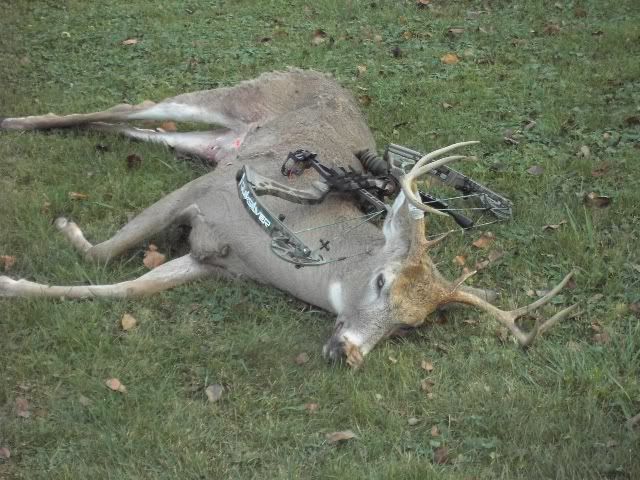 We bought Ohio NR tags and started scouting some new areas out there. It didn't take long before we were seeing good deer. It was around 11/1 when my buddy killed this buck at 11:30 a.m. This time, I was out there with him. Yet again - on the phone trying to figure out an evening plan... "Big Buck - gotta go. Click."
1 hour later, we were harnessed up and dragging. Long, uphill drag.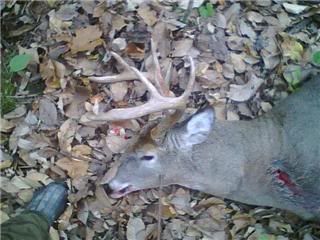 A few days later, I filled my Ohio archery tag. Another long, uphill drag. I wasn't on the phone this time - no cell signal in that area.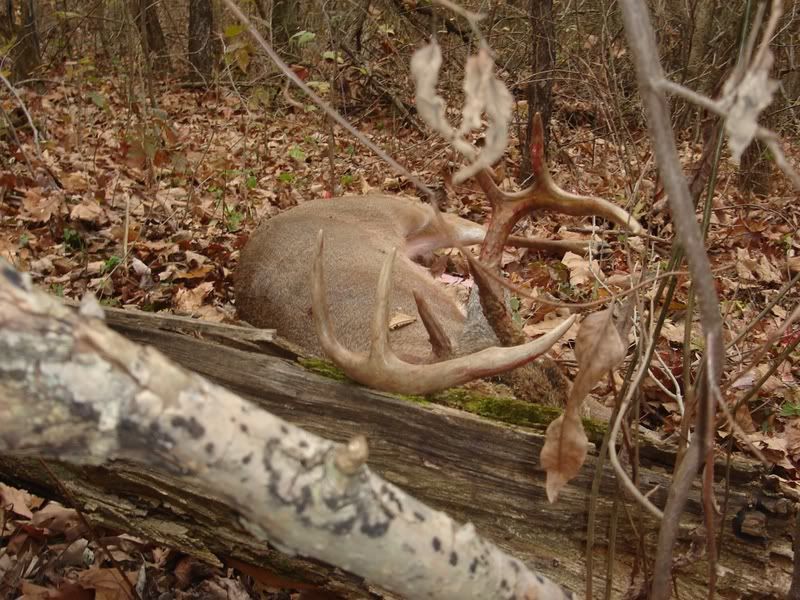 Then, on the opening day of PA gun season, I put another buddy of mine in my best stand in the Allegheny National Forest. Driving rain, miserable conditions - but he hung in there. Finally pulled the trigger at 11:45 a.m. I was on stand just 300 yards away, waiting for him to tag out. Really good PA buck. Rainy mess, so I didn't have my camera out there. Cameraphone specials...
Long drag out for this guy, and it took the rest of the day to get him out.
This deer was also shot in the middle of a text messaging session. Something about these cell phones - I think they attract deer.