New Contest--Winner-2-1-08
01-15-2008, 06:40 AM
RE: New Contest
---
01-15-2008, 02:21 PM
RE: New Contest
---
I took My buddy Chris out again. He spotted a buck about 200yards out across the field. Never got much closer. We saw a bunch but never got close. We did have at least 30 turkey come out behind us. I had him stand up and look. It was very cool. No shots though. He got his brand new (to him) muzzle loader in this pic. Oh and he's standing near where my 153" ten point dropped. You can kind of see the brush to the right of him is all matted down.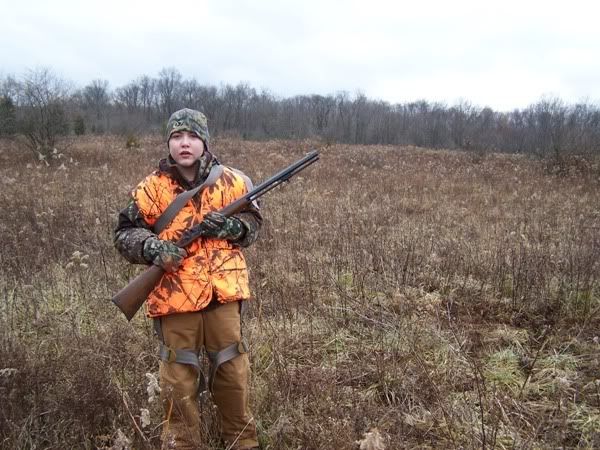 and the turkey video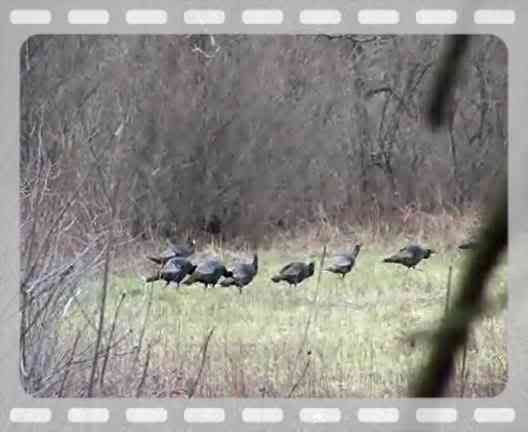 Next is my duagter the next evening. We went to the same stand I took Chris. We hadn't seen much Just the turkeys again WAY off. Then out in front of us I hear two quick grunts. I look at Caitlynn and say get your head up I think we have deer coming toward us. She had an older inline of mine and shoots it realy well. Anyway she got up and tuned as 2 does came in at a pretty fast walk. I wispered for her to shoot the lead doe (the bigger one) Then I see him a 100 inch 8 point (the one I heard I guess) working through the brush. I wisper to her to wait that there is a buck. I say take the safetey of and get ready. Now at this point the does are 12-15 yards and still moving beside us. She says "Daddy I can't" She can't get the safety off. Its an old CVA and the safety is the bolt. It has a catch you pull back and rotate. Now the buck is at 12-15 yards and still coming but the does are closer. I'm hugging the tree trying to not get busted but I have to move my arm to help her. ...You guessed it I got busted. She had that buck dead to rights. I blew it not practicing the safety before going out. ...She was so excited. Me to. That buck was a 1/4 inch from death. What a hunt. I forgot to take a pick of her untill we were walking out. She's hooked I believe.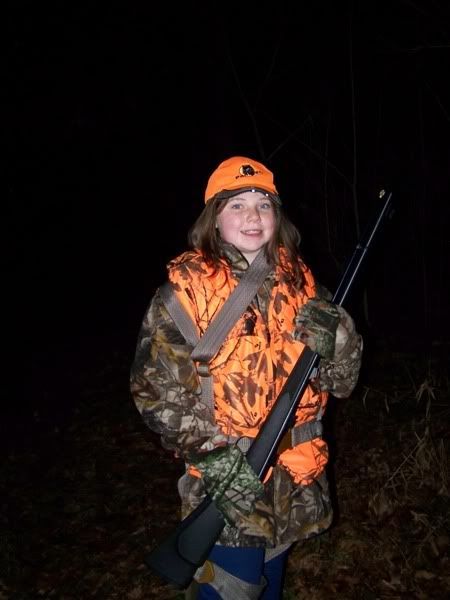 01-22-2008, 08:58 AM
RE: New Contest
---
I can't enter the contest, but I figured I would atleast share a pic from this summer. This is my cousin Andy (6) on his first day afield with his cousin (that's me, Steven (18 at the time)). I shot the groundhog, but he was extremely excited and wanted his picture with it. I thought it was a nice pic, so I'm sharing.
01-22-2008, 09:04 AM
RE: New Contest
---
Again, I can't enter the contest with this one, it's just another pic I felt like sharing. This was a deer I shot two years ago on my Uncle's property. They wanted to come out and watch me field dress it. I think Andy was 4 and Emily was 7 or 8, not sure. Emily is Andy's sister.
01-30-2008, 03:14 PM
RE: New Contest
---
Here's a picture of my son Logan's first Big Find!
We've been out looking for sheds three times and he finally found one. (Of course with a little help from me). There is alot of snow and the top of two tines were the only thing that was showing.Now it sits on his dresser in his room, and he tells everyone about howHE found it.