Rage broadhead wound pictures...*graphic*
08-12-2007, 06:21 PM
Giant Nontypical
Join Date: Dec 2005
Location: Northeast Tennessee
Posts: 5,673
Rage broadhead wound pictures...*graphic*
---
With all the praise of these heads and not to mention all the posts about them. I figured I'd post up a pictures or 2. These are just some pictures I found surfing the net. Pretty substantial damage.This is an entrance wound.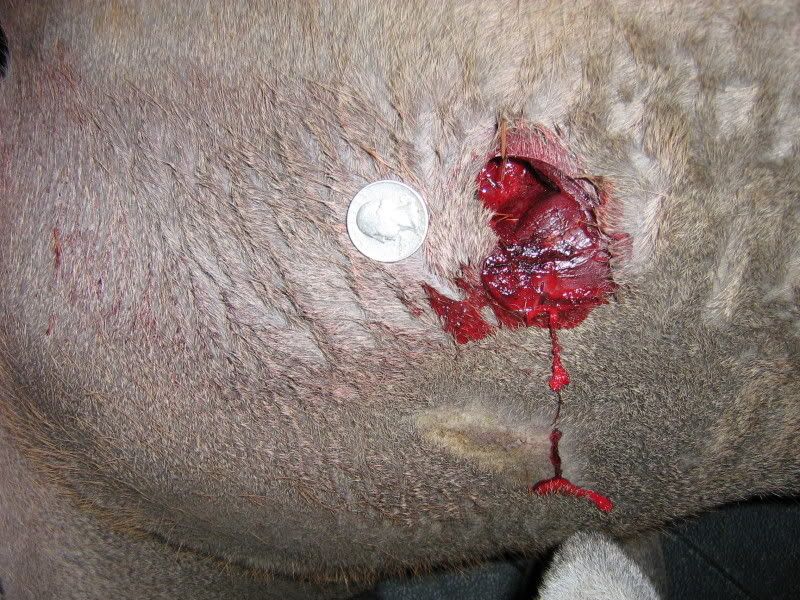 08-12-2007, 06:25 PM
RE: Rage broadhead wound pictures...*graphic*
---
A rage broadhead did that?!? Amazing! I'm glad I bought some. I'm a beginner bowhunter... I saw many broadhead commercials, but rage convinced me. So does this pic.