What is the best base layer
07-13-2007, 10:25 AM
Fork Horn
Join Date: Feb 2003
Location: Litchfield County Connecticut USA
Posts: 171
What is the best base layer
---
What have you found to be the warmest base layer for late season? What about mid layer. I have a nice outer layer just need to add to it.

How many layers do you use?

07-13-2007, 10:30 AM
RE: What is the best base layer
---
Layer 1; moisture wicking base layer.
Layer 2; ScentLok BaseSlayers
Layer 3; PolarTec heavy weight thermals
Layer 4; Adaptation Fleece (BassPro)
Layer 5; (if needed, another heavy fleece pullover)
Layer 6; Wolfskin Enigma

I know 6 is quite a few layers, but it's not bulky at all. It does, however, take about 20 minutes to get dressed every morning....[&:]

07-13-2007, 10:39 AM
RE: What is the best base layer
---
I like the anti-microbial Under Armour, but I really don't have much to compare it to. Apparently, something in the material kills the scent-producing organisms that live on your skin. I can tell you that it's a whole lot better than regular spandex or cotton long johns. Even the coldgear is okay for warm weather, b/c it wicks away the sweat. On hot days, I just wear the compression shirt with nothing else.

(this is the Armourblock antimicrobial logo - so look for it on the UA gear before you buy)
Have heard a lot about the X-static (X-Scent)stuff too. Also anti-microbial (scent free).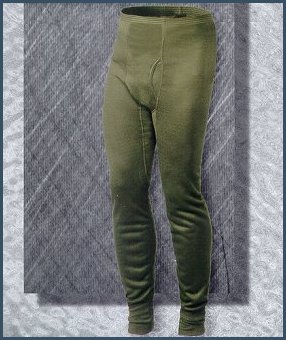 07-14-2007, 07:10 AM
RE: What is the best base layer
---
I am a big fan of patagonia's capiline as a base layer,it comes in different weights,I also like Smart wool merino wool,and Ulfrotte merino wool.Temperature will dictate which option I am choosing.

07-14-2007, 08:01 AM
RE: What is the best base layer
---