Your new toys
02-15-2007, 05:53 PM
Your new toys
---
Now that the 2007 models have been out for awhile and a lot of the pre-ordered bows have been delivered, let's see what everyone will be carrying in the woods this fall.
2007 Bowtech Allegiance
27.5", 72#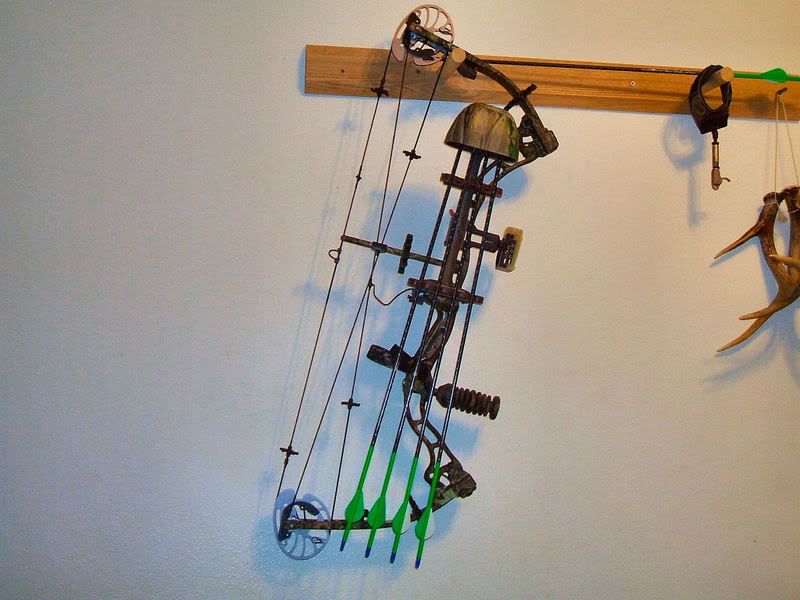 02-15-2007, 05:59 PM
RE: Your new toys
---
As of right now I'll also be carrying my bow into it's 3rd season. 2005 Bowtech Allegiance. Still shoots great and after the season I had last year I figured why change now? Maybe this is my lucky bow.
02-15-2007, 06:02 PM
Join Date: Feb 2003
Location: Harford Co. Maryland
Posts: 1,574
RE: Your new toys
---
I'm on the fence about buying a new bow. I was thinking about putting a Guardian on order, then thought I should test shoot the Diamond Black Ice and the Drenaline before doing that. Now I'm thinking about keeping my '02 Legacy because I've always liked the way it feels and we have our second child due within the next 4-5 weeks and could use the extra cushion in the bank for unexpected diaper runs. [8D]
I'm just very, very confused right now.
If I was guessing, I'd say I'll stick with my old '02 Legacy.
02-15-2007, 06:06 PM
RE: Your new toys
---
im sticking with my LX, but i am putting new string and cables on it, string loop, new rest, and switching to smaller carbons with blazers. i changed the sight to a cobra sidewinder last year. kills em alright.