Got me a new hunting truck
08-06-2005, 11:18 AM
Got me a new hunting truck
---
With the season drawing near plusI am due for a big one I decided I needed a new truck to haul that monster out of the woods.
Found this truck at a used equipment sale and could not resist it.
Then had a few mods done to it for for that personal touch.
At this moment my only concern is the fuel bill as it has a 900 horse Cat deisel engine.
Can probably fit a couple of mates into it so they can share the joys of my new ride
Now all I need to do is find a new place to hunt as we are not renewing the lease this year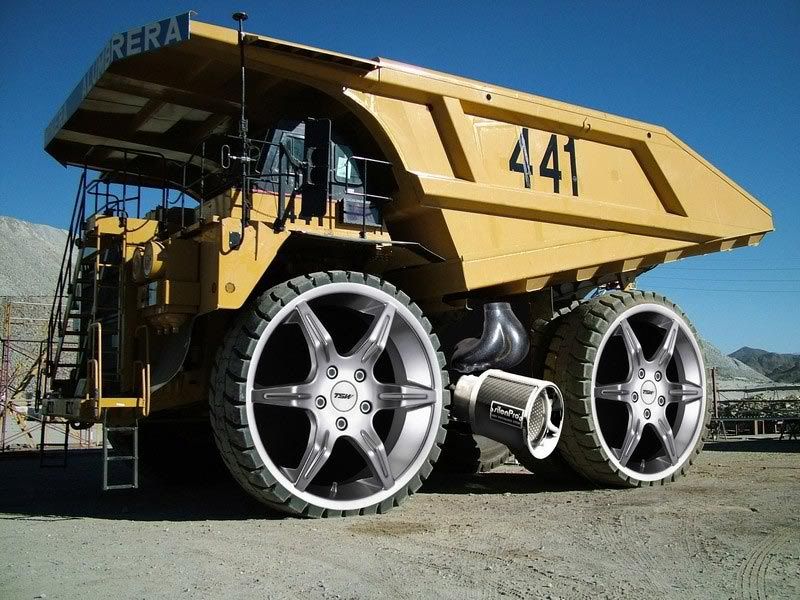 08-06-2005, 06:49 PM
Join Date: Jul 2003
Location:
Posts: 2,052
RE: Got me a new hunting truck
---
Man I like that, fill the bed with water and you gotta portable swimmin pool to cool off in during early bowseason. Put a dovestool on the roof and you gotta instant towerblind with you at all times.
BUT do you realize how many sheets of CamoClad it's goin to take to cover that mother up?
RA
ps
Now that I think about it, just paint it "John Deere green" and the deer will think it's just another piece of farm equipment!