New to Archery.
07-26-2012, 10:25 PM
Spike
Join Date: Jul 2012
Posts: 6
New to Archery.
---
My name is JC, I go by Jayce. I live in Las Vegas Nevada.
I am new to archery and I just bought this package deal from a guy in Nortwest Las Vegas. I got a Matthews X7, a Darton pro x3000 and a youth bow thats named craze... I also got 36 arrows, and a bunch of accessories for 650 is that a good deal? I also got 2 cases, The sight and all the arrow rest and weight stabilizers Idk what they are called are also included.
I am just wondering if this is a good deal.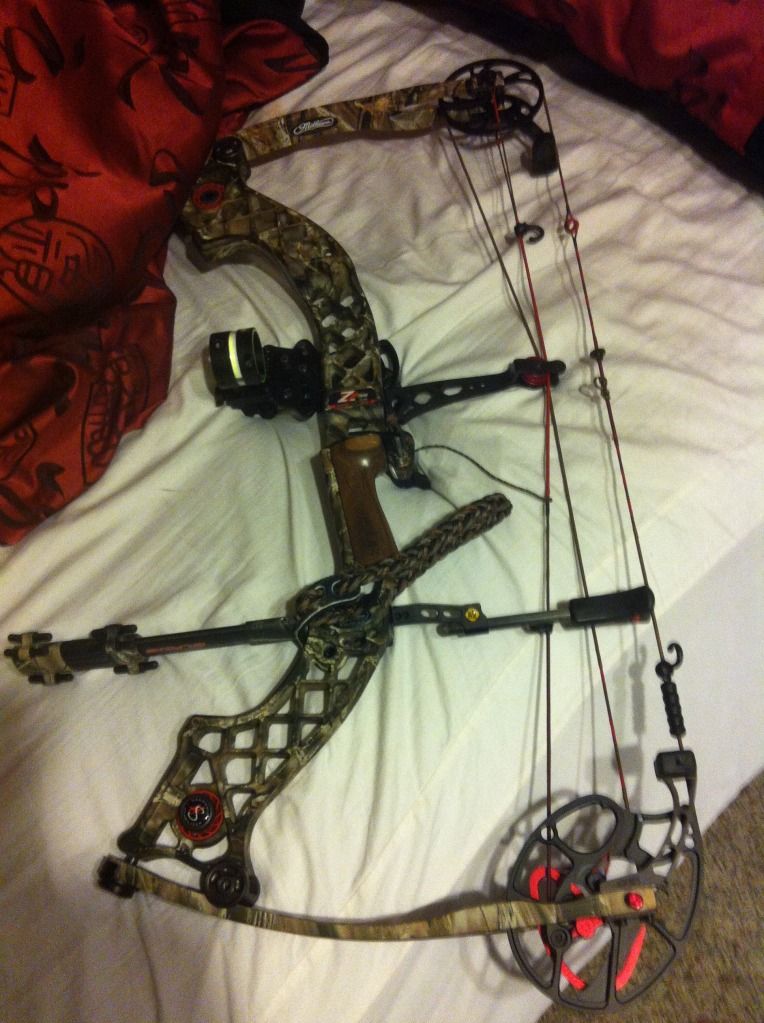 07-27-2012, 04:53 AM
Typical Buck
Join Date: Apr 2011
Location: Northern WI
Posts: 853
---
The Craze is a nice bow in that the draw and weight adjusts up to 30" and 70#. So you won't outgrow it. I just bought one for my son for about $300. With the drop down rest (QAD Hunter) and cheap site, the total came to $400, which I thought was good. Given you got about $200 worth of arrows, you got a great deal.
---
Last edited by MZS; 07-27-2012 at

04:56 AM

.
07-27-2012, 07:39 AM
---
i think you got a great deal IMO. an x7 can sell for 700 used. 36 arrows? if there a good brand like easton, carbon express, or goldtip i think they go for around 30-60$ for a half a dozen. bend all arrows slightly (if they are carbon, not aluminum) next to your ear to listen for cracks. you dont want it exploding and going into your arm. discard all cracked arrows. the darton 3000 will go for 400 new. prob 2-300 used. all those acessories and cases you got would have cost you up to $400. you got a smokin deal. you saved probably upwards of 1k. good job and start enjoying the sport! make sure those arrows arent youth, if they are dont shoot them with the x7 or the darton. they are probably a lot heigher of poundage and they will explode
07-27-2012, 08:16 AM
---
07-29-2012, 04:11 AM
Fork Horn
Join Date: Feb 2008
Location: Schuyler county,IL
Posts: 286
---
great deal !!!!! The z7 alone is worth that. The arrows look like carbon express maxima's and those are $150 a doz.. looks like ann HHA optimizer on the z7 and thats like $150. Why dont i find these deals !!!