Setups
07-01-2008, 06:06 PM
Setups
---
Hey all. I am wanting to get into bow fishing really really bad and I dont know where to start. Well I do know where to start acually, I got a bow. :d That's probably the best start.
Well anyway, I was thinking of using my old youth bow set at 45 pounds. Will this be enough the fly 20-30 yards and hit the water hard enough the penetrate through the fish?
I also need help finding a good bow fishing kit. So could some one please suggest a good bowfishing kit that would work for my bow. Its a youth browning bow set at 45 pounds.
If you could say the bowfishing kit you have and then maybe get a picture with it hooked onto your bow.
Thanks a million in a half.
07-06-2008, 01:14 PM
RE: Setups
---
ORIGINAL: AndrewAP

oh ic. bow fishing doesn't need distance at all?
Not usually. 30 yards would be a hail mary shot.
I would strongly agree with the AMS recomendation. It is a grat set up to start with.
I would also suggest setting your bow down to 30lbs or so. It will be plenty. I know several people who use 28-35lb drw weight and take many hundreds of fish each year.
07-07-2008, 09:08 AM
RE: Setups
---
AMuzzy Fishook restandRetriever with a dovetail mount for transport/switching reels . I now have this on my recurve so if something happens to my reels or reel seat I can popthis one onin seconds.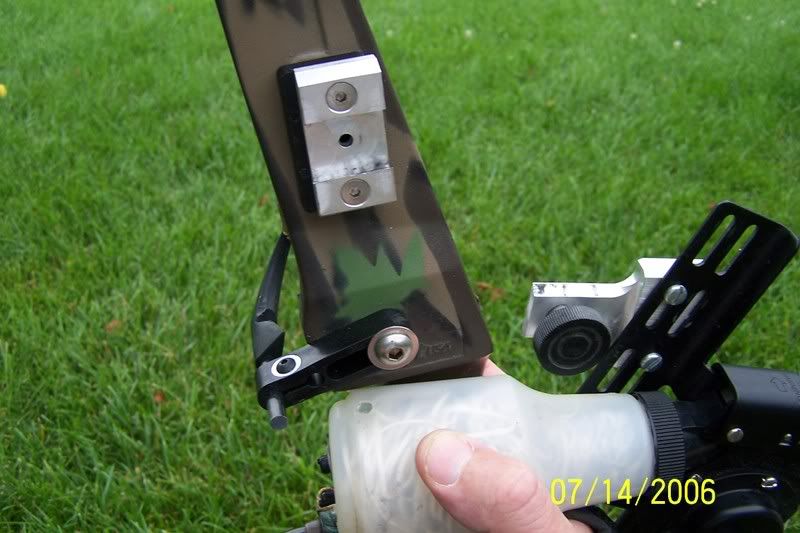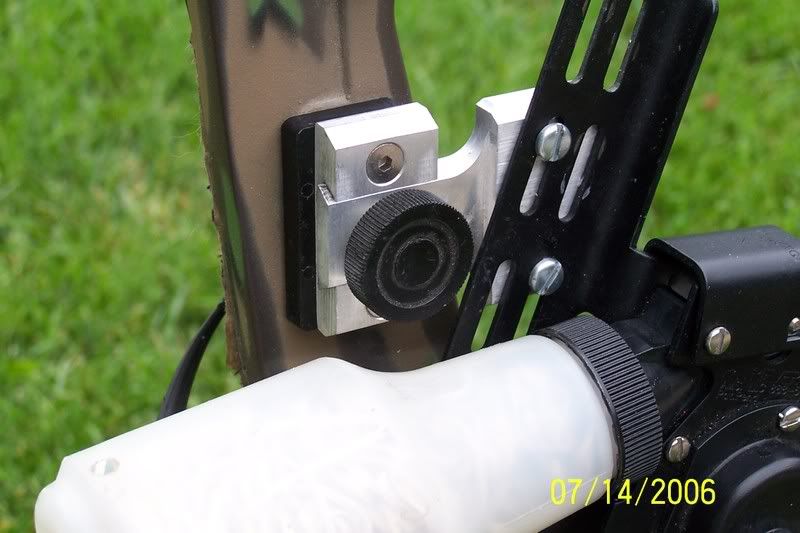 Here's my recurve with my old Fuzz mount and spinner. I filled in the riser and shot off the shelf.
Now the recurve has a Muzzy seat and an epoxy rest. I don't always have the light on there.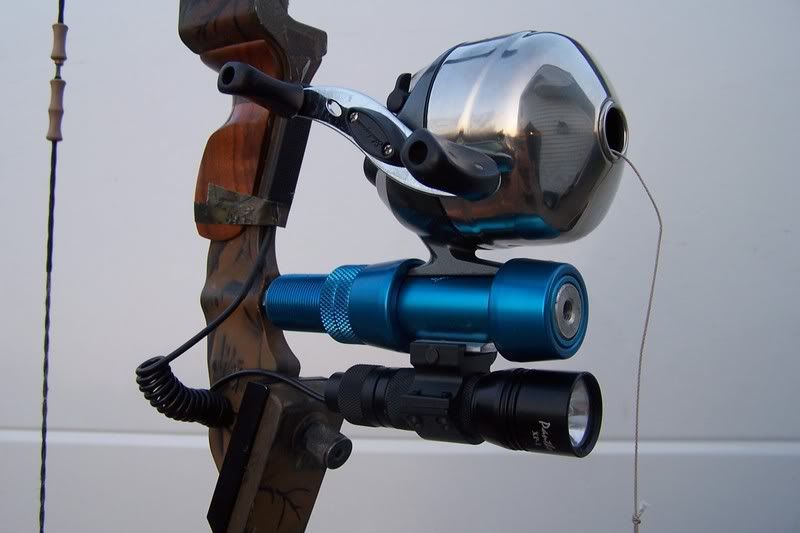 All my arrows have either safety slides or saftey cables. I don't tie to the back of the arrow. I've shot with the roller rest (the old brass one) and my line got tangled to it too much. The Fishook is one of the best rests you can get for the money. Fred at F&D Archery has one called a Dreamrest I think is awesome too.
Thread
Thread Starter
Forum
Replies
Last Post
Posting Rules
You may not post new threads
You may not post replies
You may not post attachments
You may not edit your posts
---
HTML code is Off
---