Some of my knives
01-05-2015, 05:31 PM
Nontypical Buck
Join Date: Mar 2008
Posts: 1,074
Some of my knives
---
I recently started to make knives. I have no way to temper steel so I have been buying the blades and hand making the rest.
This one is my first one.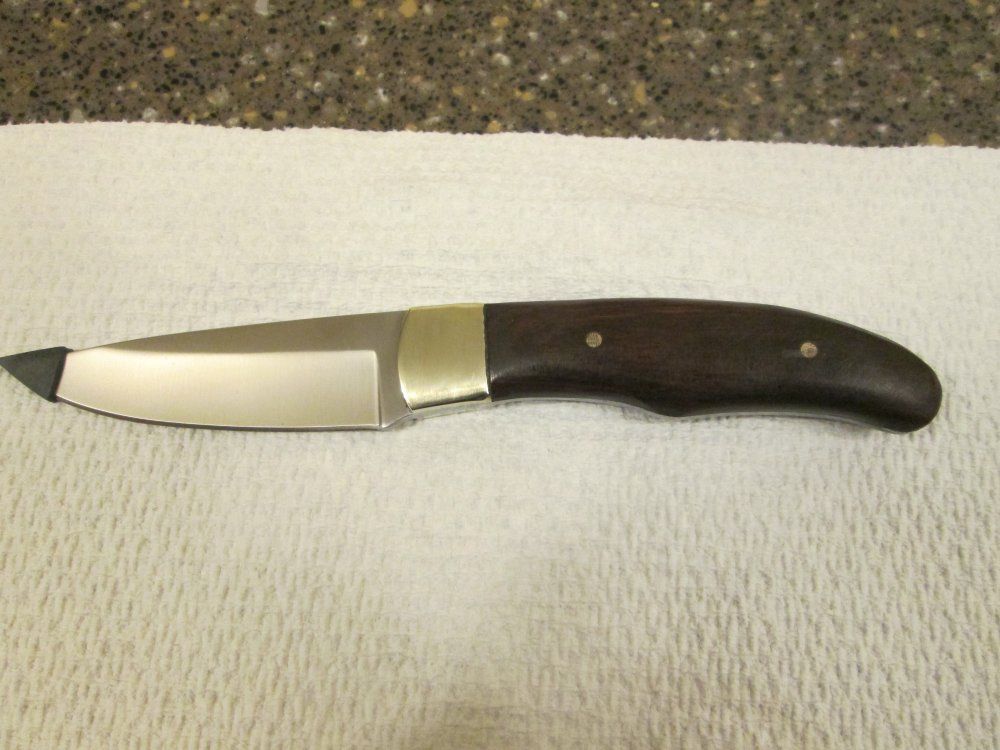 After that one I did this one,
This next one I made and it was my son's Christmas present.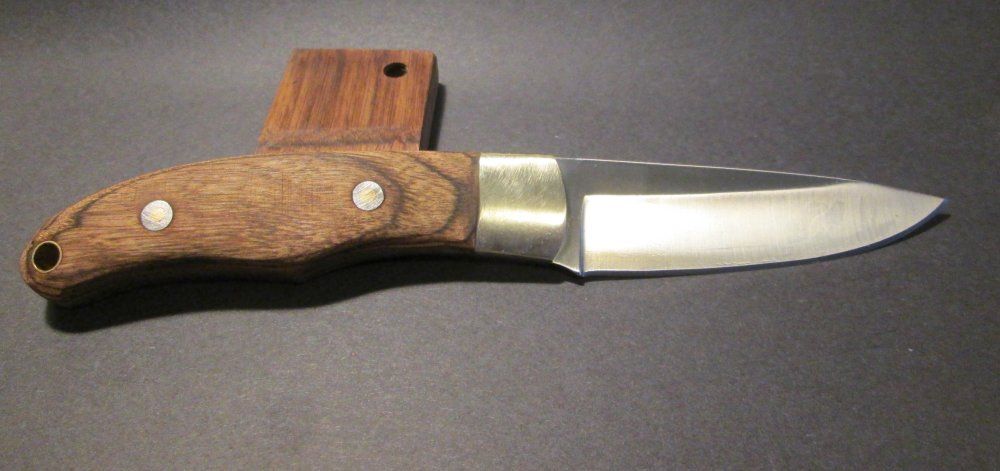 After that one I decided to make a fillet knife for my camper.
This is my last one. I gave away three for Christmas presents, but I kept this one for my self.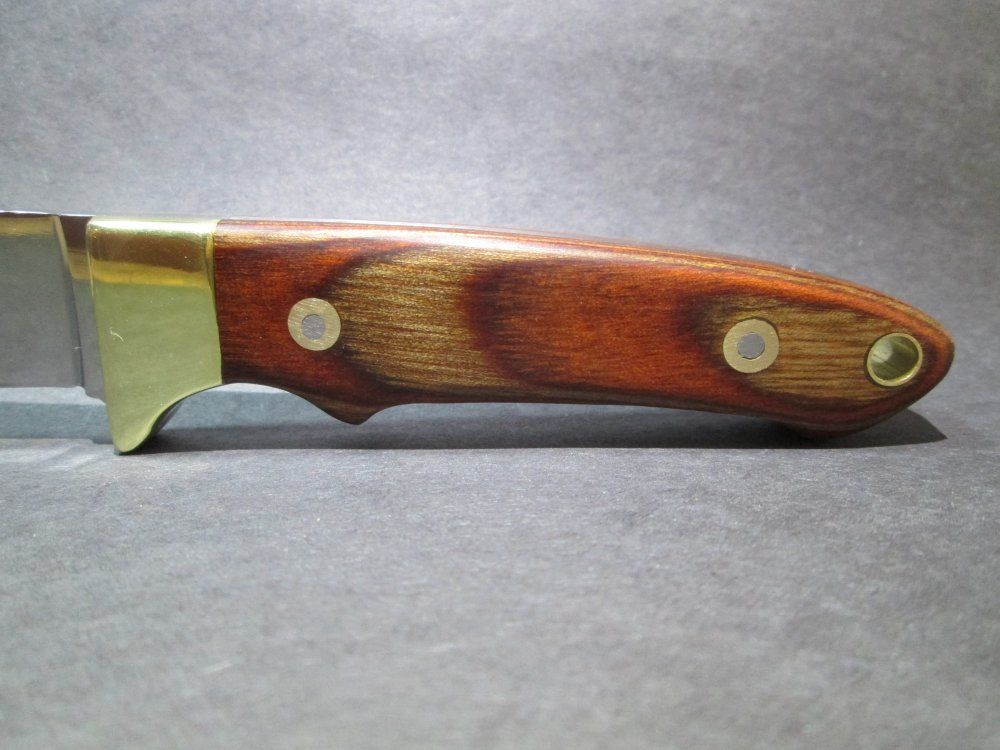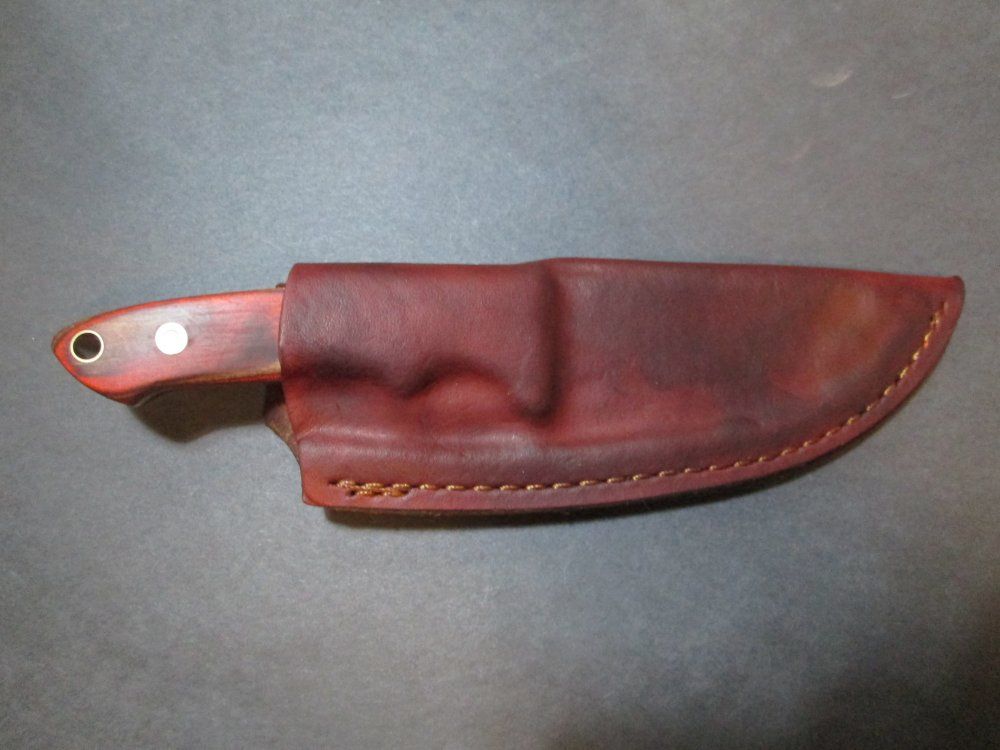 01-06-2015, 11:48 PM
Nontypical Buck
Join Date: Oct 2011
Location: PA
Posts: 1,778
---
Keep it up nice work!
01-07-2015, 11:10 AM
---
Nice work. If you can find an old crosscut saw, they make excellent knives. Cut your blank with a cold chisel on an anvil and shape and dip in water. They really hold an edge, but are a pain in the backside to drill for the handle.
01-07-2015, 07:41 PM
Spike
Join Date: Dec 2014
Location: Pennsylvania
Posts: 31
---
I like the filet knife most.. seems hard to find a nice trout sized knife. I got a large Rapala years back with scrimshaw bone bolsters, and a piece of birch. I think they called it the witches tooth.
I normally carry the smaller rapala felt knife, and the most I could do, was to use my gas torch and wet rags to lightly burn the handle here and there, then staining it for a tiger stripe appearance. I dipped it in some sort of outdoor urethane about 3 times, scuffing it up tween coats with steel wool. It came out OK, but not nearly the craftsman work you have.
01-10-2015, 05:54 PM
Nontypical Buck
Join Date: Mar 2008
Posts: 1,074
---
Thanks guys. I am going to start work on a dinner set for my camper next.
02-25-2015, 12:32 PM
Spike
Join Date: Nov 2014
Posts: 26
---
Very nice knives. Maybe you are planning to sell one of your work?
04-04-2015, 10:40 PM
Nontypical Buck
Join Date: Mar 2008
Posts: 1,074
---
No I don't have any plan right now but I don't know Maybe in the future.
Posting Rules
You may not post new threads
You may not post replies
You may not post attachments
You may not edit your posts
---
HTML code is Off
---