Some of my knives
01-05-2015, 05:31 PM
Nontypical Buck
Join Date: Mar 2008
Posts: 1,177
Some of my knives
---
I recently started to make knives. I have no way to temper steel so I have been buying the blades and hand making the rest.
This one is my first one.
After that one I did this one,
This next one I made and it was my son's Christmas present.
After that one I decided to make a fillet knife for my camper.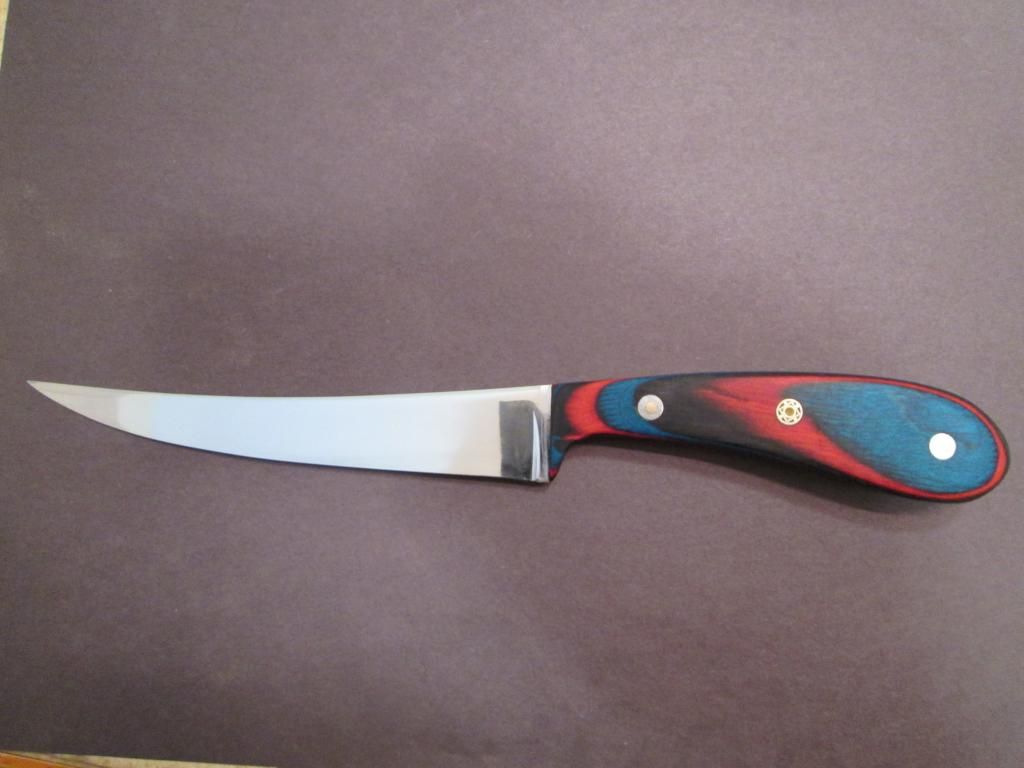 This is my last one. I gave away three for Christmas presents, but I kept this one for my self.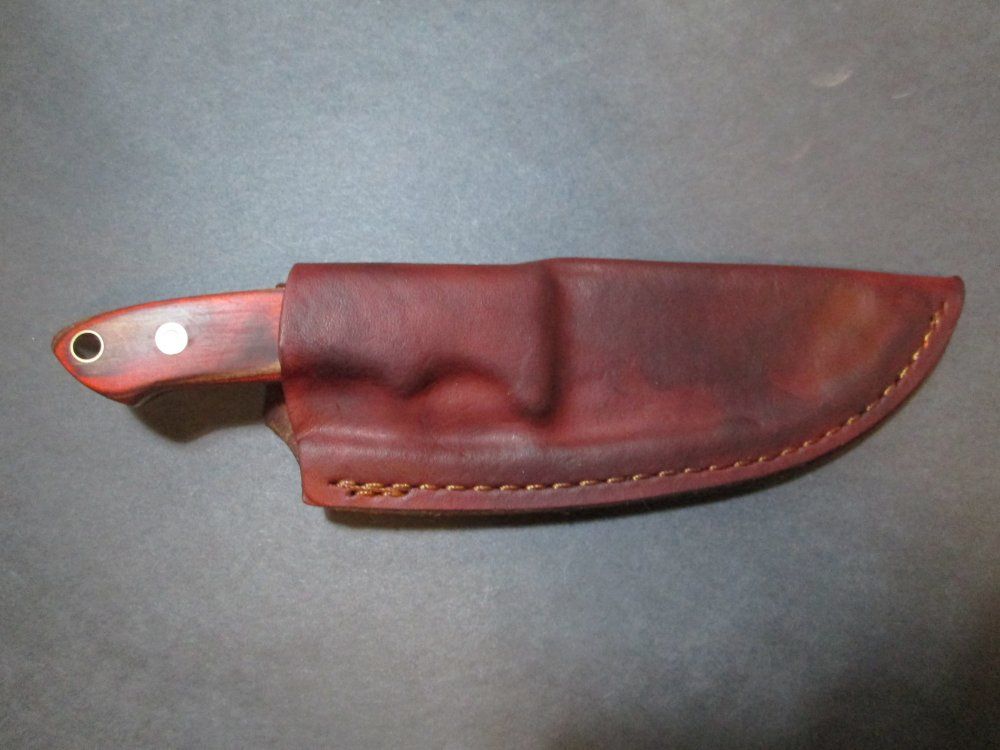 01-07-2015, 11:10 AM
---
Nice work. If you can find an old crosscut saw, they make excellent knives. Cut your blank with a cold chisel on an anvil and shape and dip in water. They really hold an edge, but are a pain in the backside to drill for the handle.
01-07-2015, 07:41 PM
Spike
Join Date: Dec 2014
Location: Pennsylvania
Posts: 31
---
I like the filet knife most.. seems hard to find a nice trout sized knife. I got a large Rapala years back with scrimshaw bone bolsters, and a piece of birch. I think they called it the witches tooth.
I normally carry the smaller rapala felt knife, and the most I could do, was to use my gas torch and wet rags to lightly burn the handle here and there, then staining it for a tiger stripe appearance. I dipped it in some sort of outdoor urethane about 3 times, scuffing it up tween coats with steel wool. It came out OK, but not nearly the craftsman work you have.
03-28-2020, 05:17 AM
Nontypical Buck
Join Date: Mar 2008
Posts: 1,177
---
This knife tried to kill me.
I was polishing it and the wheel ( the bottom part of the wheel) grabbed the knife. It threw it away from me but the knife hit the back of my work bench and bounced back at me. when it came back at me I blocked it with my hand and got a cut that required stitches. My son is a nurse and did the stitches for me.