Some knives i've made
05-26-2010, 10:14 AM
Some knives i've made
---
Here are a couple knives i've made out of a deer shed base and a blade.
This knife blade was off of a older knife that had a broken handle on it.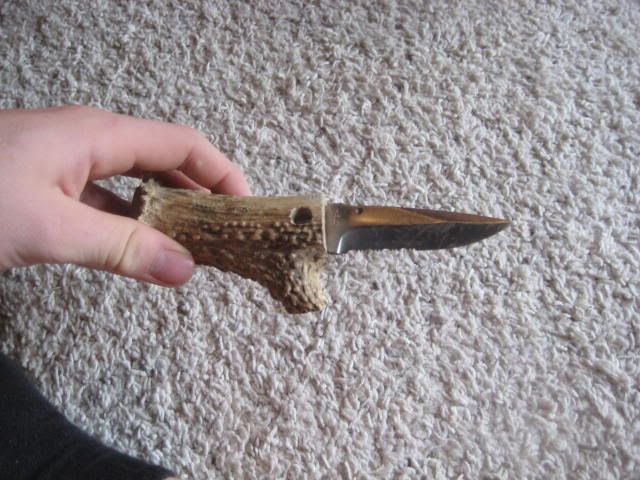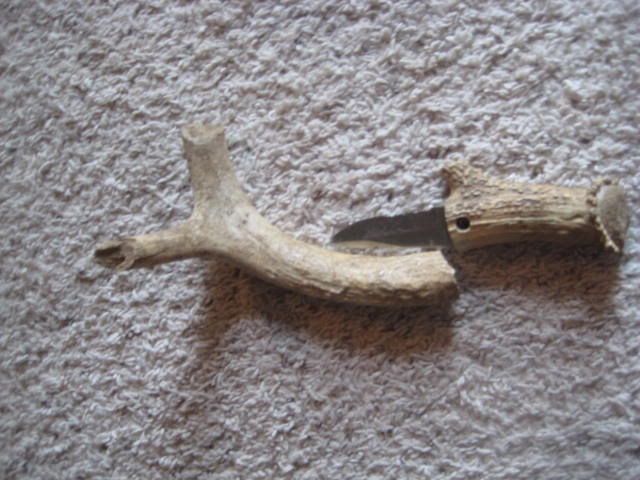 This was the first blade I tried making. I just took the grinder to it and then the die grinder to try and smooth it out.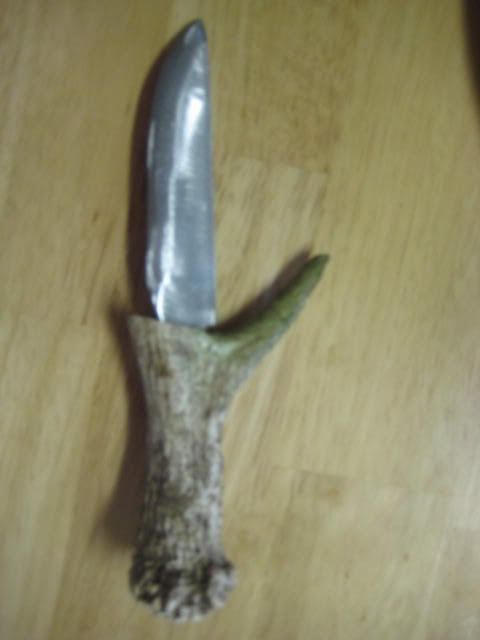 I made a couple more this past week but they have wooden handles. The blades I made a little better but still out of a plain peice of steel. The recent ones I took to the steel rod to really sharpen them up. I was cuttin my steak with one of them the other day. It cut real nice. It also cuts a tomatoe like butter.
Ill get pictures of them up later on when I get home from school.
05-26-2010, 05:40 PM
---
Okay here are the other two knives I made. These knives are mainly just for show... I don't plan to use them for anything since I bought a cleaning set before turkey season so theres really no need for another knife...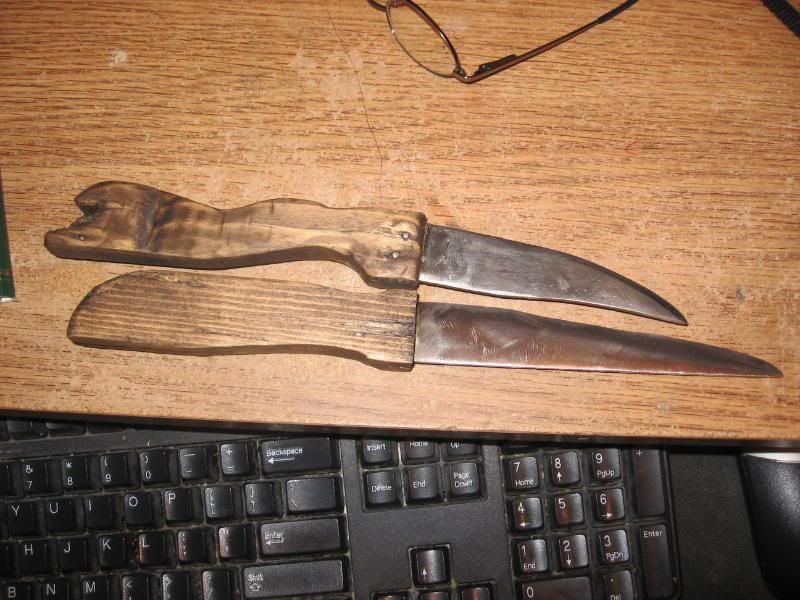 I tried going for a snake look for the handle on the one. Im not really a professional carver but if you put your imagination to it im sure you can get a snake out of it.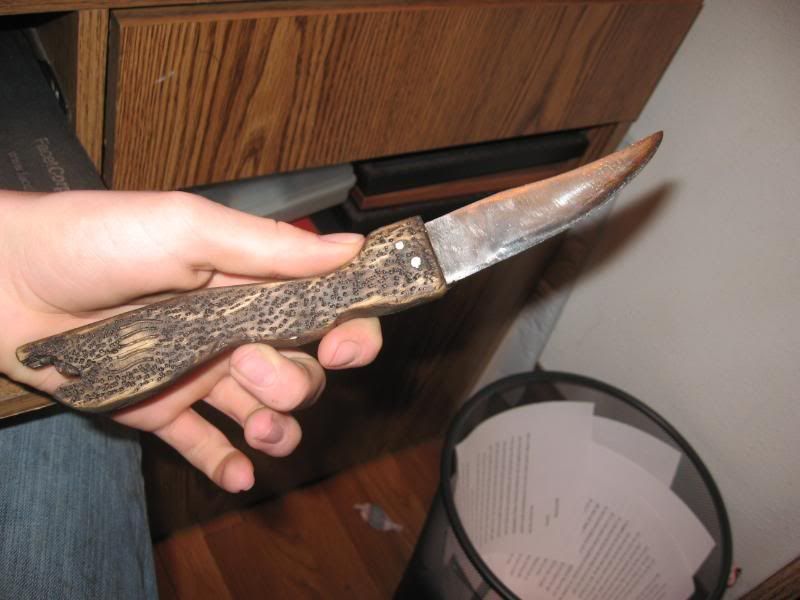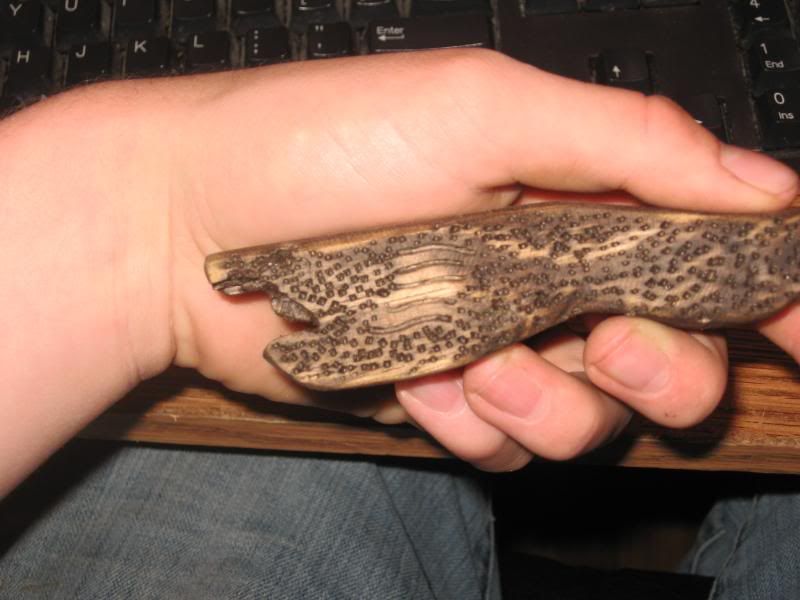 05-27-2010, 02:52 PM
Nice job
---
your off to a good start,if you can try usin a full tang with your blades,youll find they will be alot stronger and more able to do heavy work..i make a few knives myself and so does my bro,if i knew how to gets pics up in here i would show you but im pretty puter dumb.try old saw blades and even go to a engineers work shop and ask if they have any hi carbon hack saw blades that are blunt,they are good steel and make a very sharp blade..keep up the good work..
Posting Rules
You may not post new threads
You may not post replies
You may not post attachments
You may not edit your posts
---
HTML code is Off
---