8-25-22 ULite + .458x260 Sabotless Shoot
08-25-2022, 12:59 PM
8-25-22 ULite + .458x260 Sabotless Shoot
---
Well FINALLY! It cooled off enough that i felt comfortable to go out to the Rock Pit and get some shooting in! But I did take a fire extinguisher with me just in case.
The goal was to shoot this new 45 and make sure it was ready for the upcoming rifle deer season. Plus I needed to verify which primer might work best in the Bestill 2 piece breech plug.
This was the bullet I was shooting. A sabotless bullet at the time made by Lehigh Defense. I have shot this bullet a little bit last year. It was a very accurate shooter. Today I wanted to verify what I thought.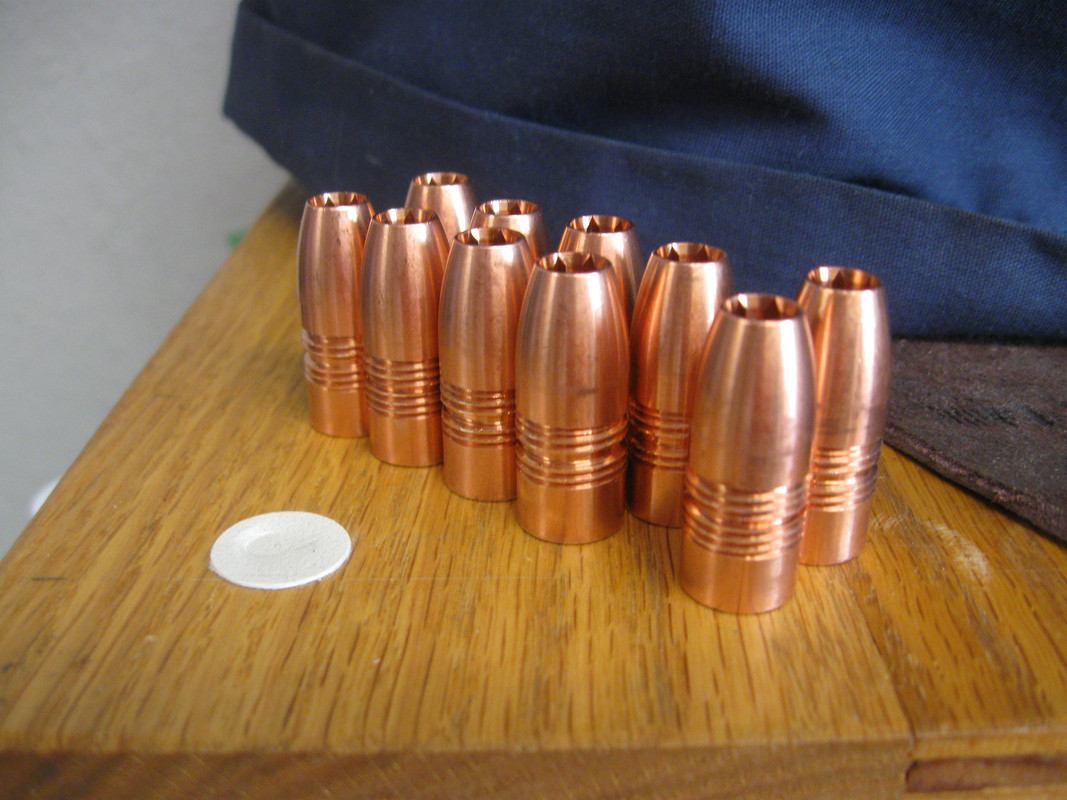 I really felt I would not have a lot of time before it warmed up so much that I would want to shoot any longer. The Basalt Pit warms up very rapidly. So planned worked out in my mind was to shoot 5 rounds. So I placed 5 birds on the rock wall came back in and set up the shooting bench and accessories! After that it was time to remove my long sleeve shirt - it was warming up quickly.
This is a composite picture of this morning activities.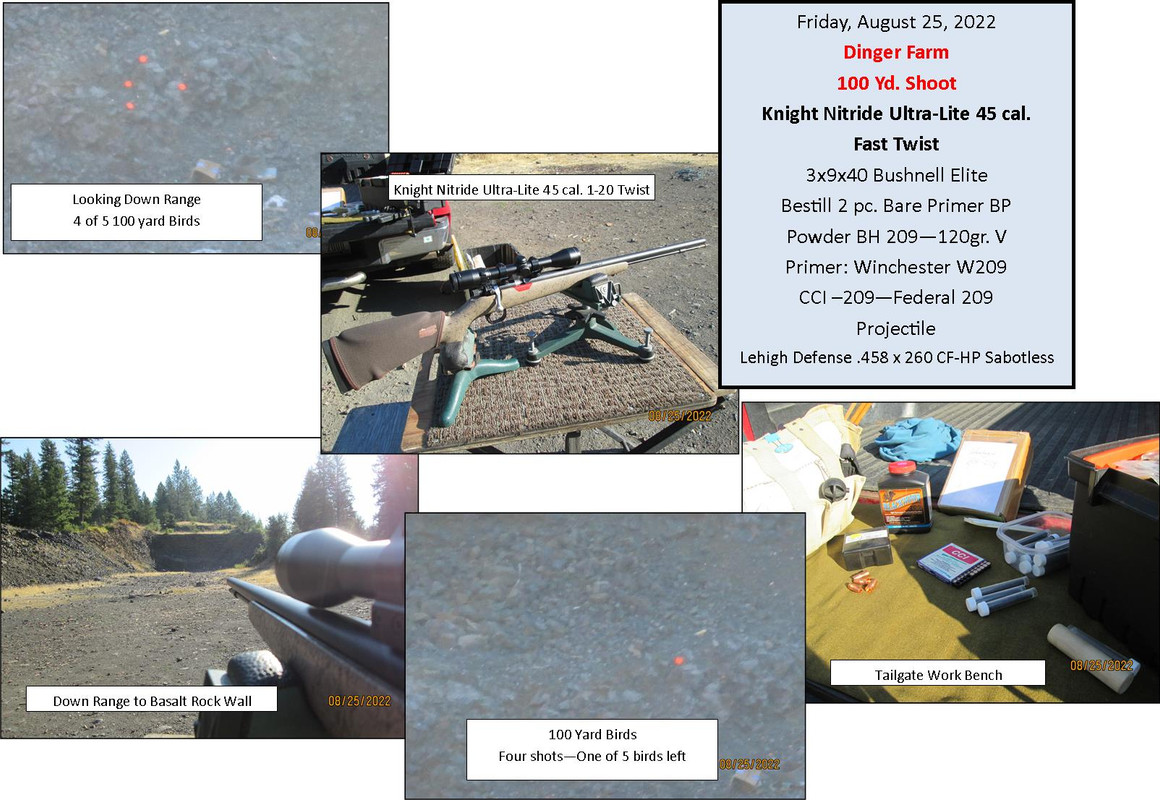 After the five shoots, I quickly packed up and headed back to the house. Now I am trying to decide whether I even want to clean the rifle because it is suppose to be a good day for a morning shoot Tuesday morning. I really would like to do some more shooting!
---
Last edited by sabotloader; 08-25-2022 at

01:10 PM

.
08-31-2022, 06:56 AM
Posting Rules
You may not post new threads
You may not post replies
You may not post attachments
You may not edit your posts
---
HTML code is Off
---