Cut Knurling
06-26-2020, 09:46 AM
Cut Knurling
---
The bullet I am knurling is a Barnes 50x275MZ, out of the box the bullets drops right to the breech plug in the bore of my Knight Ultra-Lite.
I have been knurling bullets for several years now, increasing their diameter to fit a particular rifle, because as we know not all ML bores are the same size. Another thing that I have found with experimentation is the bullet does not have to load as tight a many think. There can be two problems with a light loading bullet - 1. It must be tight enough not to slip off the powder while engaging in hunting opportunities. 2. Loading a bullet that is to loose on BH-209 can also lead to ignition problems.
One other thing that will need to be discussed - used is a wad of some type to seal the gas behind a flat bottom bullet. There are many types of wads out there to choose from. I prefer to use the MMP sub-bridge for shooting flat bottom sabotless bullets.
This picture shows the sub-bridges mentioned.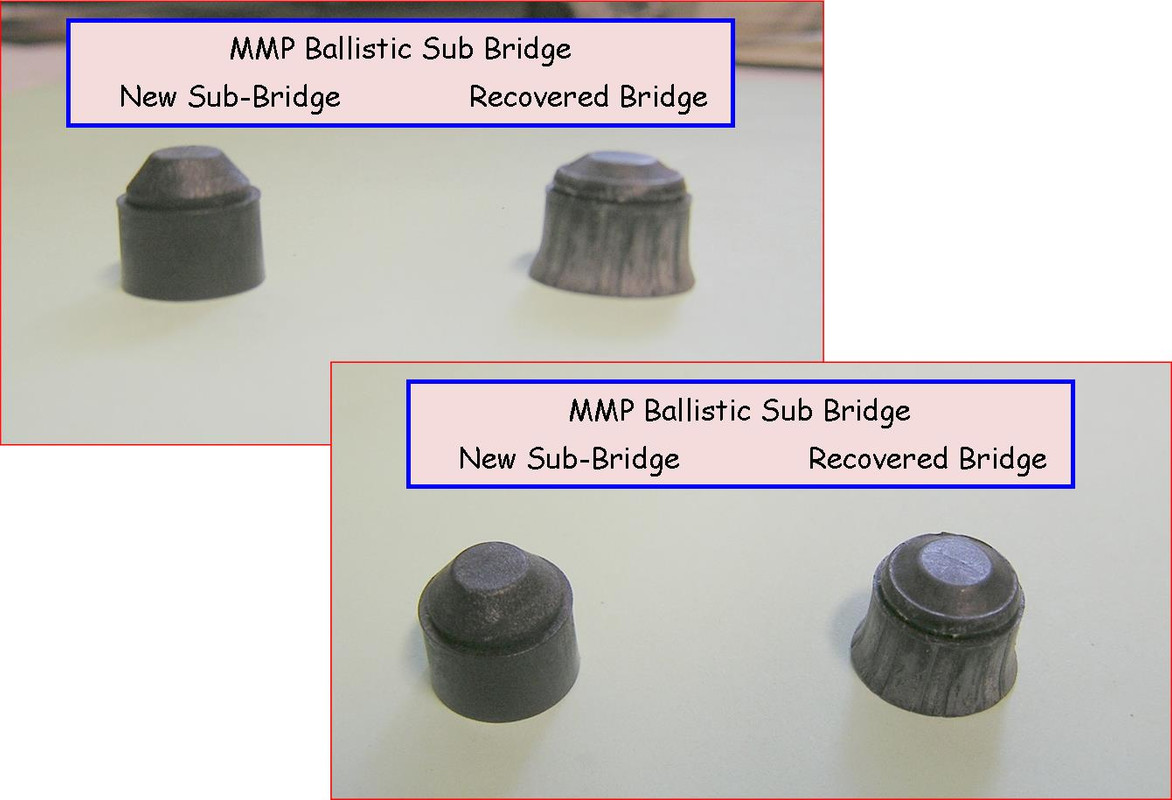 The bullet I am using this time is a Barnes 50-275 MZ. It works very well for me because a typical Allen wrench will fit in the nose of the bullet and act as my bullet turning device when the bullet is placed into the tubing cutter. Not all hollow point bullets will allow a Allen wrench the ability to turn the bullet.
The tubing cutter used to cut, actually displace material equally around the diameter of the bullet. The displaced material acts to increase the diameter of the bullet. The knurling then will hold the bullet in place as well as grabbing the lands of the bore. Most often the knurling will not fill the grooves of the bore. Although, depending on the type and construction of the bullet you may get some bullet obturation that could help sealing the bullet to the bore.
The bullet, on the right, is the bullet I am using for this opportunity. Over time I have found that the MZ-FB expands at velocities that may encountered at the longer range of a ML shot better than the XPB might.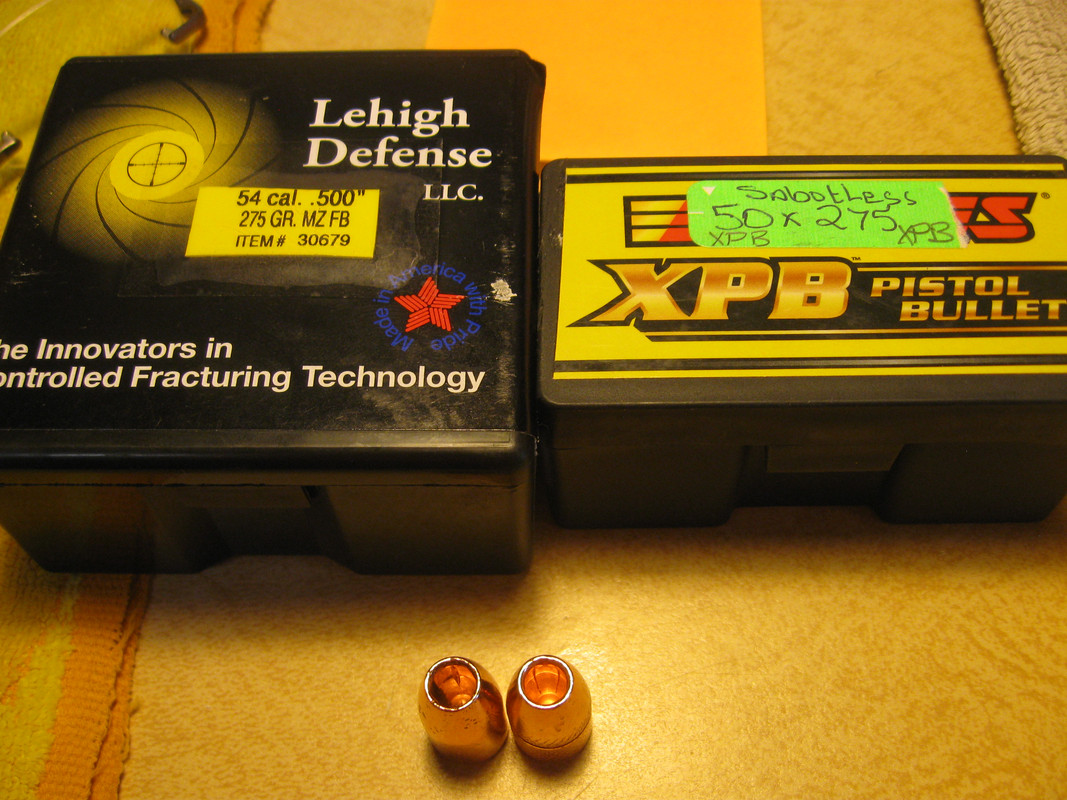 The picture below show the operation I competed yesterday. The plan was to shoot some today but the weather is not cooperating - HOT! So now I am hoping for early next week.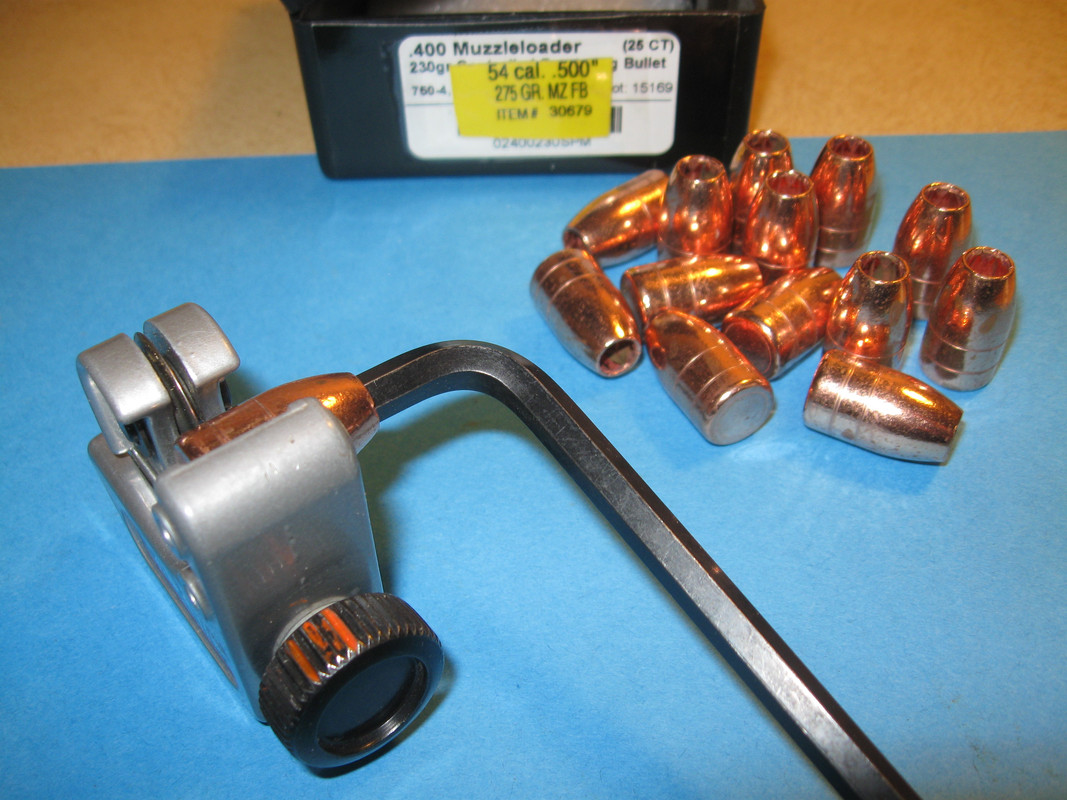 If you look at the cutting tool you will see red indexing marks that use to cut different depths, increasing bullet diameters to match the bore they might be used in. In this case the Ulite having a tighter bore I use the first index mark as the depth of the cut. After cutting the first bullet I tested the bullet through the bore to make it was right.
---
Last edited by sabotloader; 06-26-2020 at

12:46 PM

.
Posting Rules
You may not post new threads
You may not post replies
You may not post attachments
You may not edit your posts
---
HTML code is Off
---