Hybrid Knight DISC in the Rock Pit
04-20-2020, 01:19 PM
Hybrid Knight DISC in the Rock Pit
---
Got another chance to run out to the Rock Pit this morning and complete the sight in process on a Knight DISC Extreme. I call it a 'Hybrid' DISC because I have installed a newer Knight Kevlar stock off a Ultra-Light under the barreled action. I am old so with the Kevlar stock I do reduce the total weight of the setup by quite a bit. Anyway it feels to me like it is greatly reduced.
I had shot this rifle a few weeks back at the farm and now it was time to shoot for accuracy @ 100 yds. I again started with the Lehigh .458x325CF-HP. This is a discontinued brass bullet from the Bloodline days. But it is really a good accurate bullet. I shot it in a MMP HPH 457/458x50 sabot. The second bullet is a .500-325CF-HP designed for a .500x54 sabot. But I have found that it can work very well in a Knight 50 cal. bore, with some minor modifications. If you look at this picture you can see where I cut knurling in the the top factory knurling to get additional lift. This cut knurl along with the bottom knurl grab the lands well enough to get very good bullet stabilization. Much like a 'bore riding bullet'. The picture below shows the cut Knurl near the top of the ogive.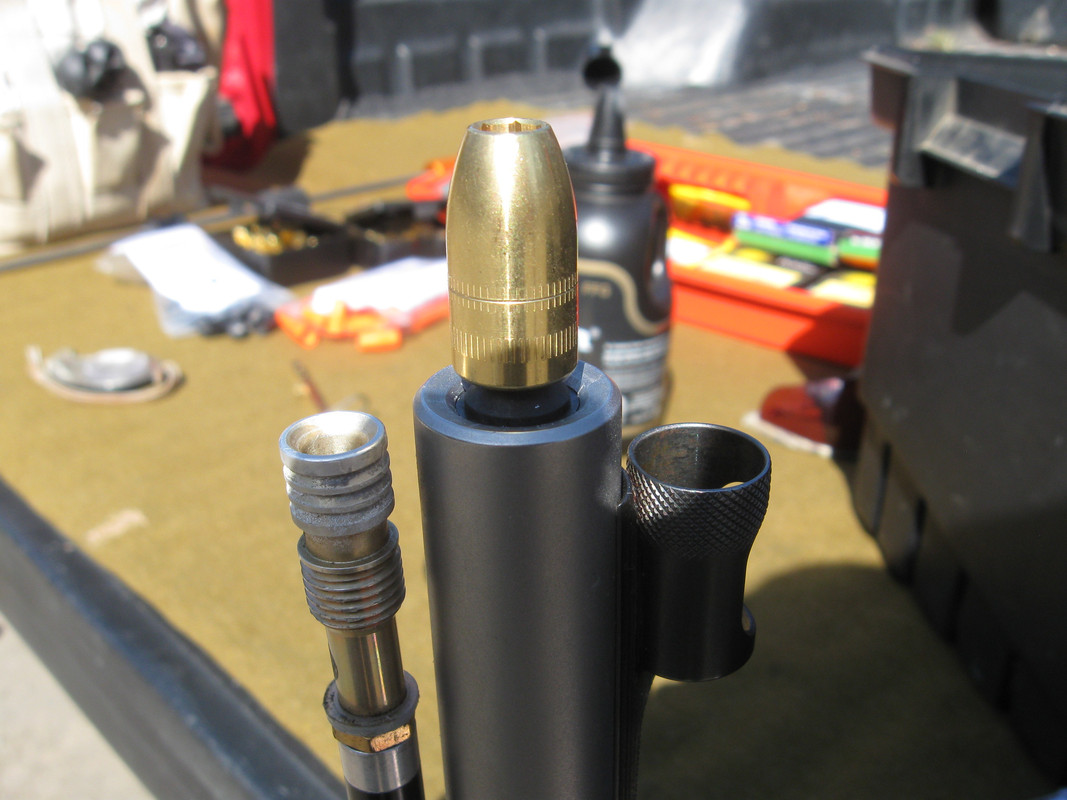 Set up up two sets of 5 clay targets. Shot the first five with the Sabot Combination. This pic shows the sabot/bullet combination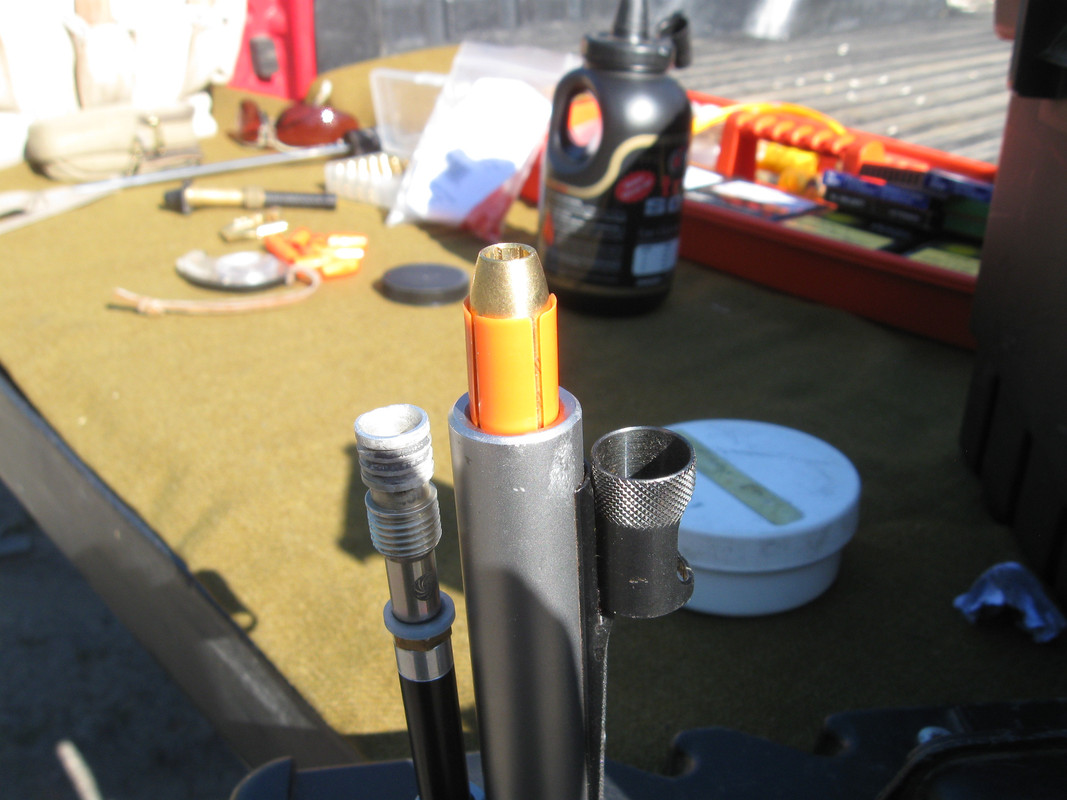 Rifle, load, and bullet did the job as I suspected 5 shots five clays...
The second set of 5 clays was walked down to and placed on the wall. This group of clays was shot using the .500-325CF-HP's. This went really well with the same results 5 shots.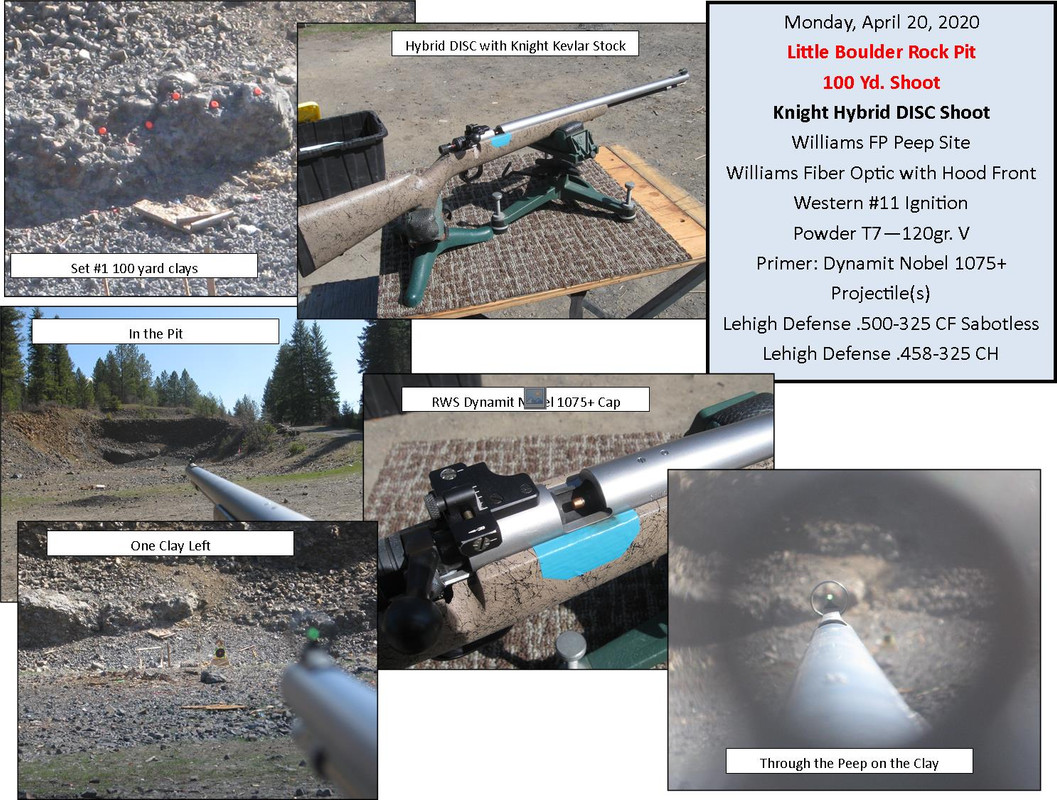 Another good day outside with know people around...
Posting Rules
You may not post new threads
You may not post replies
You may not post attachments
You may not edit your posts
---
HTML code is Off
---