Shot the new 'Tool" (Knight DISC Original)
01-23-2020, 03:05 PM
Shot the new 'Tool" (Knight DISC Original)
---
Some know that I recently claimed a old barrel from Knight DISC Original - 50 cal. - from an internet seller. My specific interest in the barrel was it was a 22" barrel and I felt/feel that it will make a very useful carbine rifle mountain timber hunting. I addition it has what I call a large bore so the .504x460 Bull Shop conicals I have on hand will load in it just fine.
Completed build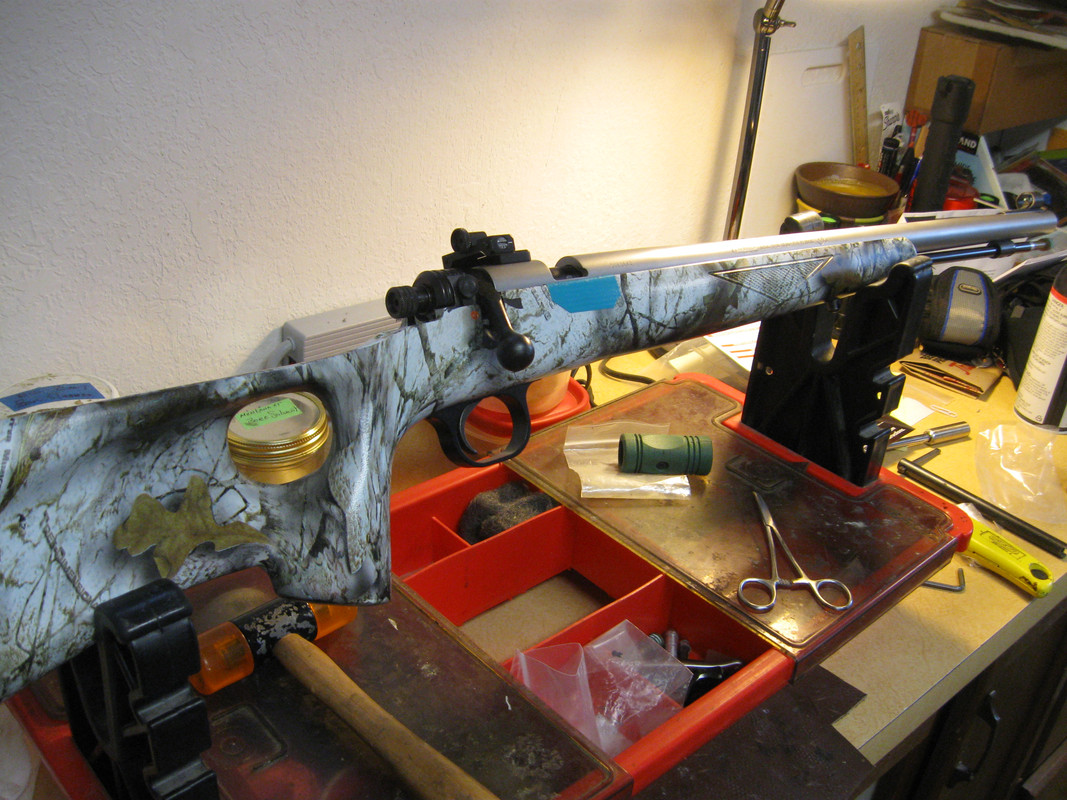 This morning I had a couple of hours I could get to the farm and shoot the rifle for the first time. When I got the barrel and inspected it - it really did appear to be in 'great' condition. I was anxious to shoot it to see if the new tool would work.
I waited for the existing rain shower to quit and then headed to the farm. At the farm I set a target at 25 yards. I had laser bore sighted the rifle before heading to the farm. I shot 3 shots @ 25 and was pretty darn happy with the results.
Them I moved the target to 50 yard adjusted the elevation up approximately and 1" up. Just went up 12 clicks - not the full sixteen. Shot two more shots. Then spent some additional time shooting random targets of opportunity in the field.
THEN
the rains returned packed up and headed out.
Here is the target - really feel the rifle has potential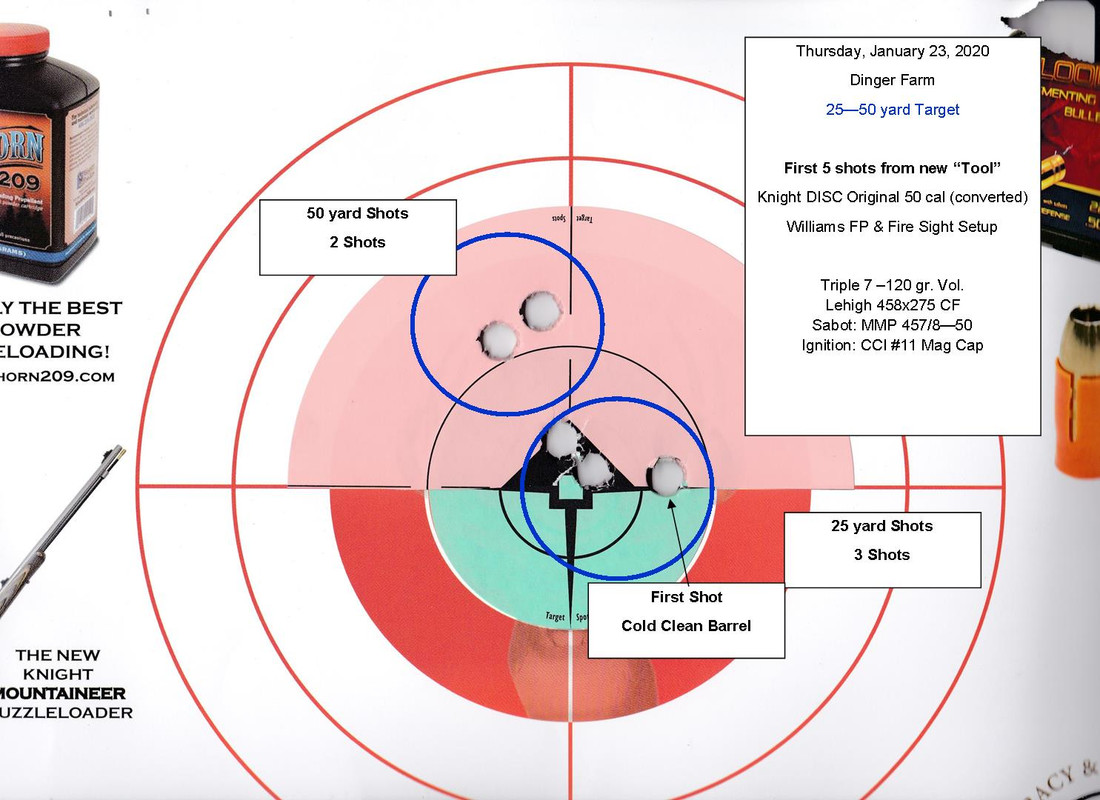 For this first shoot I did use a sabot/bullet combination... dang I do not have the exact right picture. This is what the projectile load looks like but the bullet in the picture is a 300 gr. instead of a 275gr.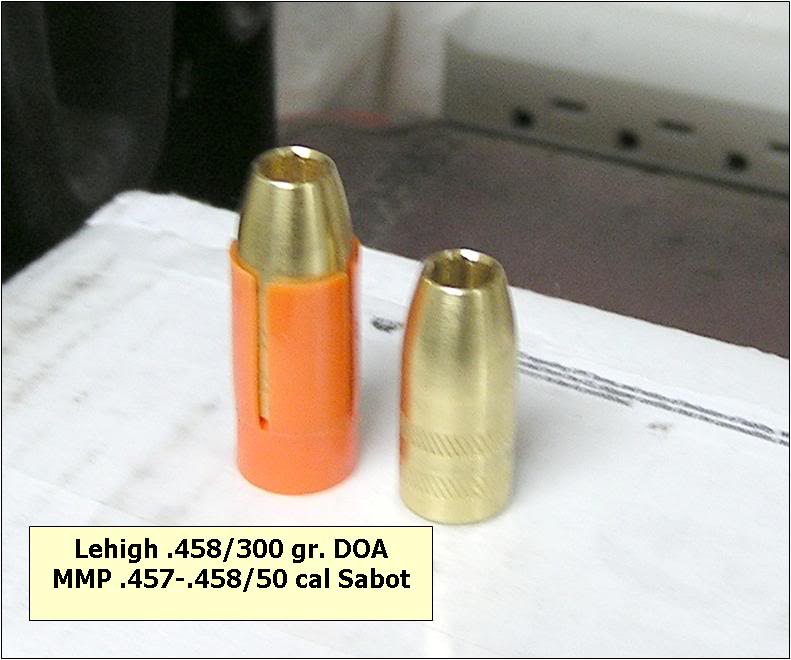 It was a good morning!
Posting Rules
You may not post new threads
You may not post replies
You may not post attachments
You may not edit your posts
---
HTML code is Off
---