Morning Shoot @ the Dinger Farm
05-09-2019, 12:35 PM
Morning Shoot @ the Dinger Farm
---
It is suppose to be a warm day here on the Palouse today and I had a real need to do some shooting!

As a lot of you already know Lehigh developed a new sabotless bullet for 45 cal. rifles, a .458x260 CF-HP.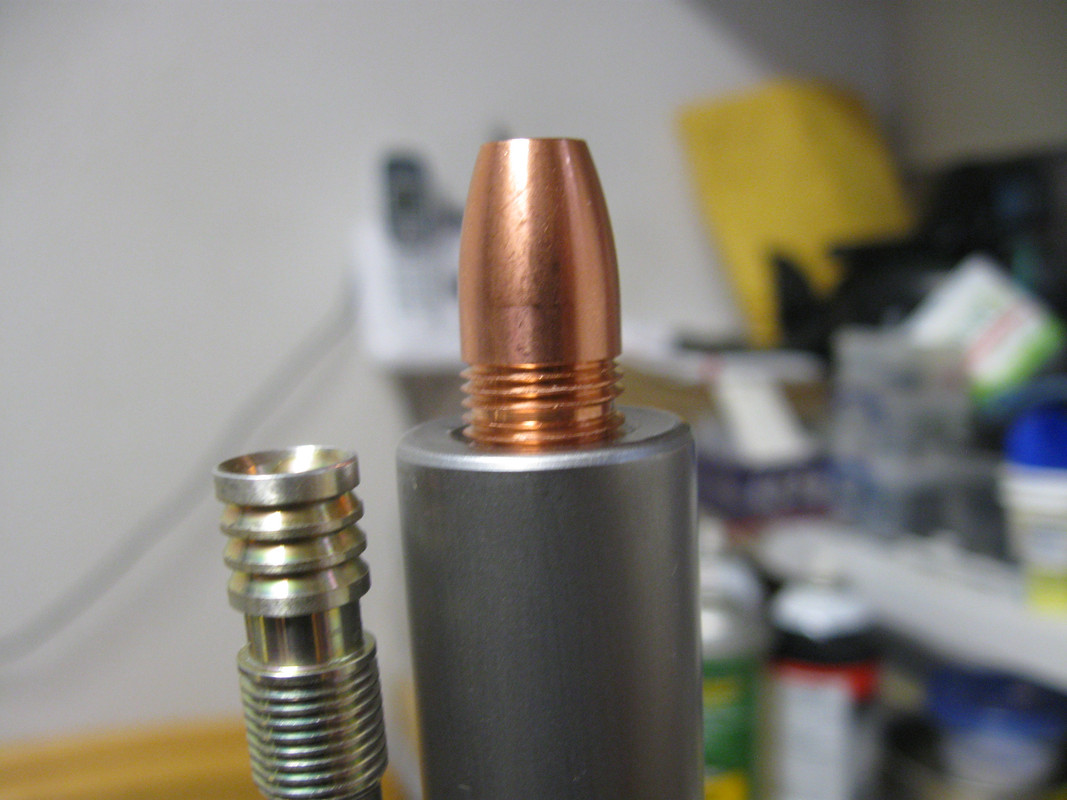 For my rifles, I do re-size the drive bands on the bullet from .458 to .454 for the ease of loading.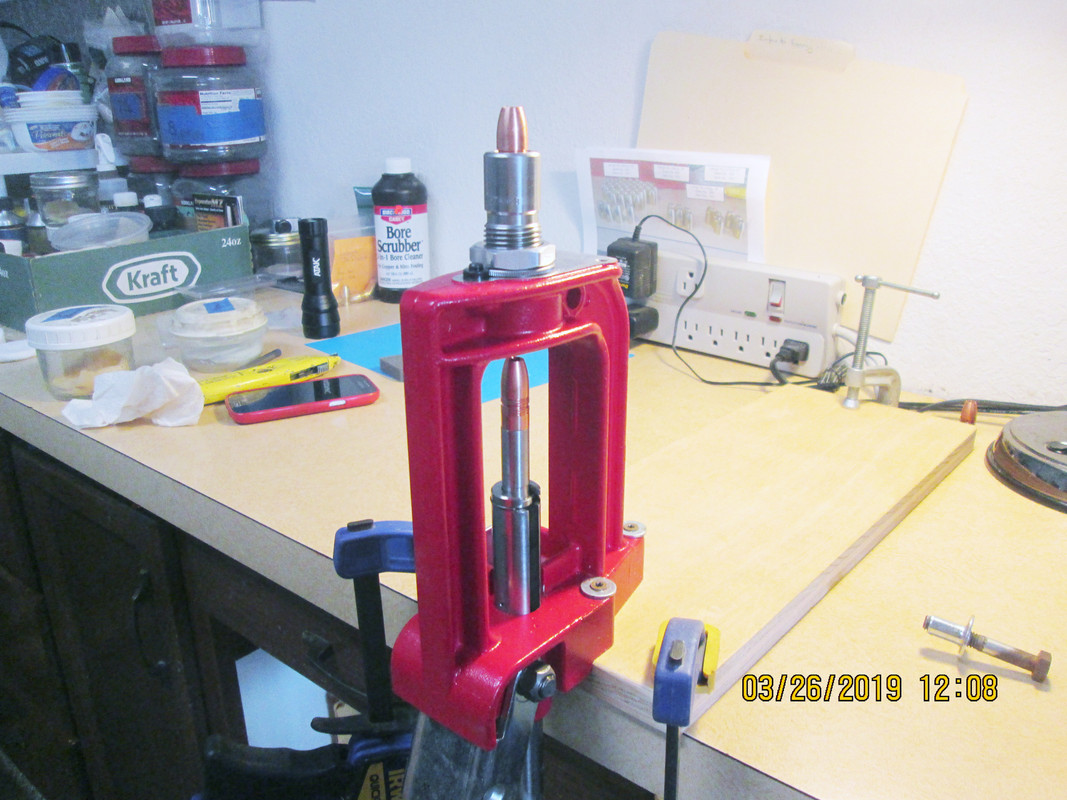 Since the morning really wasn't all that warm yet, I headed out to the dinger farm hoping the farmer was done planting Garbanzo beans in the shooting range.

The goal this morning was to tighten down my 100 yard zero.... which really isn't zero. At 100 yards I want to be at 2.7 inches high. This allows me to shoot to 180 yards knowing that I will be about 3 inches low.

The PLAN is to use this rifle during the Idaho general rifle season. Shooting worked out really well! I am highly confident in the load, the bullet, and the rifle. Now if it were just a dang season open!!!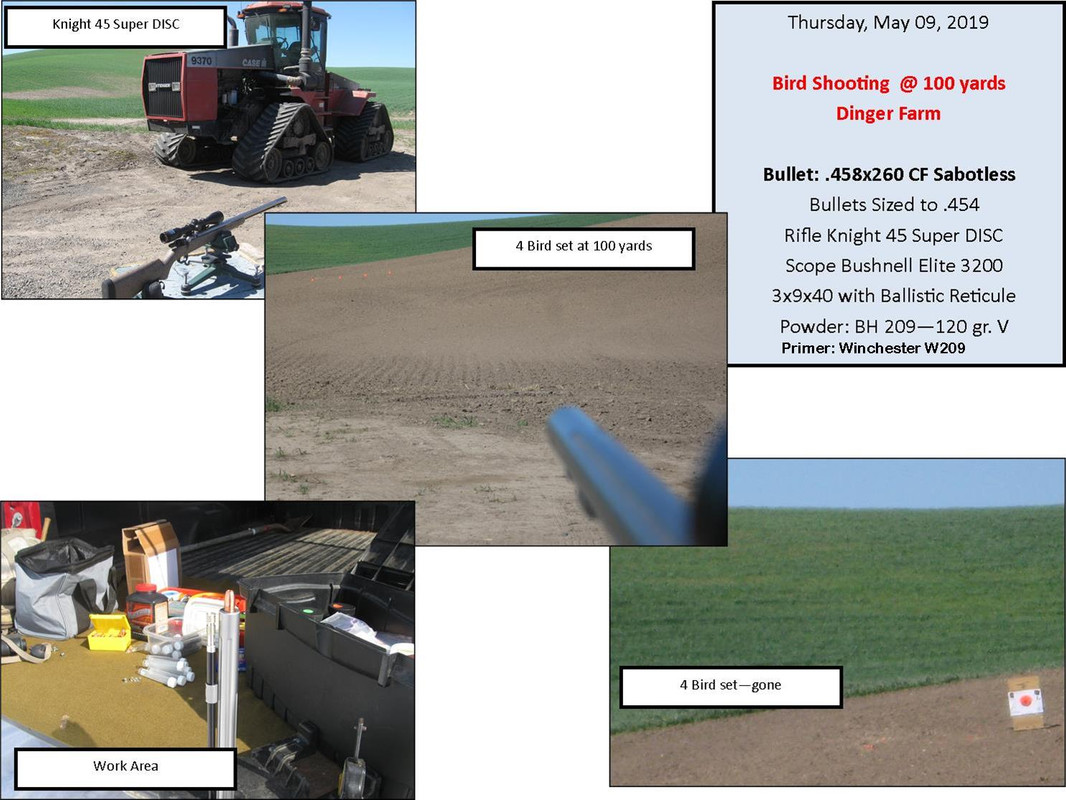 05-12-2019, 01:37 PM
---
Just an inexpensive Lee .454 die - really works well...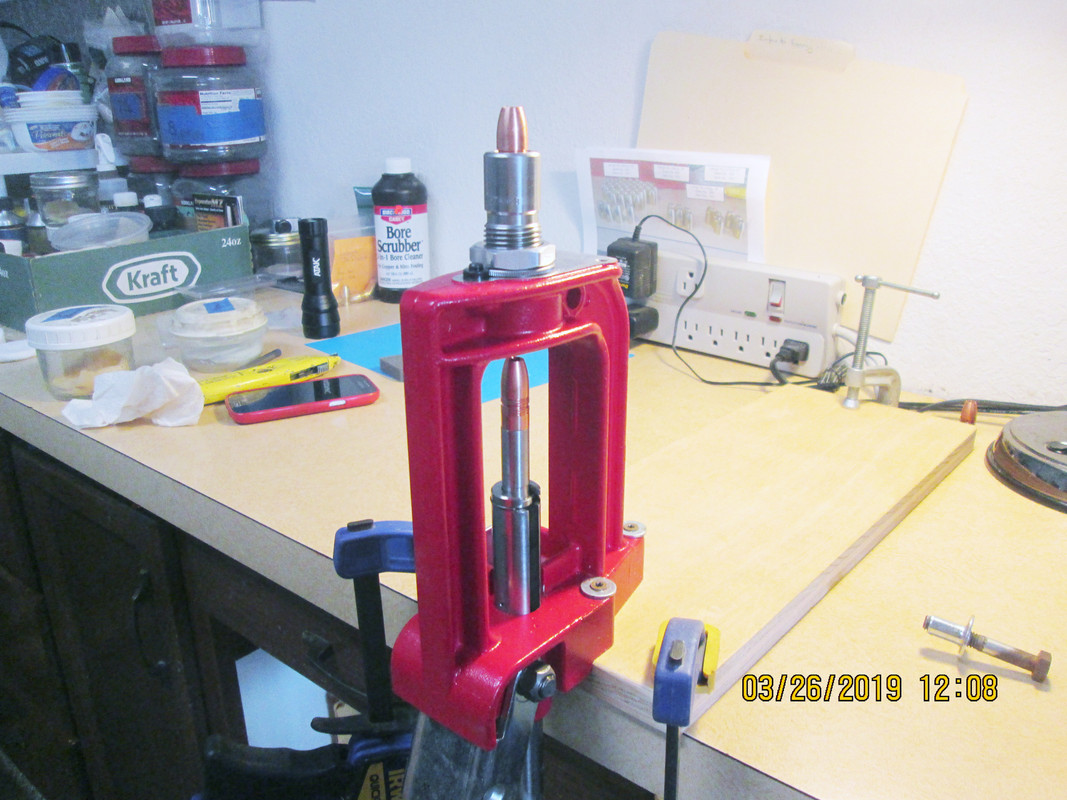 You have to modify the plunger that comes with the dye but that is fairly easy... It needs to fit in the powder cup.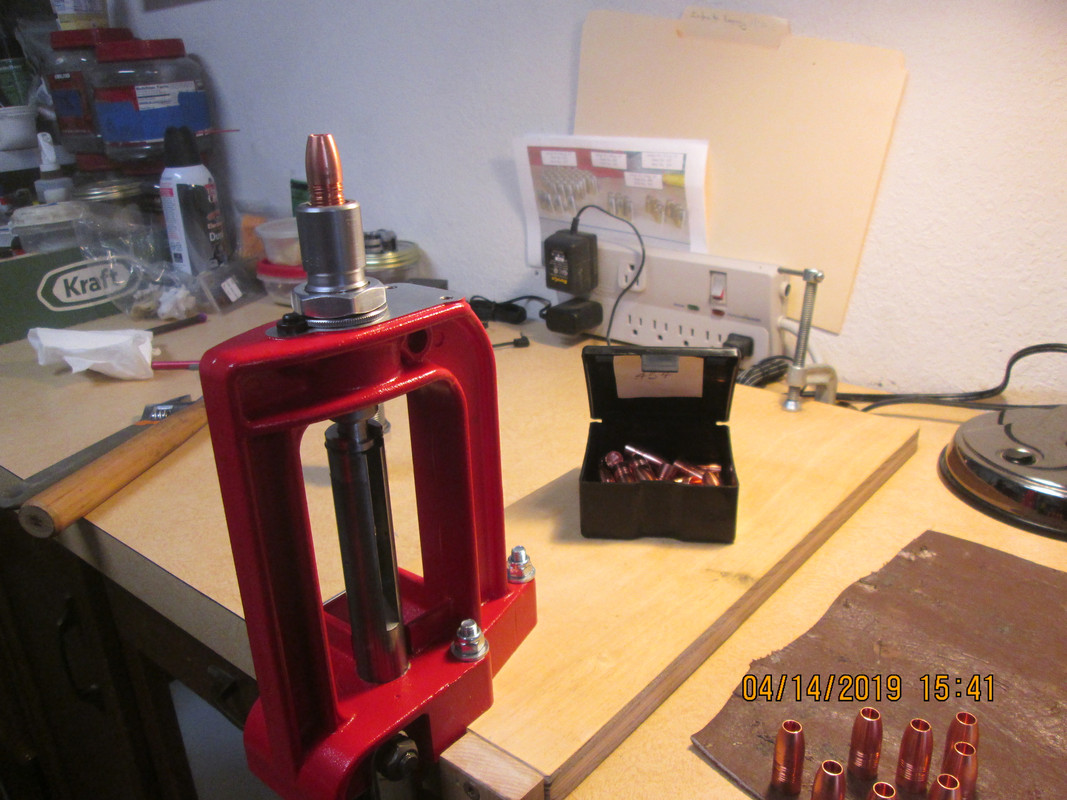 And a bump stick something like this to load them. Course a short started will work also but you need to be careful not to contact the crown with the short starter.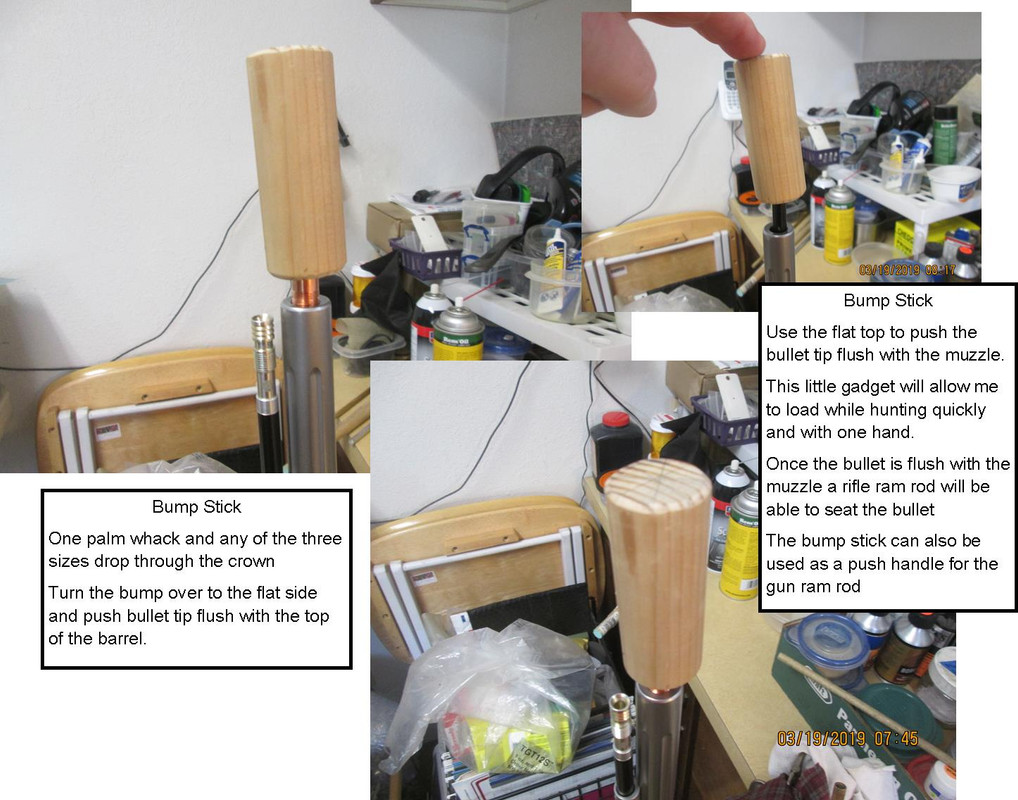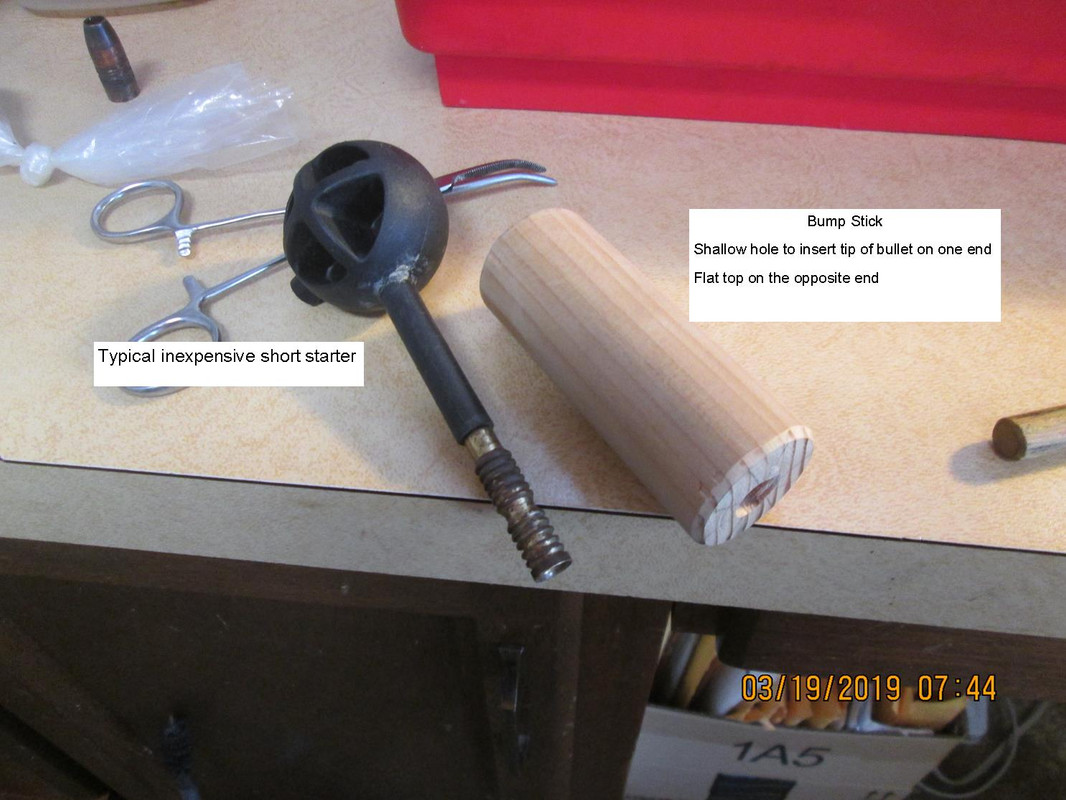 You can actually do it with out a press - but I really recommend a press.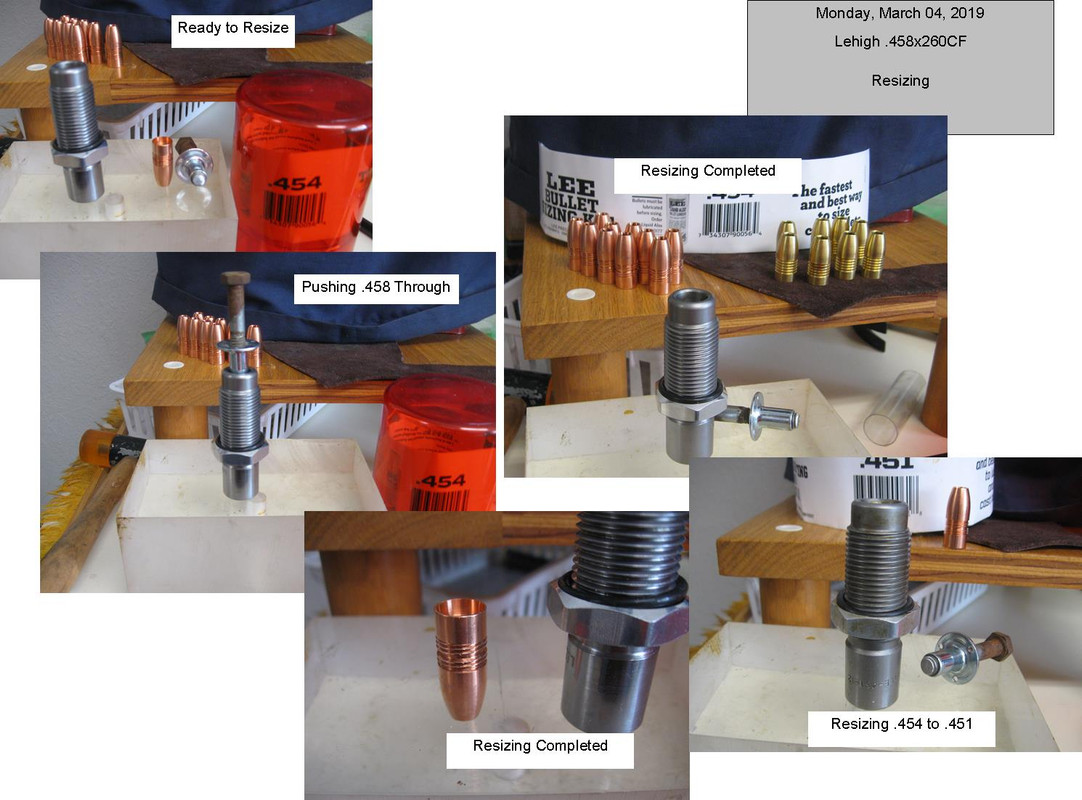 05-13-2019, 06:51 AM
---
Posting Rules
You may not post new threads
You may not post replies
You may not post attachments
You may not edit your posts
---
HTML code is Off
---