Super DISC shooting Lehigh .458x260CF Sabotless Bullet.
04-11-2019, 03:49 PM
Super DISC shooting Lehigh .458x260CF Sabotless Bullet.
---
Got out today and once a week or so ago to do more testing of this new bullet from Lehigh. As stated the bullet is labeled .458 as it is truly built for 45-70 barrels that have been converted to a muzzleloading barrel.
At .458 it is somewhat difficult to get through the crown of the regular 45 cal. muzzleloader, but once through the crown it loads very well. I have chosen to size the barbs on the bullets to .454 allowing it to pass through the crown of regular ML bore easier.
I have really good luck shooting this bullet and really good groups! But, all my testing has been done with BH-209 powder. The test today was to see if I could get similar results using T7 powder, which I normally use. It is just so much less expensive to shoot. Plus in Idaho where I am required to use cap ignition during ML season, I was really interested if T7 would get the job done.Today proved T7 works just fine! but it needs to be noted the bullet needs to be loaded in a dry barrel!
This picture shows the result of today's run to the Rock Pit.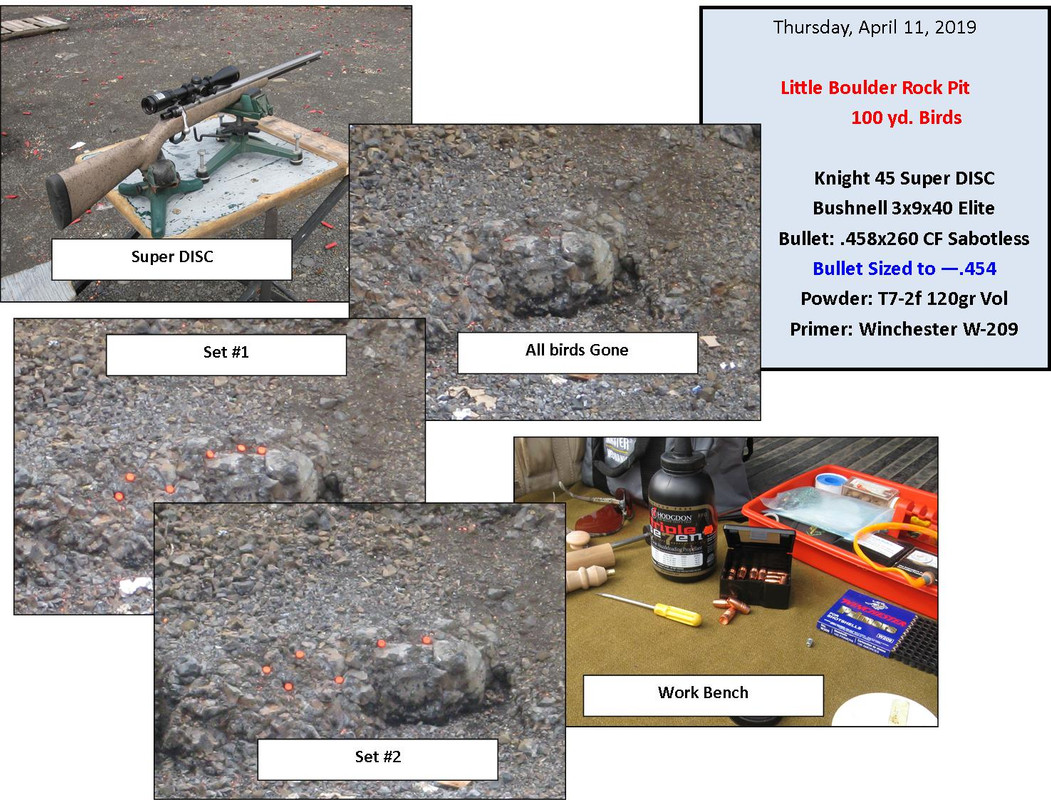 Back in March I did another test shoot trying to compute the BC of the bullet and completing a Ballistic Chart for the bullet. I will tell you the group shot could have been tighter and would have been tighter if
I
was not so concerned about shooting through two chronographs especially the one at 100 yards. It would be a real pain if I were to shoot one of the chronographs. I also developed a 'Bump Stick' to help me get the bullet through the crown and started down the bore.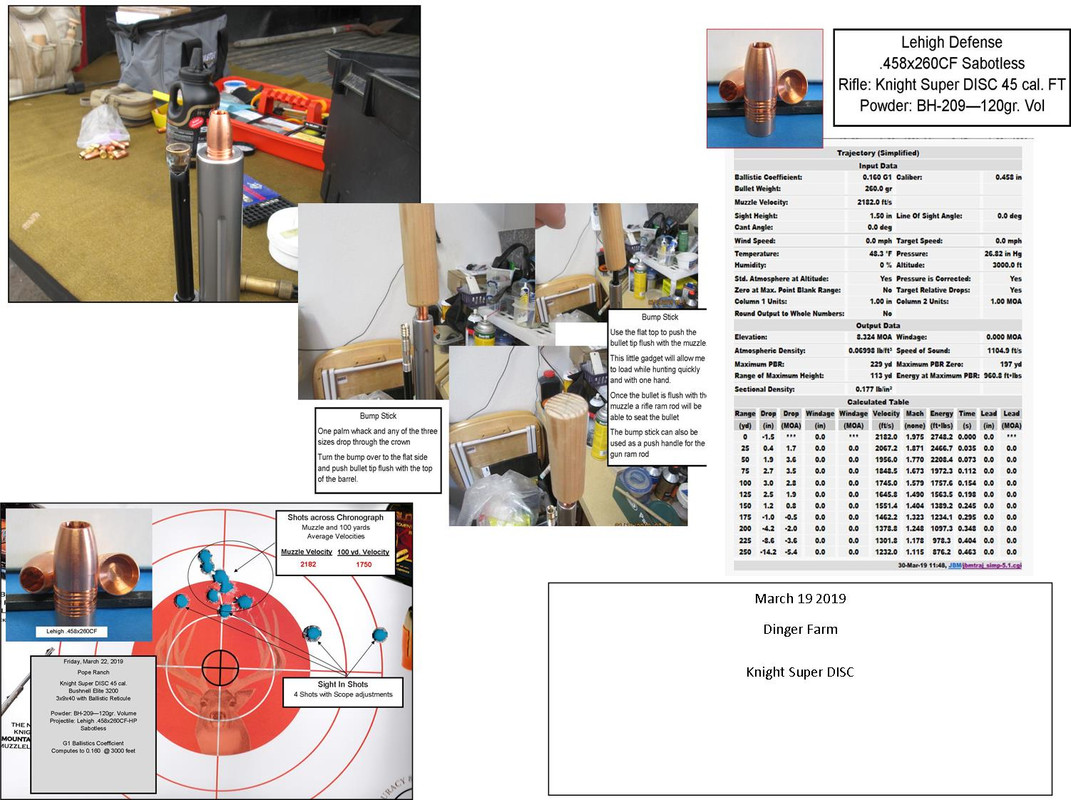 The rains came again this afternoon and cut the shoot short, but I got what I needed done - would have just liked to have shot a little more.
---
Last edited by sabotloader; 04-11-2019 at

05:39 PM

.
Posting Rules
You may not post new threads
You may not post replies
You may not post attachments
You may not edit your posts
---
HTML code is Off
---