Knight ULite Nitride - Back on the Farm
01-29-2019, 05:11 PM
Knight ULite Nitride - Back on the Farm
---
A really nice day on the Palouse today.... bright sunny and 33* - a really good time to go shoot some more. Even though it was 33* the farm field was thawing faster than I thought it might. I was able to make my way out and up the field with a minimal amount 'Palouse Clay' sticking to my boots. Placed some birds at 125, 175, and 200 yards.I did make a change today. I have been shooting MMP HPH-24 sabots in the rifle. They are very tight going through the crown after the crown they move down the bore maybe a little tighter than I like. I kept telling myself just keep shooting the barrel is new and need a break in period. I started as usual with the HPH-24, loaded the first two shots with the 24's but noticed that I was deforming the petals a little bit as it went through the crown. The two shots shot really well as they had in the past. But I decided to try some Harvester 5045B Crush Rib sabots, just to see or actually feel the diference in loading pressure while watching for any deformation of the petals as it went through the crown. I loaded very well so I continued to use them for this shoot. At the end of the shoot while shooting the 175 yard birds I did also try some MMP HPH-3P sabots. They loaded equally well and with no deforming of the petals. They also shot right on.
The Nitride version still continues to impress me. The Nitride finish adds another deminsion to the protection of the bore and well actually the whole rifle. It is an easy clean up for me as is/was the Stainless Steel model. I really wish I could find out more particulars about the Parker 'Tuffride' application process. I did talk a person at Knight about the process and he describe it as a 3 step process, anyway that is what I took away from the discussion. You can find a lot of information about the Nitride process but I do not find the specifics of the Parker TrueTec -Tuffride process.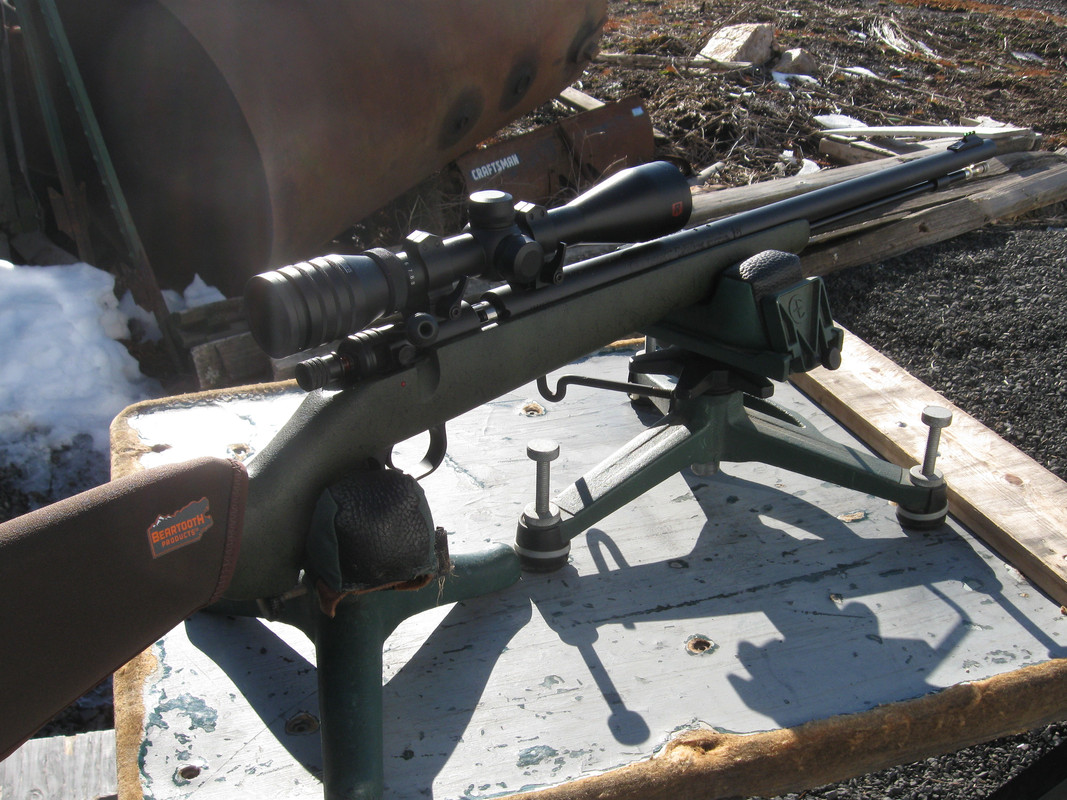 This is collection of pictures from the visit to the farm today...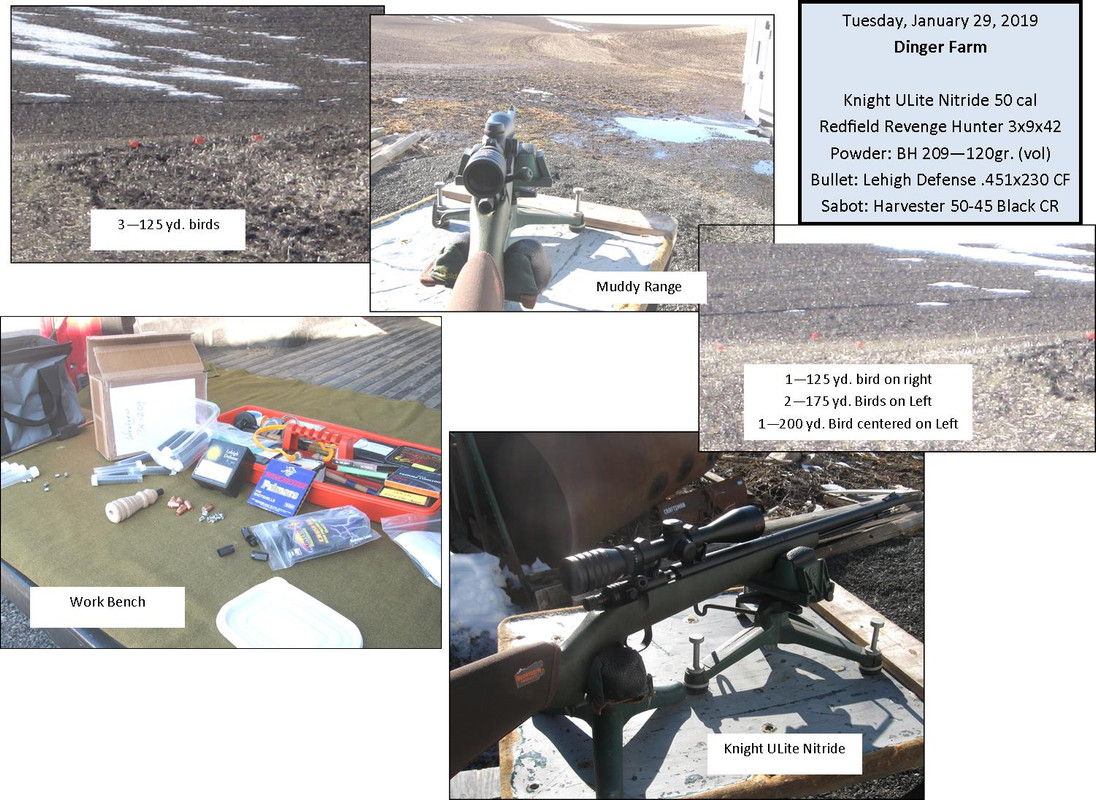 I really wish I could say it was a one shot - one bird day - but - no such luck. The birds at 175 and 200 were a challenge. I was always really close to them with each shot but at those ranges and with the wind across the draw it took 5 shots for 3 birds...
Still it was great afternoon outside!
Posting Rules
You may not post new threads
You may not post replies
You may not post attachments
You may not edit your posts
---
HTML code is Off
---