Thompson Renegade issues
06-23-2018, 04:51 AM
Fork Horn
Join Date: Nov 2007
Posts: 125
Thompson Renegade issues
---
I've owned a Thompson Renegade (1 in 48 twist) for over 15 years. During this time I've constantly struggled with finding the right bullet/powder combo that will give me reasonable accuracy. I've tried various conicals and patched ball in the range of 70-85 gr. with no consistency. Any advice would be greatly appreciated. Thanks
06-23-2018, 05:10 AM
Giant Nontypical
Join Date: Nov 2005
Posts: 6,585
---
I have had several they [the 50 and 54 calibers shot well with a ball 5 th. smaller than the bore and a 20 th thick ticking patch the loads they shot well with ranged from 90 to 120 grains of Pyrodex RS, I had to swab every 3rd shot.
06-23-2018, 05:24 AM
Fork Horn
Join Date: Nov 2007
Posts: 125
---
Are you referring to .490 size round ball for the 50 cal. and .20 patches? Have you had any luck with conicals? I've been using .15 patches. I have heard that every rifle (even within the same make and model) likes a specific bullet/charge combination.
06-23-2018, 03:22 PM
---
Originally Posted by
wetpwdr53
I've owned a Thompson Renegade (1 in 48 twist) for over 15 years. During this time I've constantly struggled with finding the right bullet/powder combo that will give me reasonable accuracy. I've tried various conicals and patched ball in the range of 70-85 gr. with no consistency. Any advice would be greatly appreciated. Thanks
I guess another question might be what do you want to shoot from you Renegade?
I have several of them and have shot a lot of round ball and sabots from them very effectively. I have NOT shot many conicals at all, but there are a lot of them out there. And I would say say most of the best ones are not made by a major manufacturer but by home casters...
I have some real good luck shooting PRB's from the each of the Rene's that I have used. I do use a treated felt wad because I shoot T7 powder which will/can burn a hole in the patch...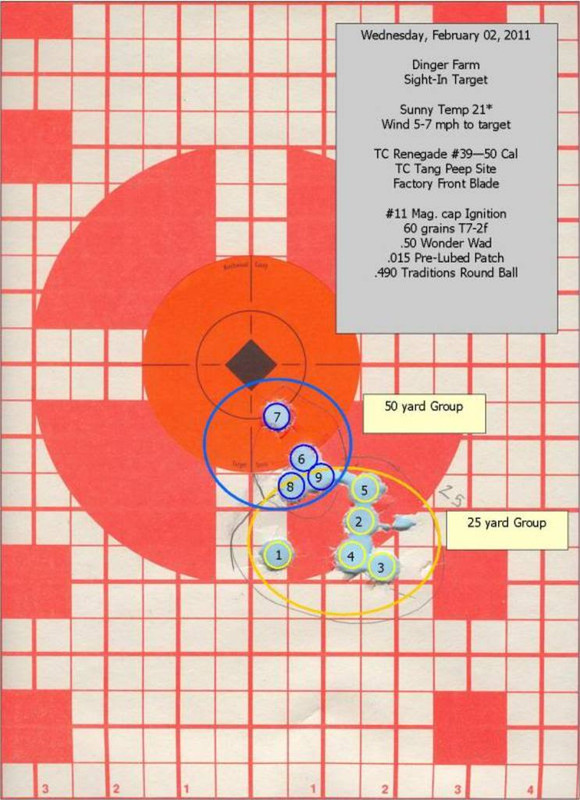 This target is a conical target...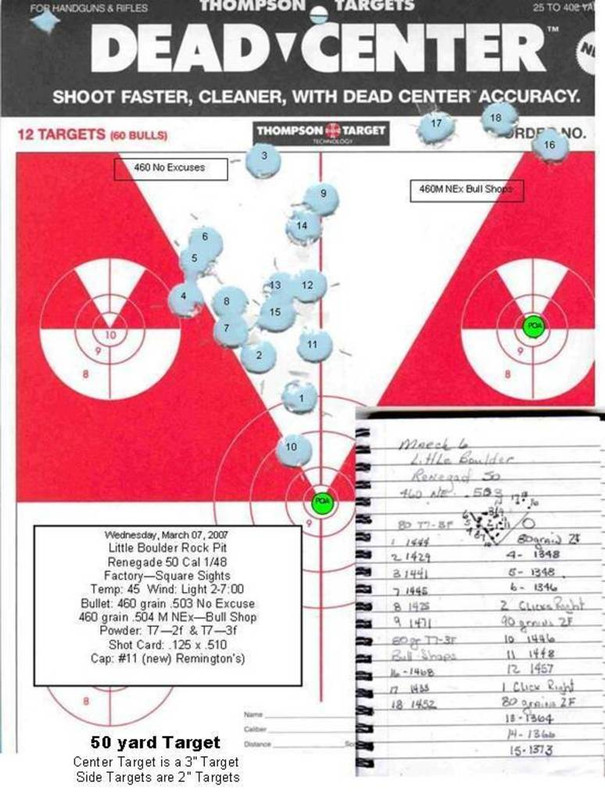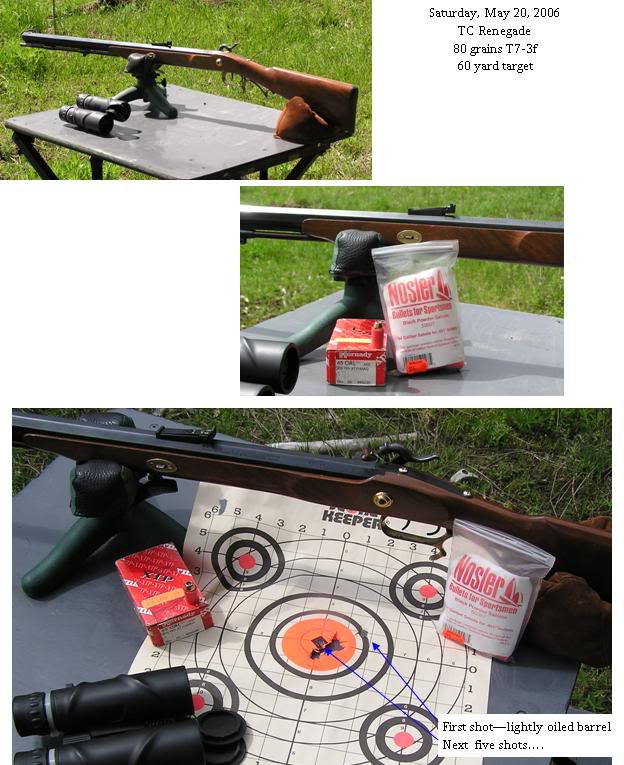 This is a new bullet that I ordered from Lehigh Defense makes and it was designed to be short enough to be able to be shot from a 1-48 twist. It works really well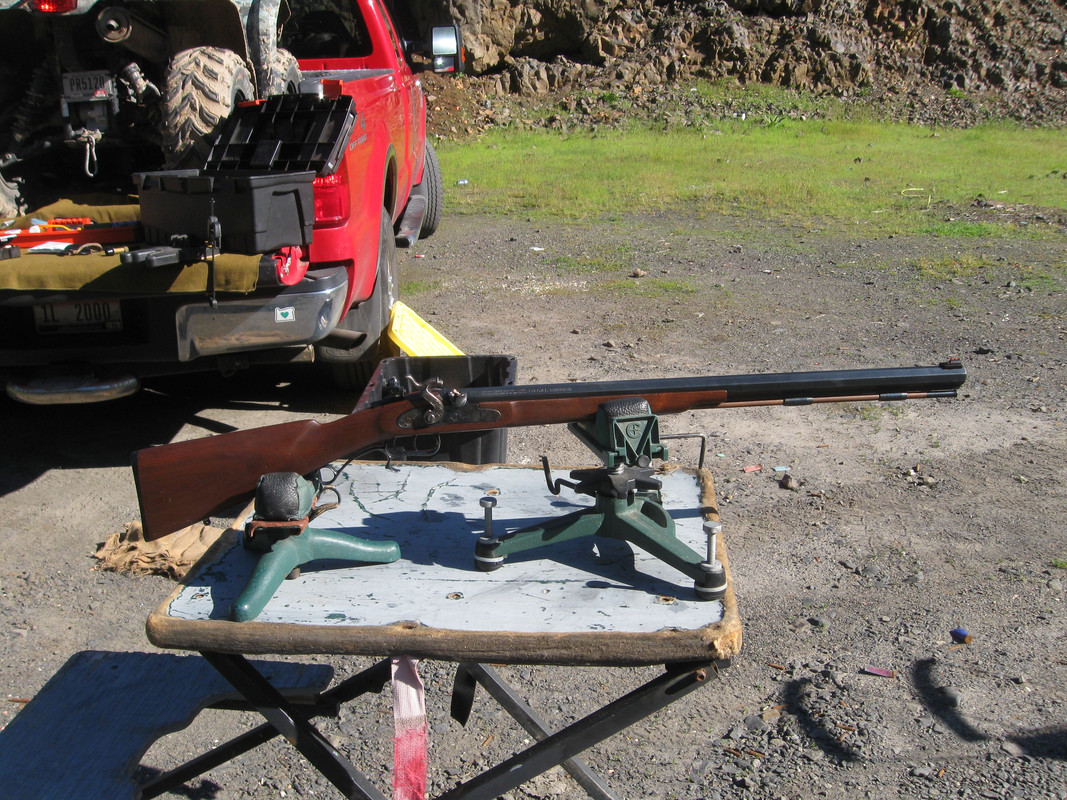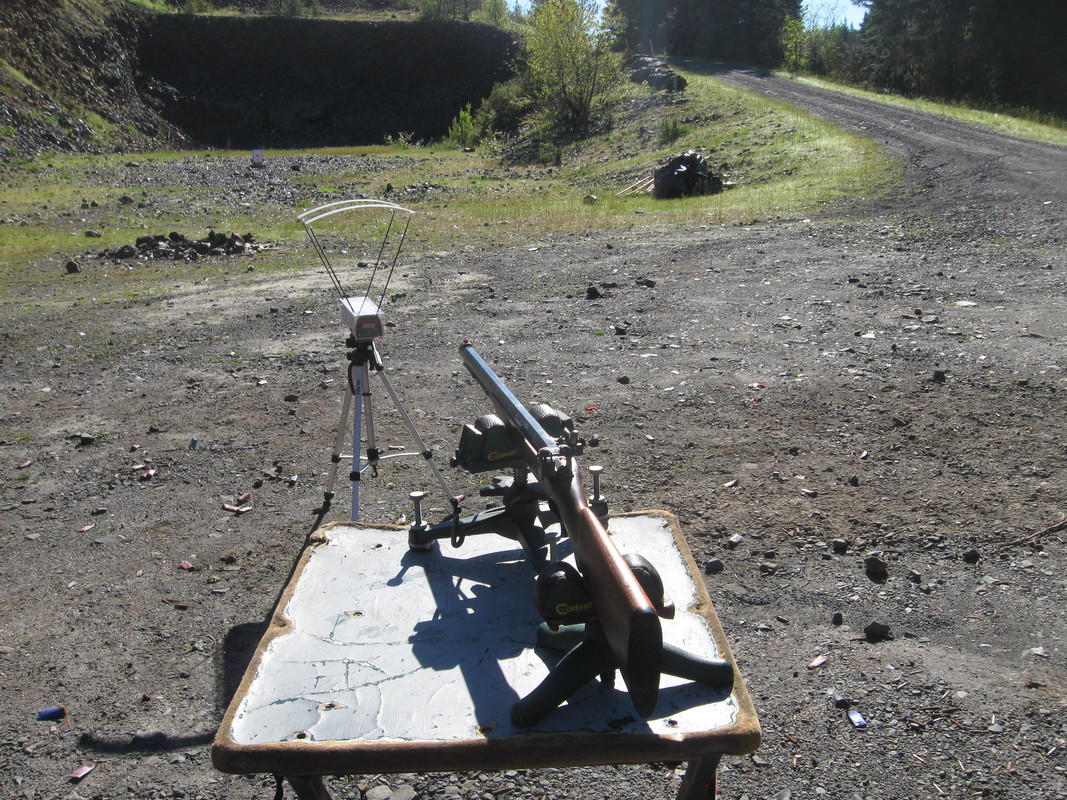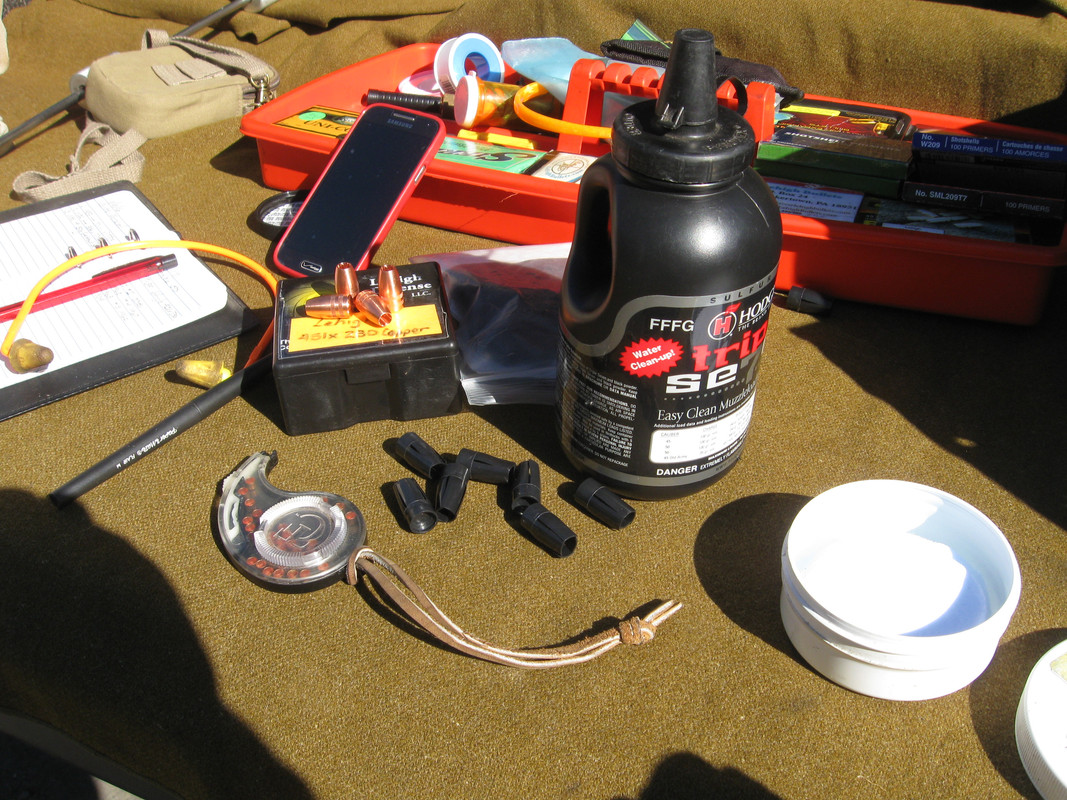 Target results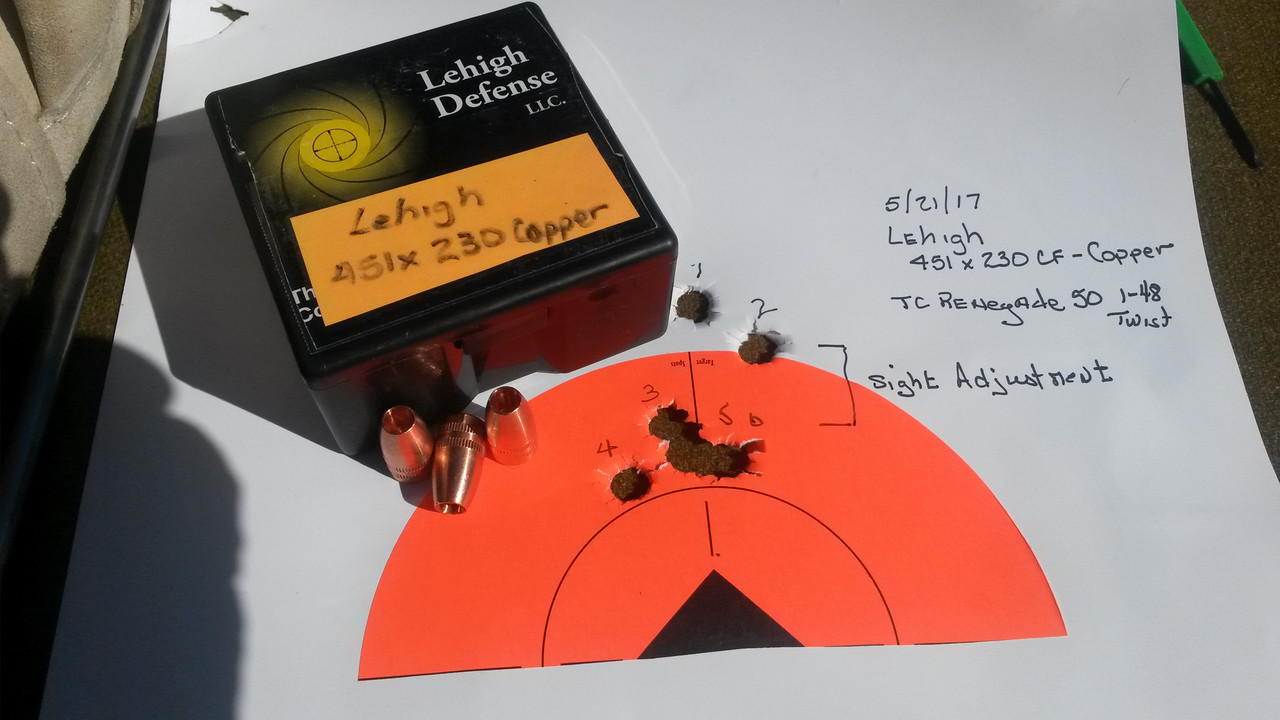 ---
Last edited by sabotloader; 06-23-2018 at

03:26 PM

.
06-23-2018, 05:44 PM
---
I haven't found a T/C Renegade or Hawken that I couldn't find a good shooting load for. IMO from your post I think you may want to up your charge a bit. Just staying between 70-85 grs may be too light.
06-24-2018, 05:17 AM
Giant Nontypical
Join Date: Nov 2005
Posts: 6,585
---
I use a 535 ball with a 20 th. patch in the 54's and a 490 ball with a 20 th. patch in the 50 and a .440 ball with the same patch in the 45. I use a light coat of olive oil as a patch lube. The only thing that I could not find a good shooting load with is T7 it consistently burned of the patch and a wad with round ball seems a bit far out to me.
---
Last edited by lemoyne; 06-24-2018 at

05:24 AM

.
06-24-2018, 05:31 AM
Spike
Join Date: Apr 2018
Posts: 32
---
I've had good results in my TC Hawken 1/48 .50cal with 70 gr Alliant Black MZ. I tried several heavy conicals including just casting my own. My best was my own a .503 450 hollow base. I have a White Bison. 504 I was having trouble with and got a tip to put a wad between the powder and bullet. That worked better. No Excuses bullets has a test kit of a new 420, 460, and I think a 495 in an assortment of sizes from .500 to .504. Or you can just get the 420s in .502. On my Hawken I size down to .502.
before casting my own there us a guy out of Iowa on Gunbroker.com that sells a variety of conicals. He has a 435gr .503 hollow base that I had good results with. It's like 96 bullets for around $40. I'm not at home rt now but I can review my stock and can see some of my stock and create you a test pack. You can pay shipping and a modest fee for the sample if interested. I will include some wads. I lIke Black MZ but you can use anything but 209 and should be ok. One other option is I've read good things about Bullshop bulltes. Never tried them but never read any negatives. This was already stated, each gun has its own best bullet/powder combo. You just have to figure it out. Personally with heavy conicals I m staying around 70 grains. Those brass butt Hawkens kick like a mule.
07-19-2018, 03:57 PM
Typical Buck
Join Date: Nov 2008
Location:
Posts: 698
---
what sights do you have on your gun, it might not be your loads I hate the rear V notch sight...they made a partridge sight thats flat on the top and a blade sight that matches there so much better tc fiber optic are good too i was never happy with my gun when i had the V notch sights on......i used .490 ball , .018 patch 70 grains black powder when i hunt i use 90 grains black powder