Barnes 185g TAC-XP -- 80g Blackhorn
03-03-2018, 09:12 AM
Nontypical Buck
Join Date: Aug 2008
Location: Rapid City, South Dakota
Posts: 3,732
Barnes 185g TAC-XP -- 80g Blackhorn
---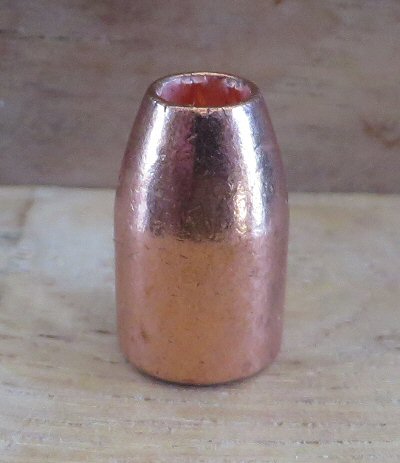 LBAhunter
provided these Barnes TAC-XP Bullets 45 ACP (451 Diameter) 185 Grain Hollow Point Lead-Free.
The bullet was shot into a trap same as photo, placed 25 yard away. However there was much less snow this morning. The powder charge was 80 grain Blackhorn.
The bullet was captured by the third jug.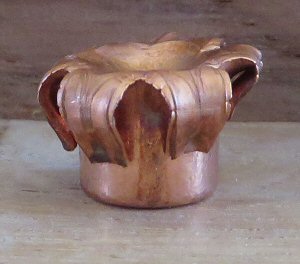 _
03-04-2018, 04:37 AM
---
That bullet is so short and lightweight. For my possible 150 yard needs, I wonder about it's accuracy at longer distances.

In the 185gr department, I have stuck-solid with my PRBullet Precision QT Polymer Tip. Because it's a 50/40 (longer & narrower with a ballistic tip), it's BC allows good accuracy at 150.

However, the copper-flower photo above is pretty impressive and even Cecil Epp would admit that he could water and fertilize his QT Polymer Tip for months and it won't open-up like that Barnes.
Posting Rules
You may not post new threads
You may not post replies
You may not post attachments
You may not edit your posts
---
HTML code is Off
---