First date
04-27-2014, 05:06 AM
Typical Buck
Join Date: Feb 2003
Location:
Posts: 973
First date
---
I took the new to me, never been fired Wolverine to the range yesterday . 50 cal, 26" stainless, syn. thumbhole, 3-9x40 P4 reticle scope.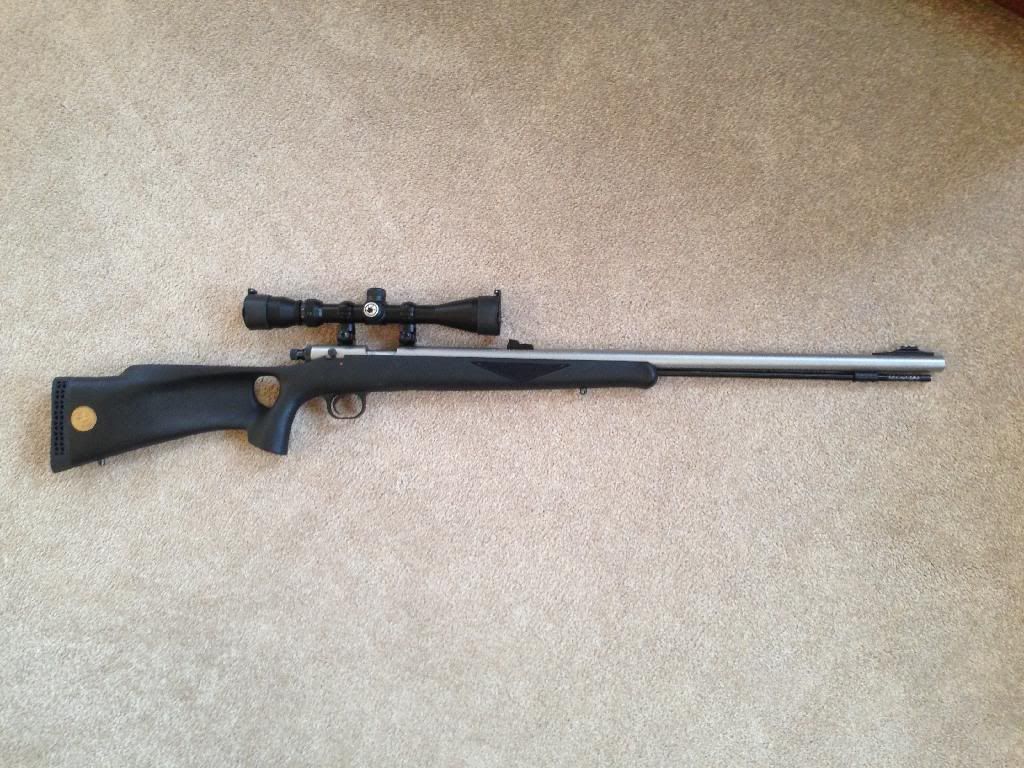 My goal for this gun is to develop a load adequate for whitetail with an effective range equal to our (mine and the gun's) ability to land 5 shots in a series of 5 inch targets in a single range session ie: 50yds,100,150,? to find maximum range.
Gun was laser bore sighted at 110yds at night. Today's shooting was all with 50/44 300 XTP's in MMP sabots. The combo loads firmly and smoothly. At 25yds, using 80gr Pyrodex RS, 8" target face: clean barrel and 2nd shot are low, adjusted scope for 3rd.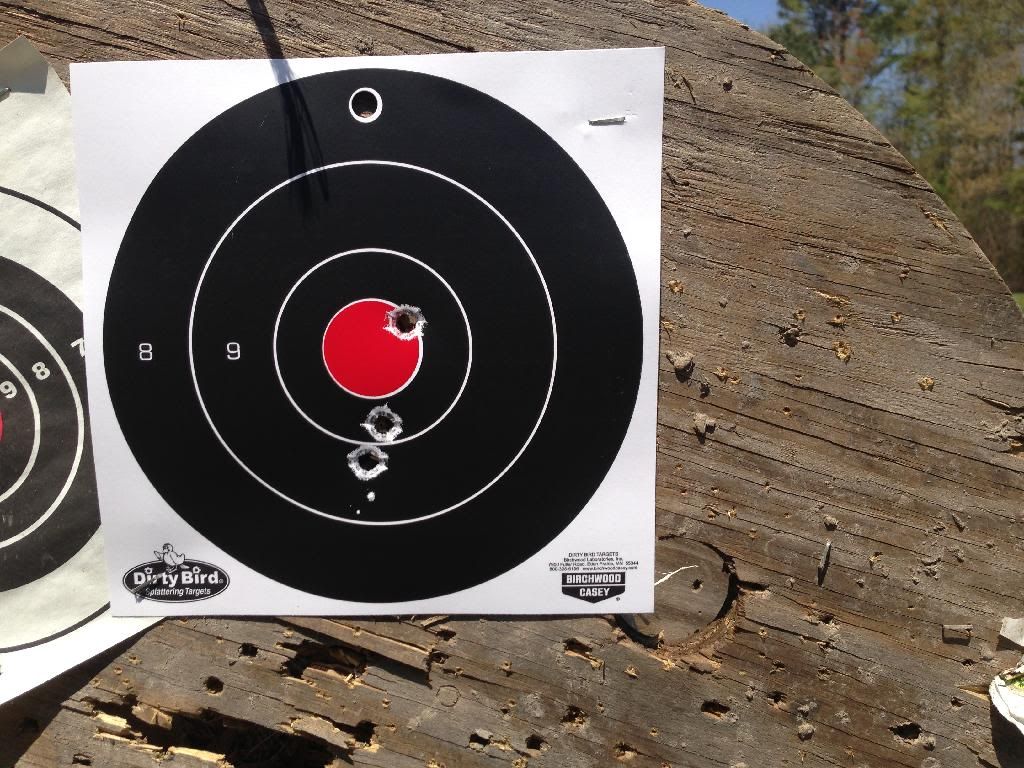 Moved to 100 and to 90 grains. First shot is the outlier. Subsequent 4 were 1.25".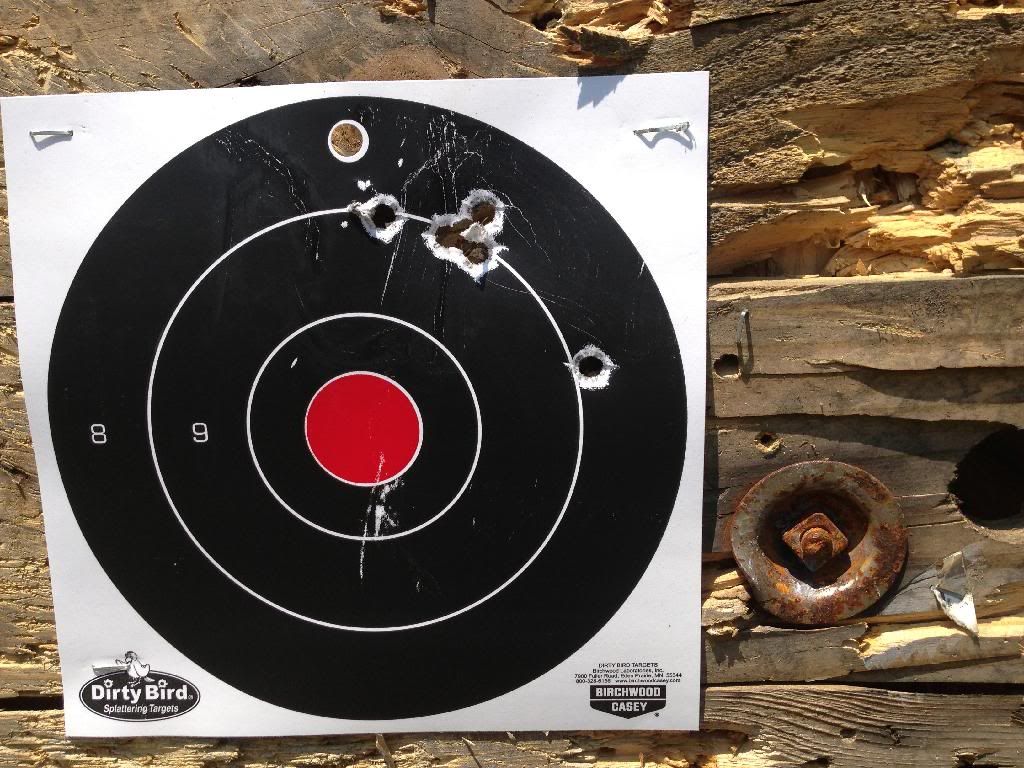 That was as far as we got as I ran out of patches for swabbing between shots. My current plan is to fine tune the scope for target center at 100 and use a combination of reticle hash marks and scope magnification settings to move to longer ranges. I'm hoping the "goal" can be achieved to 200 yds. We shall see.
I was not able to perform the Semisane 65gr/200 100yd 2" board penetration test. Had the bullets but forgot the 50/40 sabots. I'm gonna need a bigger range box.
Posting Rules
You may not post new threads
You may not post replies
You may not post attachments
You may not edit your posts
---
HTML code is Off
---