Camping Gear
11-17-2011, 06:36 AM
---
Perhaps i missed something. Seems i read you were going to be camped there for the duration of hunting season. Unless your hunting season is a day or two long, you need a place to 'live'. When i first retired i spent the duration of that hunting season in a wall tent. I was there for 5 weeks, and believe me, i was comfortable. There was room to walk around, hang wet clothes, cook, sit and read, share tales etc. Folks that have never 'lived' in a wall tent, can't imagine how comfortable it can be in the foulest of weather.

Our son now moves and stores his camp in a trailer.
You did miss some things. I need to stay mobile. I may be camped in a different spot everyday. I need to setup and take down alone. I have no interest in a trailer. My Jeep is capable of getting in some very rough areas, and I couldn't do it if I drag a trailer.
Everything has to fit in this.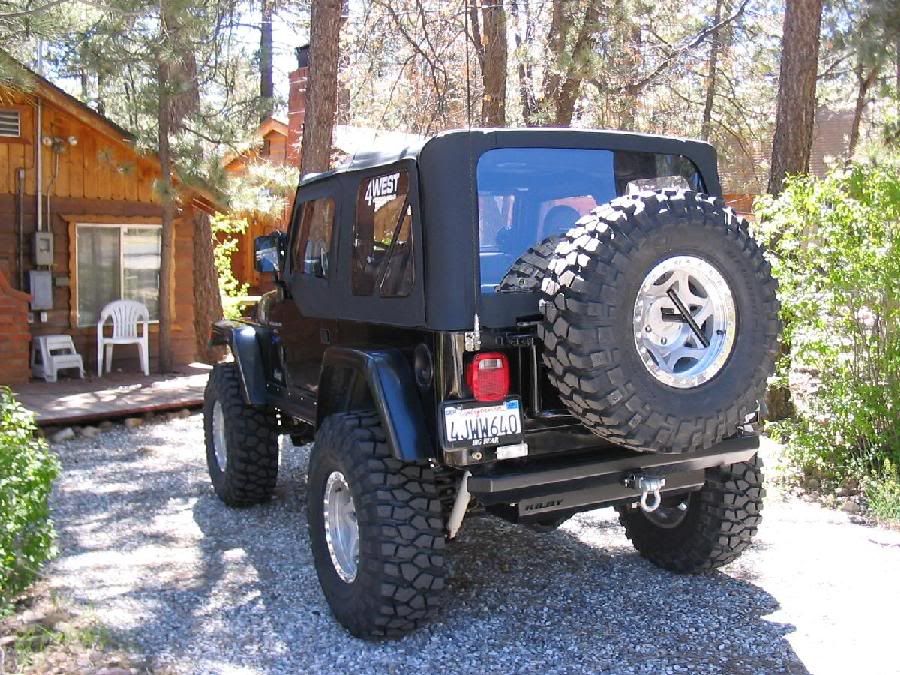 11-17-2011, 04:03 PM
Nontypical Buck
Join Date: Aug 2006
Location: Rivesville, WV
Posts: 3,192
---
I had a CJ many years ago. And you are right about one thing. There isn't much room.

Do you have a winch on the front??

I had a winch on the front of mine. But I used the winch that worked off of a trailer hitch so I could take it off when not using it.

I also liked that mount because I bought one of the storage racks that fit right into the same trailer hitch. I could easily put whatever I shot on that platform. Plus it was great for packing things in and out. Tom.
Posting Rules
You may not post new threads
You may not post replies
You may not post attachments
You may not edit your posts
---
HTML code is Off
---