Bit by a bear yesterday. Talk about a adrenaline rush!!!
06-26-2011, 05:38 AM
Bit by a bear yesterday. Talk about a adrenaline rush!!!
---
Yesterday we went out, struck a bear pretty early. Turned out the hounds, after a bit they showed treed so I went on in to the tree. I got about 15 yards from the dogs, it was really thick and brushy so I could not see the dogs but could hear them. As I was climbing up a steep bank a bear busted out of the brush, slamed into me knocking me down and bit me on the leg, luckily my dogs was on him quick so he ran. I got up got my camera out and ran after the dogs and got some pictures of him on the road and some after he treed. He treed about 75 yards from where he attacked me. What a day!!! Got some stories to share with the guys at work monday! Here are some pictures, I didnt get a very good one of the bite was more worried about getting it cleaned and bandaged, they are some deep puncture wounds. I will get some better pictures tomorrow when I change the bandages.
Here is the bite.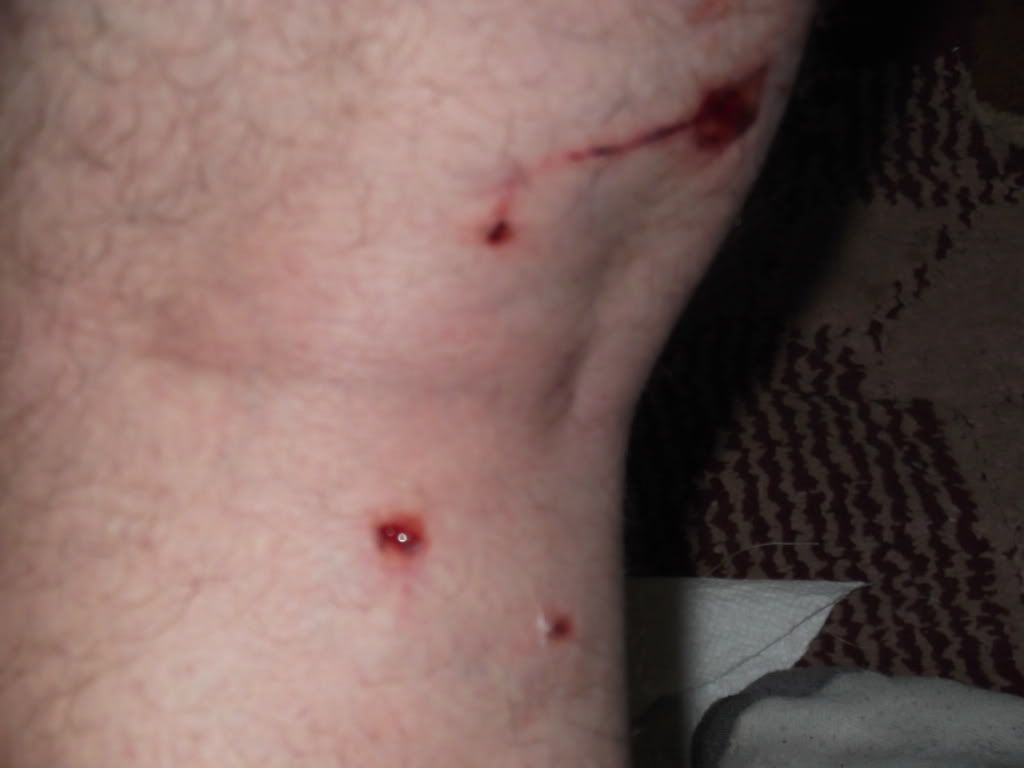 Here are some pictures of the bear after he charged me and the dogs chased him up on the road.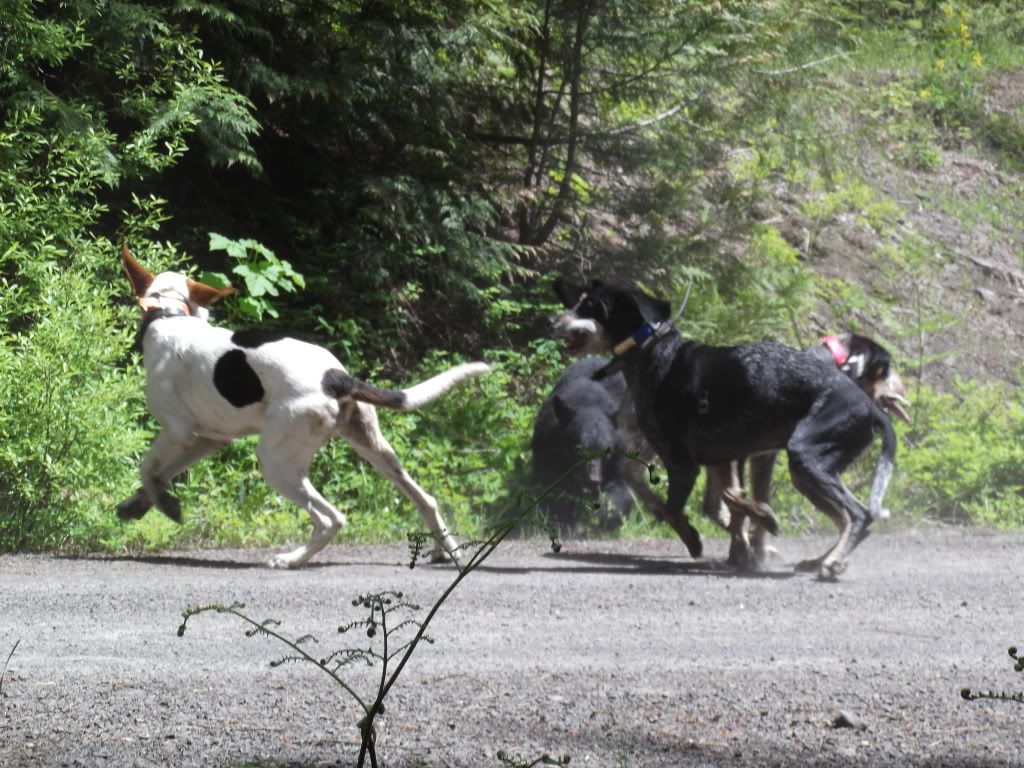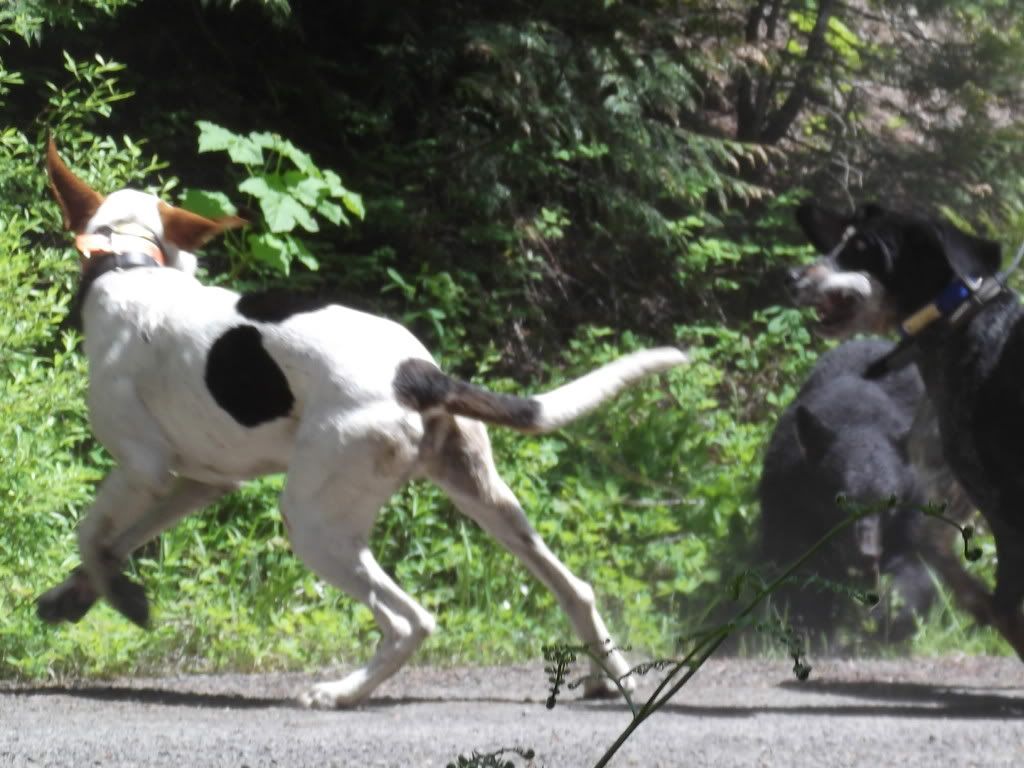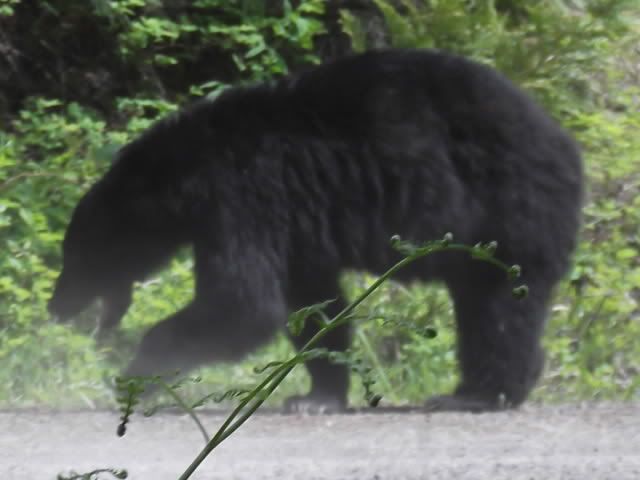 Here is one after he treed.
Here are my dogs treeing him.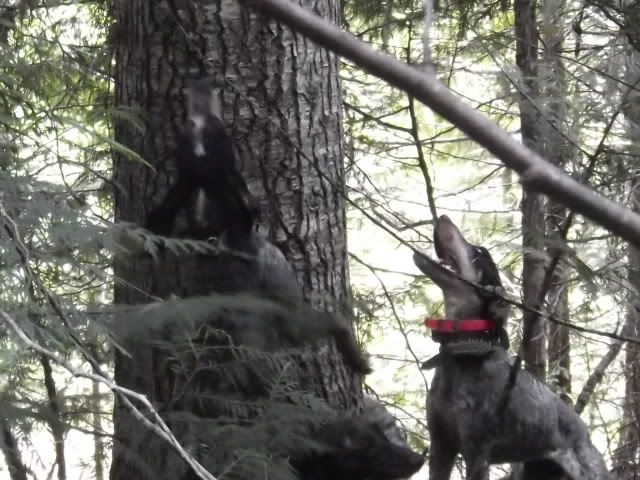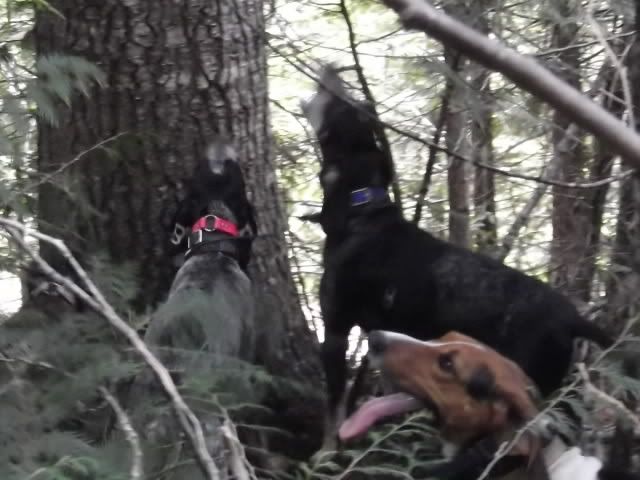 What a exciteting day yesterday was!! It is only training season for hounds so we let him go.
06-26-2011, 04:12 PM
---
Thanks guys! I am feeling very luck today, despite being sore and stiff. I always liked and treated my hounds very well, they saved my a$$, I have no doubt in my mind if they wouldnt have been so quick to get on the bear I would have suffered way worst injuries. Today I spoiled the dogs, it was the least I could do, I bought them all a steak and gave them the day off, after all they probably saved my life. I have hunted bears and killed more than I can recall, this gave me a whole new respect for a black bear. Next time I go into a tree you will be assured I will pay more atention and be more cautious. I had my 44 mag Super Backhawk but wasnt expecting that, I have been in on hundreds of bear trees and never had this happen. It happened so quick, I couldnt get the gun out of the holster much less get a shot.