Just got back from Colorado
10-15-2008, 12:59 PM
Just got back from Colorado
---
Well guys I just returned from Routt National Forest in North Central Colorado. We had an awesome time and I saw quite a few elk. Of course, I only had a cow tag and was 20 yards twice to a 5 x 5 bull on seperete days. I did connect on a cow but was unable to recover her. I shot her at 30 yards and she was down in a depression when I shot. I saw her spin and looked like she fell on her back. A big bull stood broadside at 20 yards after the shot and my attention was on him. Elk ran everywhere and I only could find 3 spots of blood. We tracked and tracked and tracked some more but couldn't locate her. I really have zero answers to where she went but I learned a nice lesson. My hunting buddy did connect on a spike bull that he thought was a cow. Fortunately, both tines were under 5 inches. Another part of our hunting crew shot a cow he walked up on that was wounded and finished her off. A father and son came to where he shot and told him that it was their cow. He said he had the kill shot so it was his cow. Well they disagreed and he asked if they could split the meat. He said the guy got in his face and said absolutely not. He is a small guy so he walked back to camp and told us what happened. Pretty shocking. We had a nice bull moose follow us up a hill of sage brush. He wasn't scared of us at all and seemed to be more curious of us than anything. Unfortunately, on that afternoon hunt I left my camera in the truck. All in all, it was a real good time. Our heater broke in our camper...again...so the nights were pretty cold. Yesterday morning it was 8 degrees. Here are a couple of pics from our trip...good luck guys.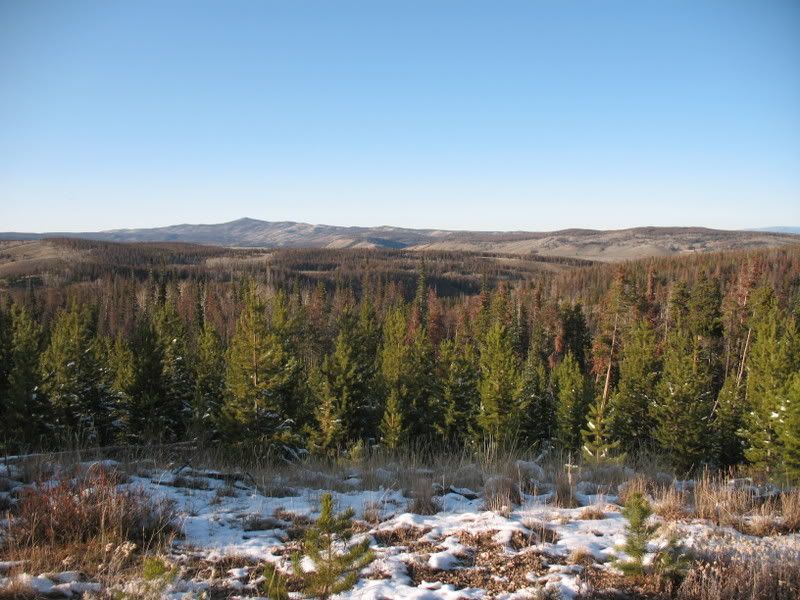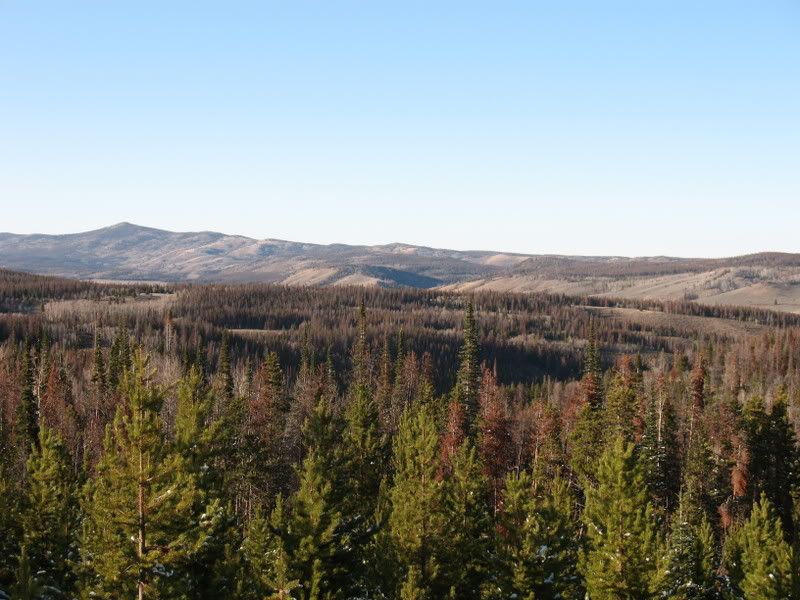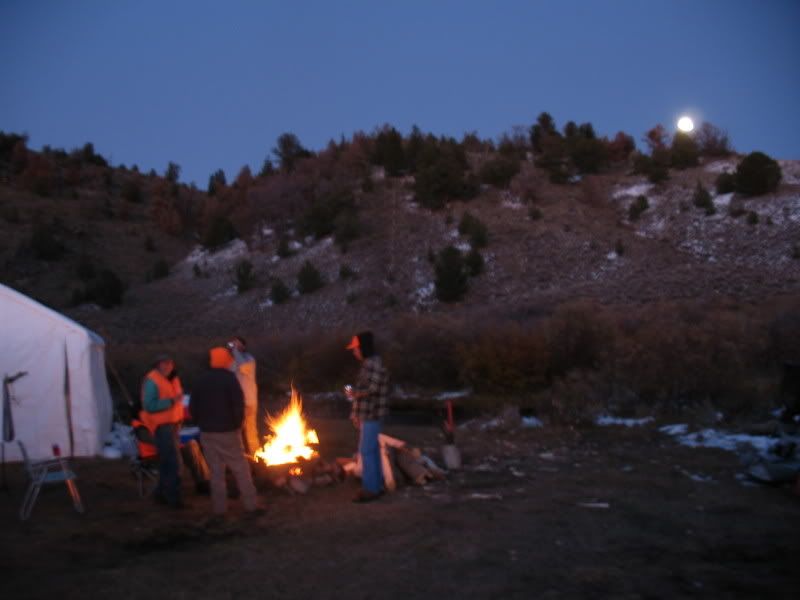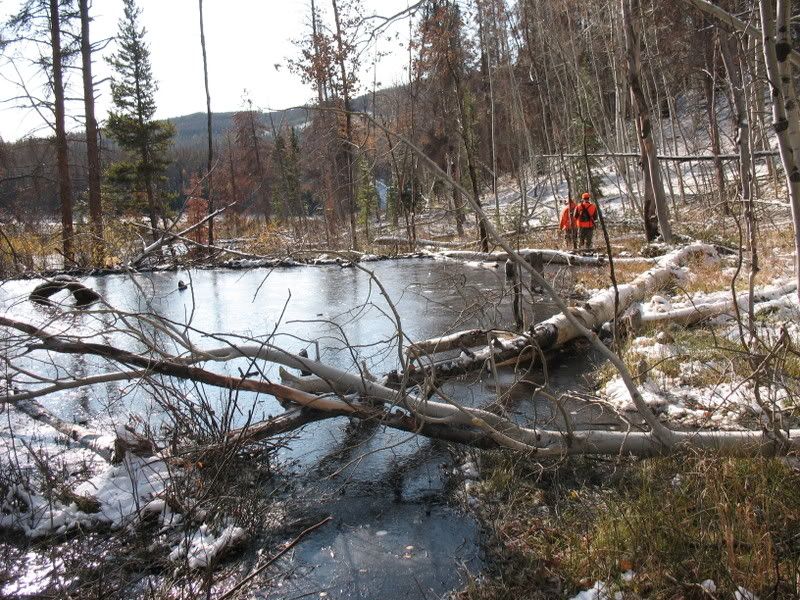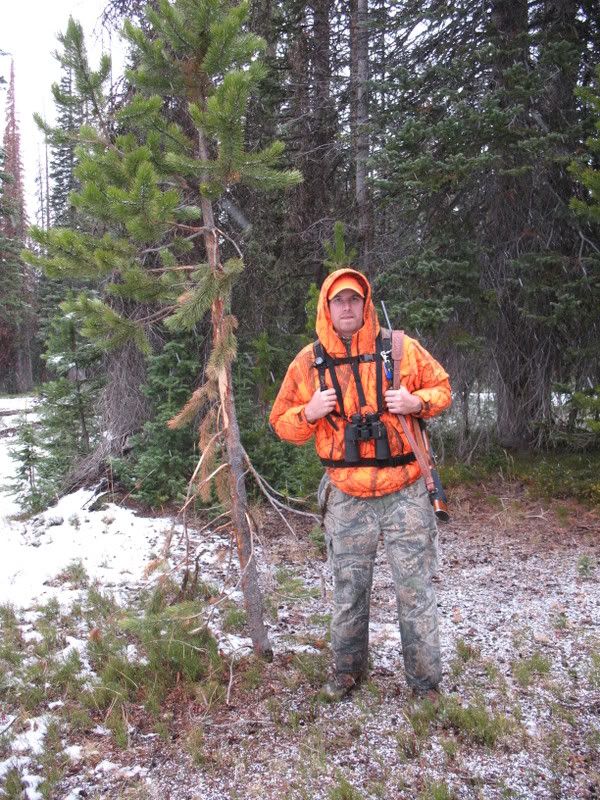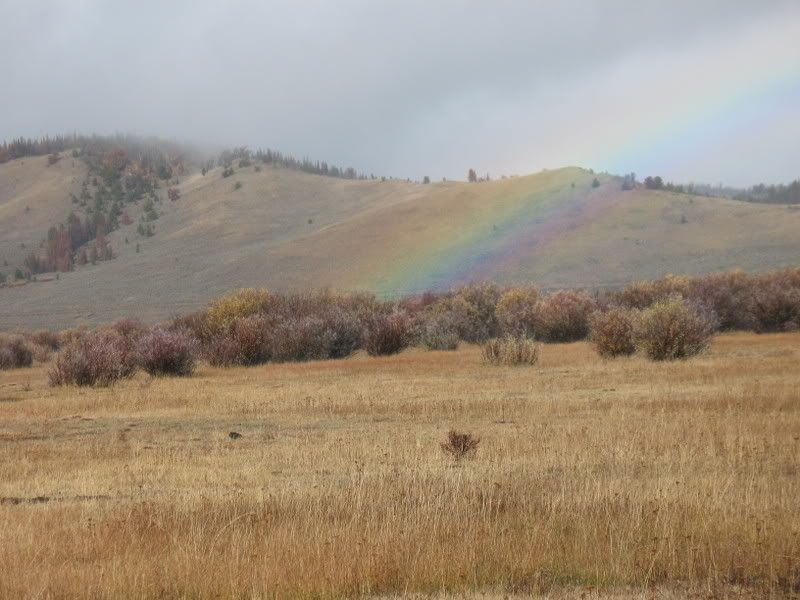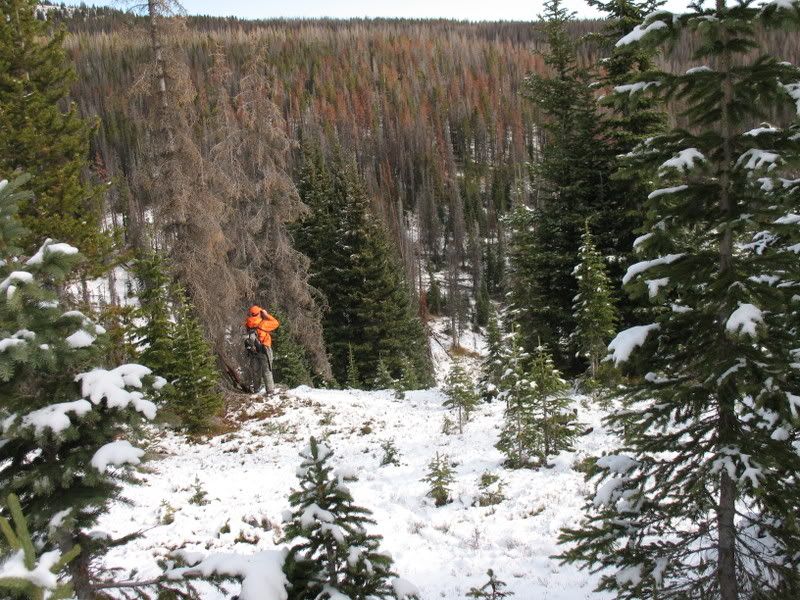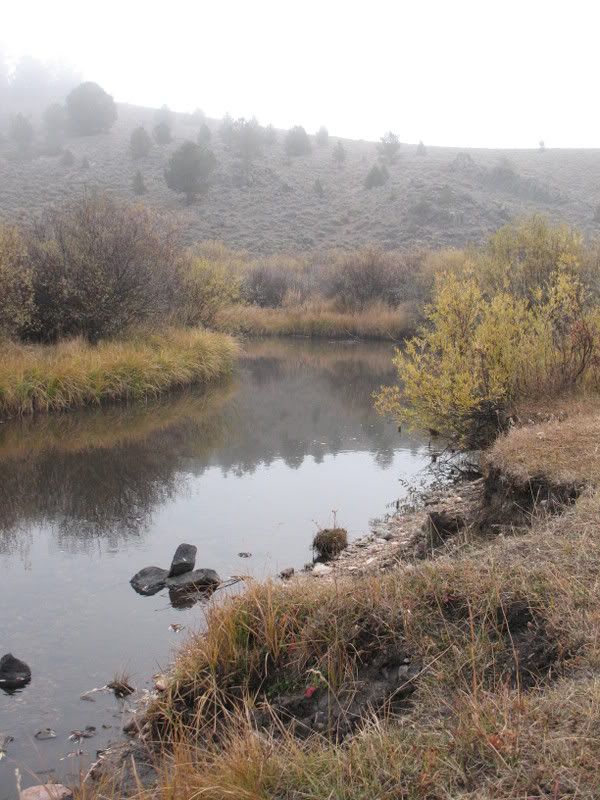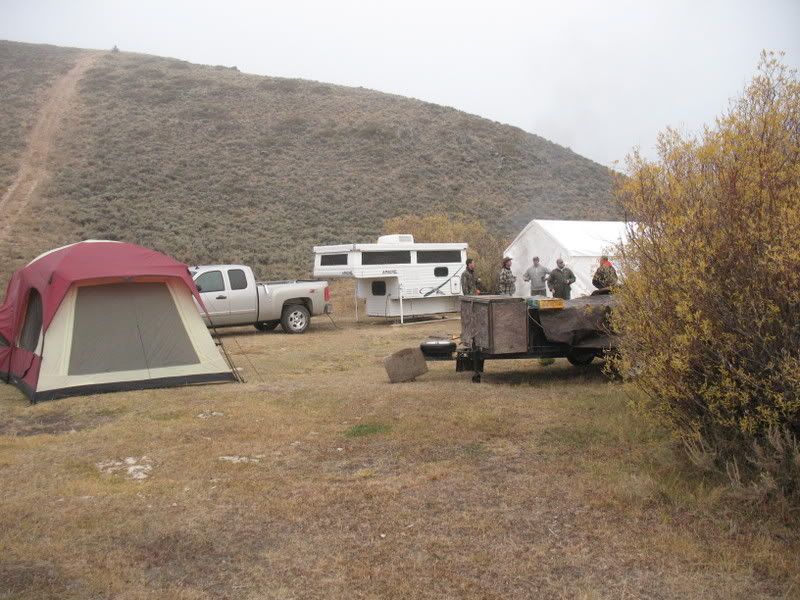 10-15-2008, 02:37 PM
Giant Nontypical
Join Date: Feb 2003
Location:
Posts: 6,471
RE: Just got back from Colorado
---
Sounds like a good time and fun had by all but a few. Unfortunately you will find that kind of attitude on public land and better to ignore and go on then get into a dangerous situation. No deer Elk or any game is worth that. On a side note glad to see your clinging to at least "your guns"
10-15-2008, 02:55 PM
Nontypical Buck
Join Date: Jan 2008
Posts: 1,320
RE: Just got back from Colorado
---
Some great pictures. Too bad about the elk...I have been there and done that. Lost one once and had someone steal one from me. Not much you can do. The upside was that when I had one stolen the DOW officer I reported it toprovided me with an opportunity to get another one, which I did. I don't go this year until Oct 31.

10-15-2008, 09:49 PM
RE: Just got back from Colorado
---
ORIGINAL: madmax83192

nice pictures i cant wait to get out there i hunt in nw colorado as well. Was it pretty crouded where you were hunting?
It wasn't very crowded the first couple of days. As of Tues.,however, the footprints in the snow were apparent that we were not the first to hunt an area. We went 2nd season last year and it was very packed and the elk were hunted very heavily. We did have a fun time and next time I'll be putting in for a bull tag. It was a pretty sad ordeal over my buddy getting his elk "taken" from him. He actually didn't go hunt our last day because he was pretty disappointed. He learned a lesson that you should stick with your hunting partner. It might not have happened if it was two on two talking over the matter.