Clinty Poo Did It Again.
10-23-2007, 08:09 PM
Join Date: Aug 2007
Posts: 115
Clinty Poo Did It Again.
---
Well first I got the bear, then I got my elk and now I got my mule deer. Thats right, Saturday the 20th I scored on this nice heavy 4x4 mulie. He's not real wide, right around 20'', but he's pretty tall at 23''. The mass he carries throughout is amazing.It was an awesome hunt, interesting but awesome. We hiked around for like 5 miles on this ridge and didn't see too much. A 20'' wide whitetail and a spike mule deer. We came down 4 miles away from the other truck on a road and started walking. A guy and his father in law picked us up and was taking us back to the truck. We were riding in the back of the truck and we saw him on the side of the road. The poor guy probably has dents in his truck from us hitting it to get him to stop. I hopped out and loaded FAST, he didn't move, thought he was hid.. The nice Washington mulie was done for
. Kind of weird how you go hike your butt off but end up getting em right next to the road. I guess it's easier to drag them out like that huh.. Here are some pics.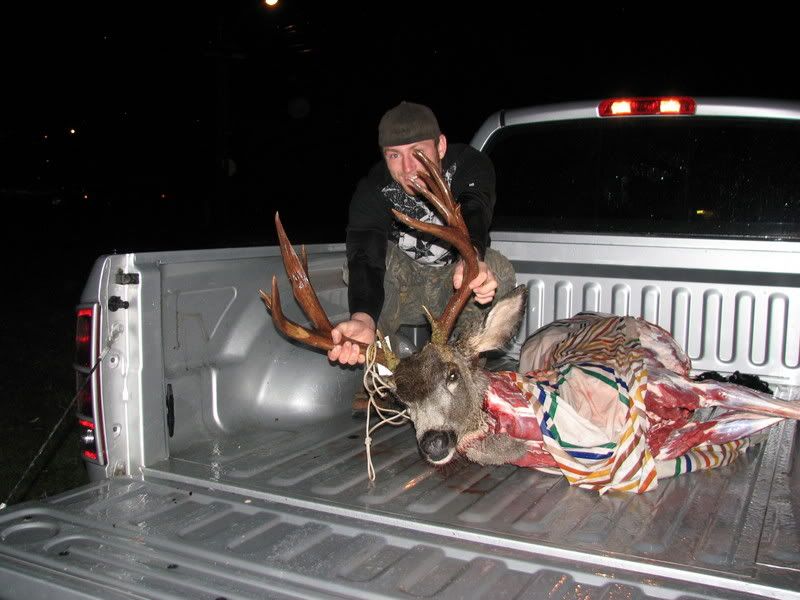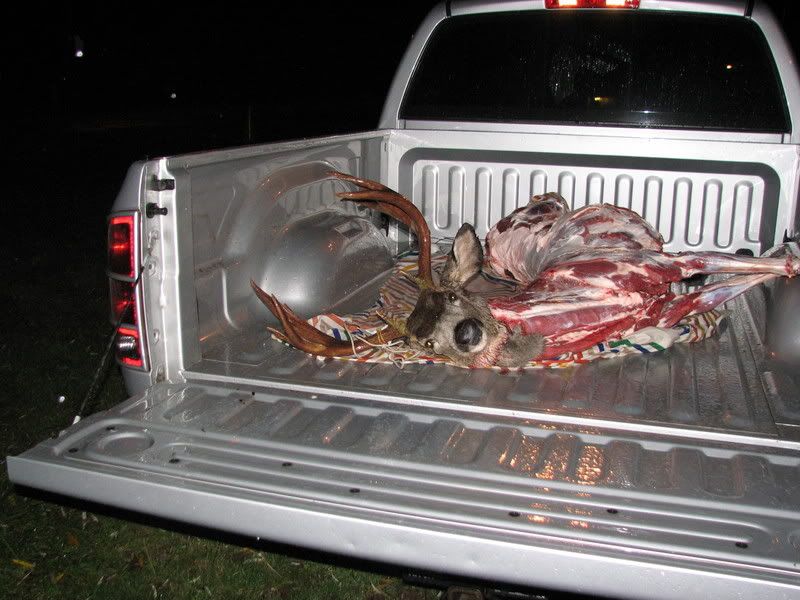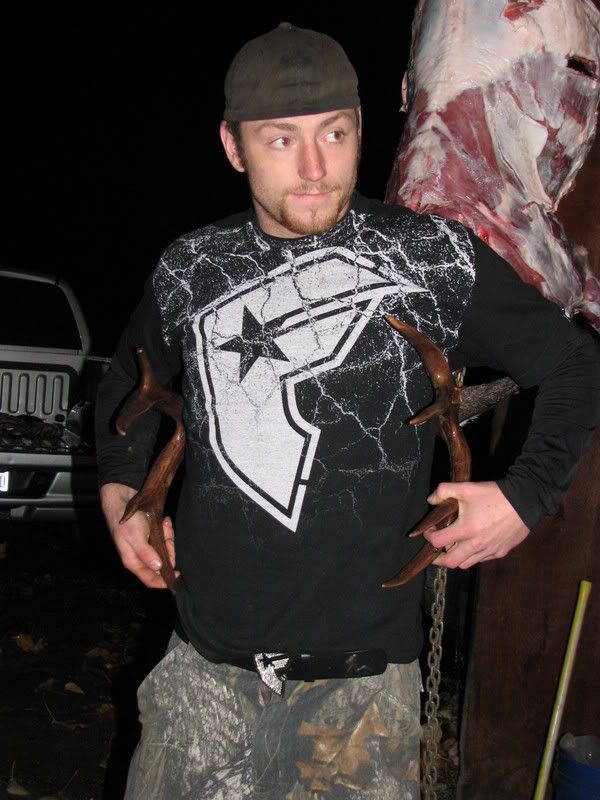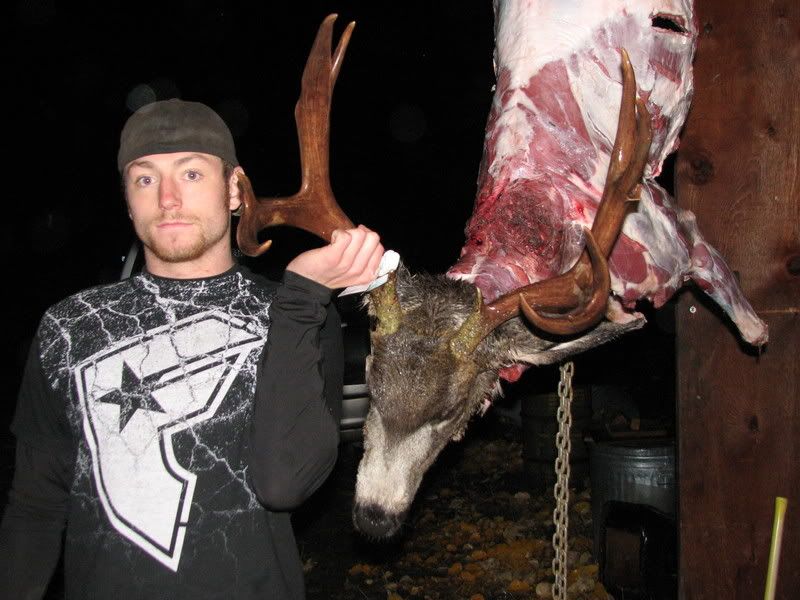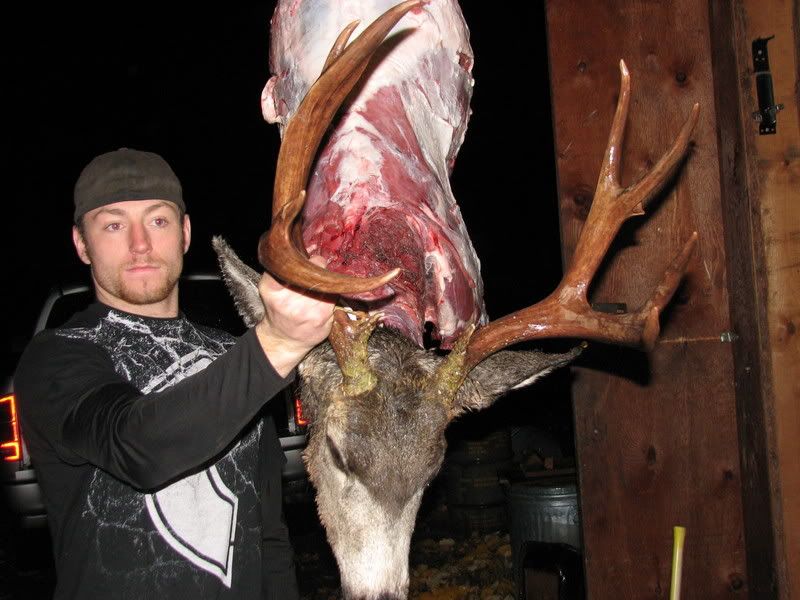 10-23-2007, 09:26 PM
Join Date: Aug 2007
Posts: 115
RE: Clinty Poo Did It Again.
---
The G2 front tine of the fork isn't trying to split, it's just a blade.. Kinda hard to tell in the pics but yea. He's wicked thats for sure.. He's not an open field type of buck, he's from the thick dark woods thats why his antlers are dark. He's rutting so the green on his antlers is from the tree's he's been picking on. I'm so happy with him though..