Like-new, one-piece Octane quiver w/ original packaging, magnetic & foam inserts
06-07-2011, 11:46 AM
Like-new, one-piece Octane quiver w/ original packaging, magnetic & foam inserts
---
VERY little use on this quiver; never used the foam.
Octane's new line of quivers represent the pinnacle of arrow retention technology. Featuring a quiet and reliable quick-detach system, CNC machined aluminum and polymer construction, and magnetic tip retention, this is NOT your average quiver. Boasting features which no other quiver can claim, such as magnetic tip retention and always-parallel arrow position, Octane's quivers are certain to satisfy your need for silence and dependability.
Features:
•Magnetic hood insert to arrows using rare earth magnets rather than foam. Arrows are inserted and removed click-free and without any of the noise associated with foam.
•Also comes with quality engineered closed cell foam, CNC cut to accept all popular broadheads. Allows easy and silent insertion of fixed and expandable broadheads. Pre-cuts extend foam life by preventing unwanted cuts while maintaining broadhead sharpness. The foam contains a corrosion inhibitor with no oil residue or smell, keeping the broadhead blades rust free over time.
•Self-Centering Loading: Strong magnetic force draws the arrow to the exact center position of a dimpled rubber housing and protects the arrow tips and blades.
•No tools and Teflon® connections mean absolute silence. Mounting tension can be adjusted to please tree-stand hunters and stalkers alike.
•More than six inches of vertical and horizontal adjustment make this a quiver for any bow with any length arrow. Adjusts horizontally to balance the bow for increased accuracy and vertically for personal preference and to prevent arrow extension beyond the bow. No more dirt packed nocks.
•A simple press of the thumb removes each arrow from the gripper with absolutely no noise.
•Octane's one-piece quiver is universal and fits all bows with AMO sight holes
•Octane's two-piece quiver fits BowTech®, Diamond®, Hoyt®, Reflex®, Mathews®, PSE® and most other bows with included adapters.
•Hood is Hardwoods Green® HD™.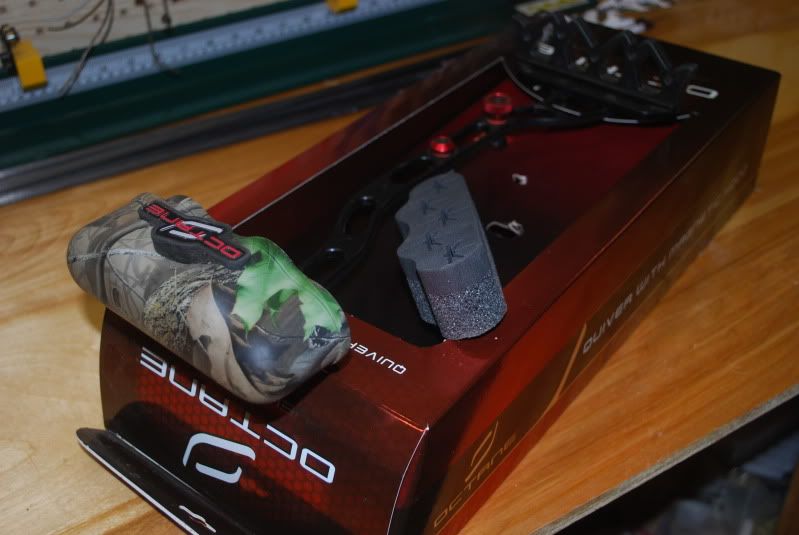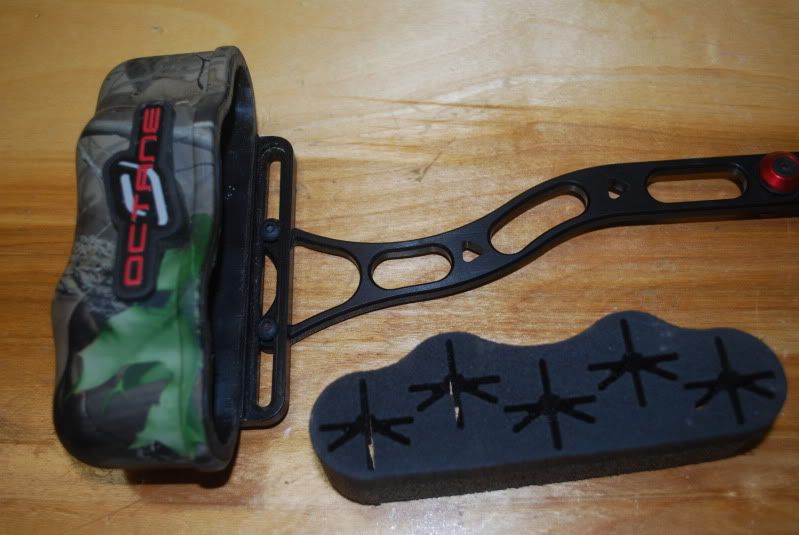 This quiver will cost you at least $119.99 from all retail outlets, PLUS tax and in a lot of cases shipping on top of that... priced for quick sale at $79.99 TYD --
$40 cheaper than new!
Please... no trades or swaps. PM me to establish order of interest.
Thanks for looking,
Greg
Posting Rules
You may not post new threads
You may not post replies
You may not post attachments
You may not edit your posts
---
HTML code is Off
---