** Absolutely MINT 2009 BowTech Captain for sale **
01-30-2010, 07:23 AM
** Absolutely MINT 2009 BowTech Captain for sale **
---
I'm putting my 70-lb., RH 2009 BowTech Captain up for sale... this bow has less than 100 shots through it guaranteed. I slapped on a sight, set center shot with a laser and put a few shots through her just to get a feel in order to help customers and/or dealers answer questions about BowTech's flagship bow for 2009.
This bow is literally IMMACULATE... you won't find a better one hanging in a shop somewhere. For those wondering, this bow is offered EXACTLY the same in 2010 as it was in 2009 -- and it carried a suggested retail of $849 then as it does now. This bow will be shipped to your door in its original box with all original paperwork for $575. Money orders preferred, please... unless you want to add 3% to cover PayPal fees. Not interested in any trades.
The Captain boasts the most popular axle-to-axle platform for hunting bows over the last several years at 34" a-to-a. A forgiving 7" brace height makes this the perfect hunting rig when combined with the Captain's second-generation Center Pivot technology -- yielding what most of the industry concedes as the "most dead-in-the-hand shooting experience ever offered"... The Captain IBOs at 315 - 323... THIS Captain smoked through the chrono before leaving the factory at 325 fps -- AT 29" OF DRAW LENGTH! Add the extra inch of dl to get up to IBO specs, and this well may be one of the fastest Captains ever produced!
Please use HuntingNet.com's PM system to establish order of interest.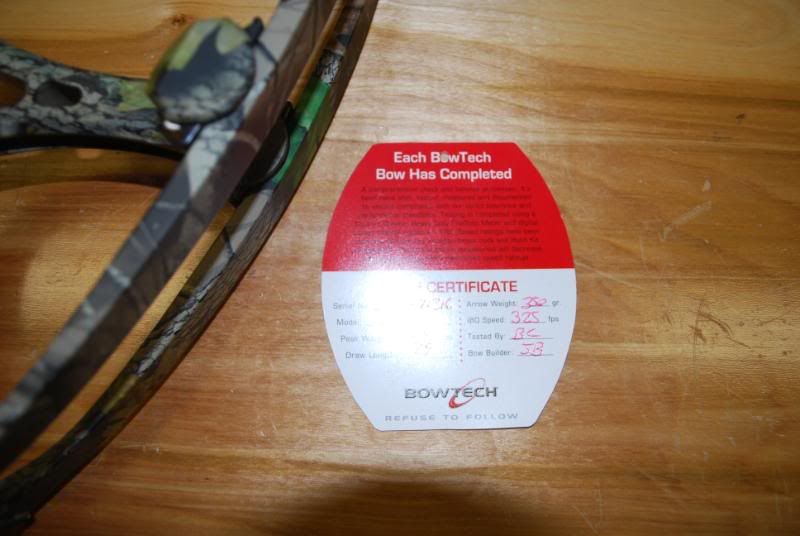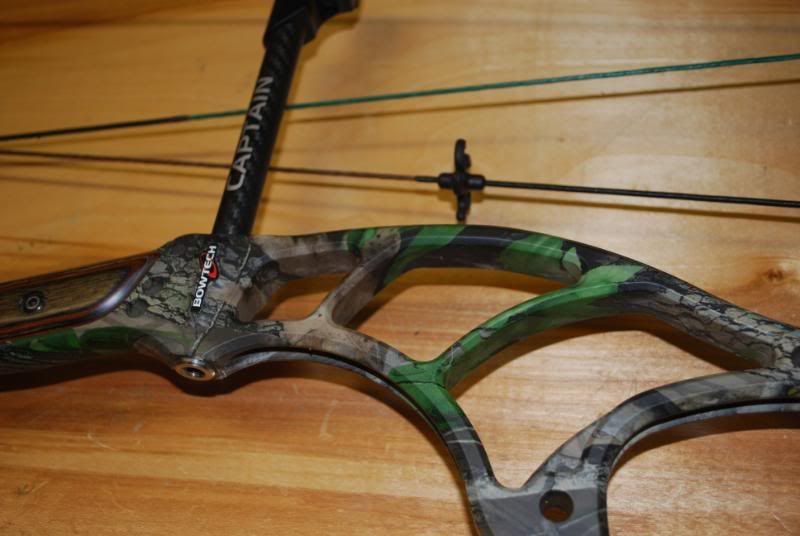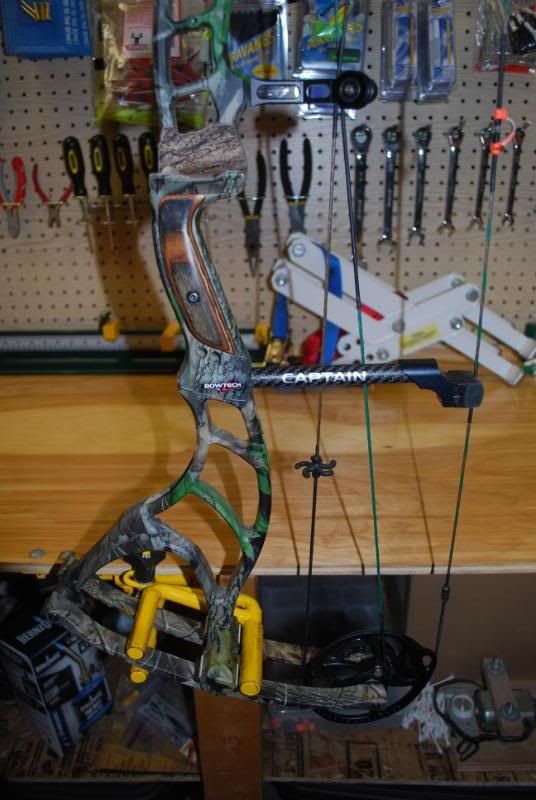 01-30-2010, 01:13 PM
---
Bow is sold pending receipt of payment.
02-01-2010, 12:03 PM
Fork Horn
Join Date: Jan 2010
Location: In the country
Posts: 156
---
Have you got anything with it?
Posting Rules
You may not post new threads
You may not post replies
You may not post attachments
You may not edit your posts
---
HTML code is Off
---