New rifle so I went on a hunt
03-23-2017, 06:25 PM
Nontypical Buck
Join Date: Mar 2008
Posts: 1,177
New rifle so I went on a hunt
---
After a long time away from air guns I was given a Winchester .177 It is a poor excuse for a gun but I have removed a lot of pests from my yard with it. This winter my son talked me into getting back into the Air Gun game. I decided on a Benjamin Trail NP 2. My son has a Benjamin Blue streak. After his sat for a long time the seals were bad. So he rebuilt it and got it going, Then I got mine.
Last weekend I tore into the rock chucks at my house. The first one was hit between the shoulder and the neck. He rolled off the wood pile and then pulled him self into a hole. The next was shot in the Atlas joint between the neck and head it was an instant kill.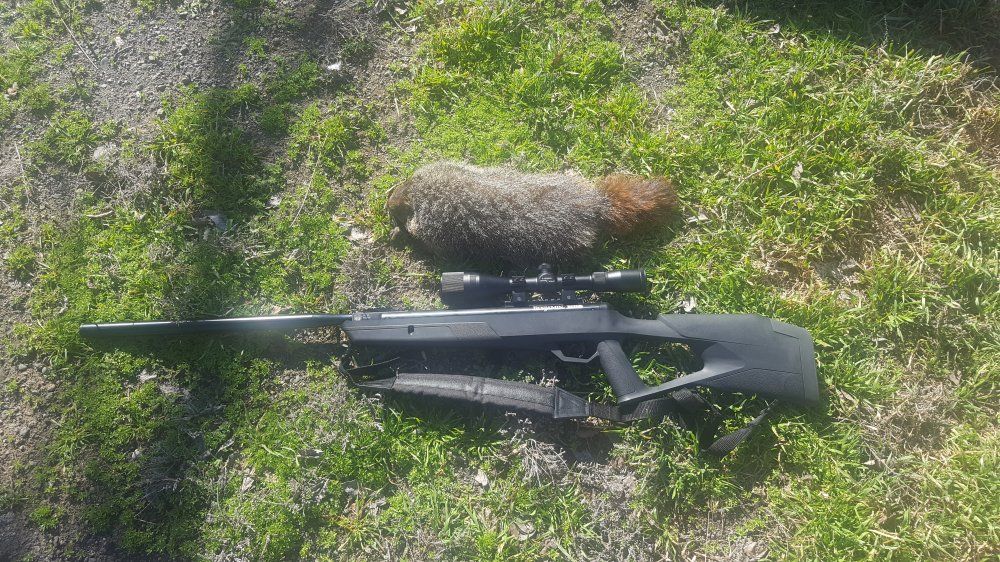 When I got rid of that one I heard a deeper chirp coming from the shed. So I decided I would sneak back over to look for him after a while. WHen I went back he was on top of the wood pile. I again went for the Atlas joint and just missed it but got a piece of the spine. He rolled off the wood and tried to get back to the shed. The second bullet sank in behind the shoulder and he was done. That one was a good sized one.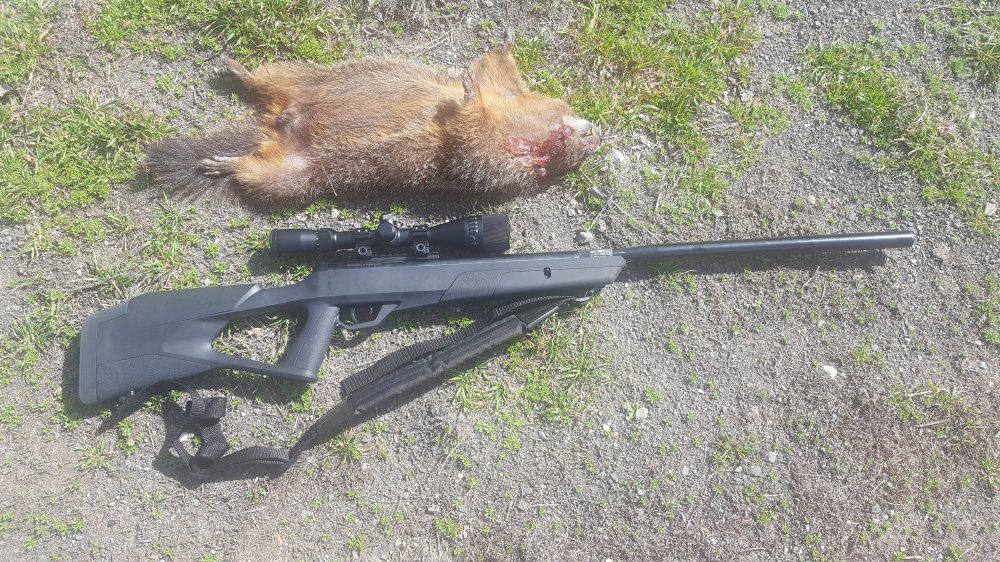 I went back the next day to look for another one and a squirrel hopped out of my tree and went to another. Then he tapped that tree and got to a big evergreen. The shot was close like 10 yards and up in the tree for a steep shot.
I aimed a pinch high and the bullet hit him between the eyes and exited out the atlas joint. That one was an instant kill.
My son was busy about the same time getting rid of the rock chucks on his place. The old Benjamin made two head shots.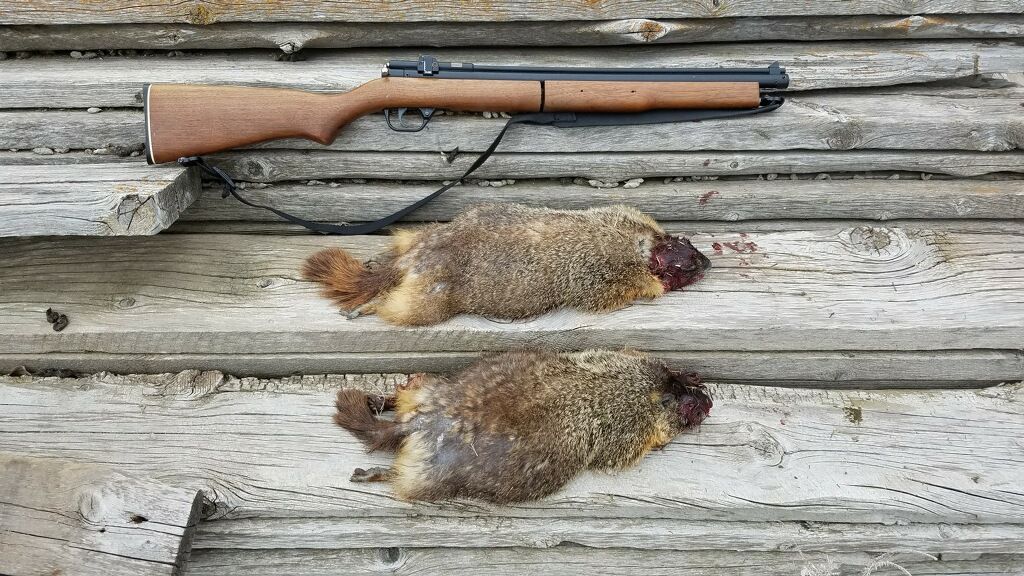 I am really enjoying getting back into shooting these rifles.
03-24-2017, 05:22 AM
---
Pretty cool Ron. I got my dad one of those Benjamins years ago. He loved sitting on the cabin porch and plink with it. Living in PA he couldn't use it for hunting but he did use it on the neighborhood cats to keep them from spraying on the back porch. But then he only gave it 3 pumps. Just enough to get the pellet out and sting them in the butt.
Posting Rules
You may not post new threads
You may not post replies
You may not post attachments
You may not edit your posts
---
HTML code is Off
---