Team 2
10-03-2015, 09:31 AM
---
Saw a nice 10pt on public land yesterday but he never got closer than about 80 yards.
-Jake
10-15-2015, 07:47 AM
---
So I got a cross bow to use this season so as long as I don't have surgery right away, I'll be able to get out and hunt the rut.
10-17-2015, 06:23 AM
---
I'll be out monday morning.
-Jake
10-26-2015, 05:38 AM
10-27-2015, 02:31 PM
---
Checkin in , no bucks seen yet, just does with fawns. Hopefully will be able to get a full weekend of hunting in this coming weekend.
10-31-2015, 09:19 AM
---
Had an awesome morning yesterday, 3 bucks chasing, 2 nice bucks in a 2 min battle with plants and dirt flinging from their antlers.

Passed on a perfect 10 about 19 inches wide, I'll post a video of him in a few. Just didn't have the mass I want.
10-31-2015, 09:44 AM
11-22-2015, 03:03 PM
---
Well, this guy came out 1 day to late for me. Shot him opening night of gun season. Dressed out at 210 pounds!
I was taking a small nap and heard some foot steps down the hill into the food plot I had posted pictures of. He was 30 yards from me so I thought ok my time to get my gun, turn in the stand and get ready. He kept browsing and loving to get some chow. He went 15 yards.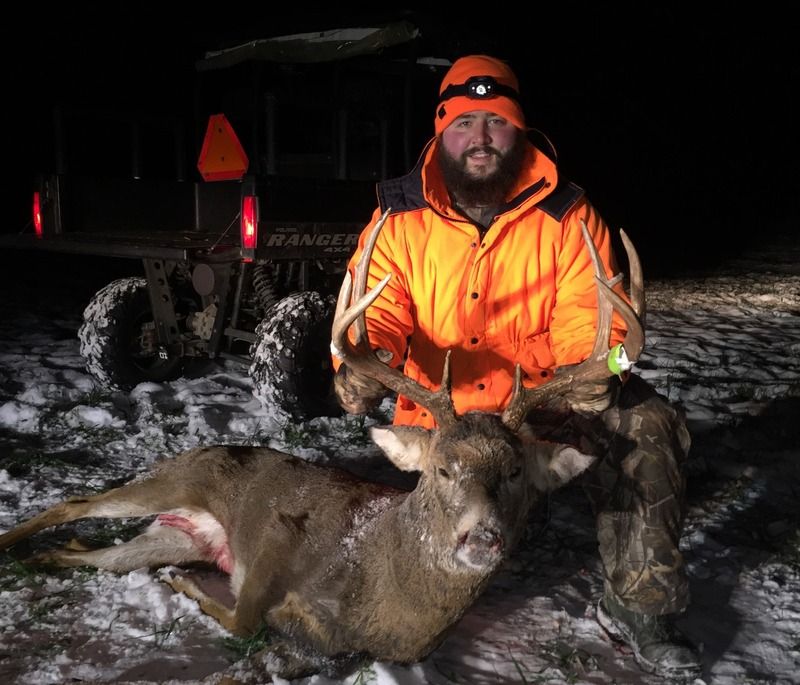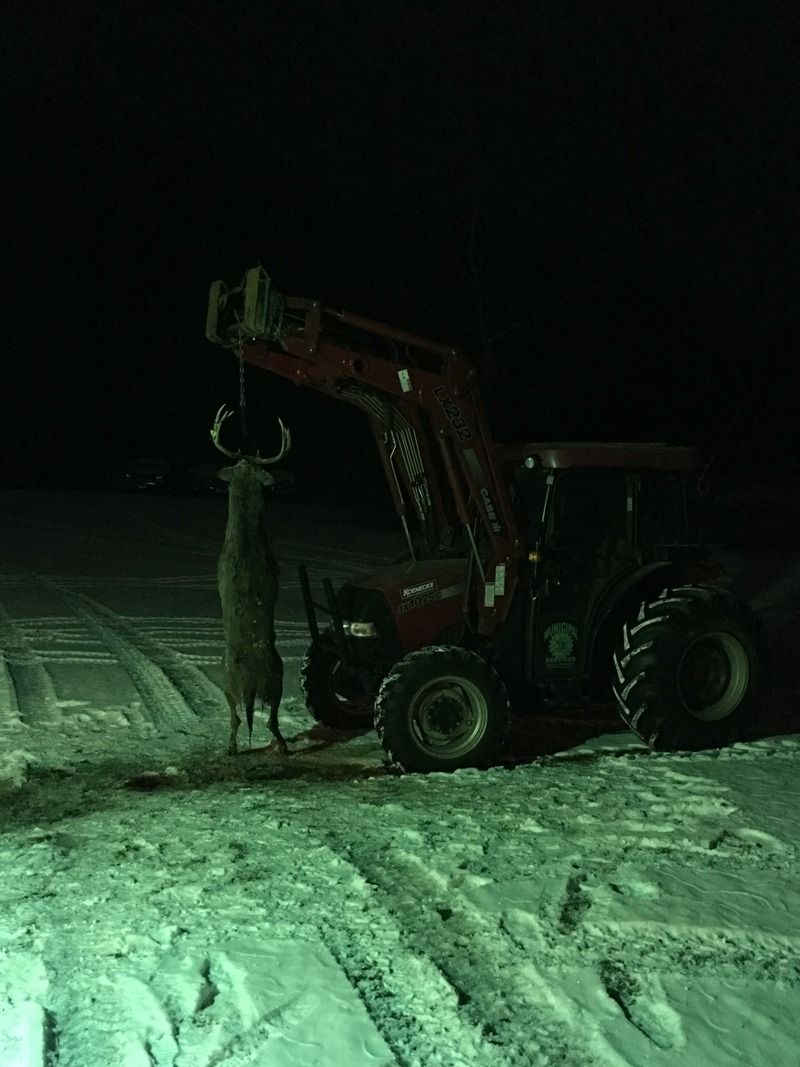 11-28-2015, 03:57 PM
Typical Buck
Join Date: Feb 2003
Location: Missouri
Posts: 610
---
Congratulations Golf Pro! Great buck! I have been out a lot this season on new ground in Missouri and spent 10 days hunting in Iowa. i have yet to see a nice buck that i was willing to put my tag on. I will be heading out in the morning to see if i can find a good one here in MO. I hope everyone else is having some luck and enjoying the outdoors.
12-14-2015, 09:49 PM
---
Well, there is about 1 more full day I could hunt this year. Just checked my cams and over the last 2 weeks I haven't gotten any shooters on cam on the land. Only food in the area is on my property and there's still plenty of soy beans, turnips, winter rye and oats(still really green). Gotta find that big boy that made it through and hope he finds the food and hangs out.

Lots of Big coyotes on cam though so for sure gonna have to try and get rid of some of them.
Posting Rules
You may not post new threads
You may not post replies
You may not post attachments
You may not edit your posts
---
HTML code is Off
---