2012 Contest Scoring Thread (Contest to Close June 9
03-06-2012, 09:58 AM
2012 Contest Scoring Thread (Contest to Close June 9
---
This is the 2012 contest scoring thread.
This thread is for Captains (or designee) to post their Teams kills and scores. This does not require the pics being posted, as we check the team threads when there is a score posted. If youd like to post a pic, thats ok as well.
We will not accept any score that is posted unless the captain (or designee) has posted it.
Also captains put the species of bird down as well...
CORRECT WAY TO REPORT
TEAM # (SUCH AS TEAM 1 SPURMINATORS)
TEAM MEMBER (SUCH AS SUPERSTRUTTER)
BIRDS SCORE
SPECIES
so...
Team 3
JW
57.5
Eastern
I do keep track of specie.
Thanks
JW
---
Last edited by JW; 05-29-2012 at

06:14 PM

.
03-08-2012, 06:46 PM
---
JoeA Team 3

Your score is 11 + 7.5 + 8.75 + 16 = 43.25
03-11-2012, 06:39 PM
---
Here is Larswildus turkey.
Score will be comming soon.
jrbsr
Total score. 11.5+20+19.375+8.75+10.626+0=70.251
AM
Team 7 Lucky 7's
Larswildu
70.251
Ocellated

It all started last year March 19th 2011 for a Single Season Royal Slam and actually ended March 7th 2012 with a World Slam in less then a year what a roller coaster ride it was.
Even though I did not accomplish getting an Ocellated with a bow I ended up with a truly one of a kind 4 SPURRED
Ocellated
. Any bird would have been a trophy in my books but I was blessed with a magnificent bird.
2-SPURS ON EACH LEG 4-SPURS TOTAL LEFT SPUR 1 15/16" SECOND LEFT SPUR 1 1/16TH RIGHT SPUR 2" SECOND RIGHT SPUR 14/16".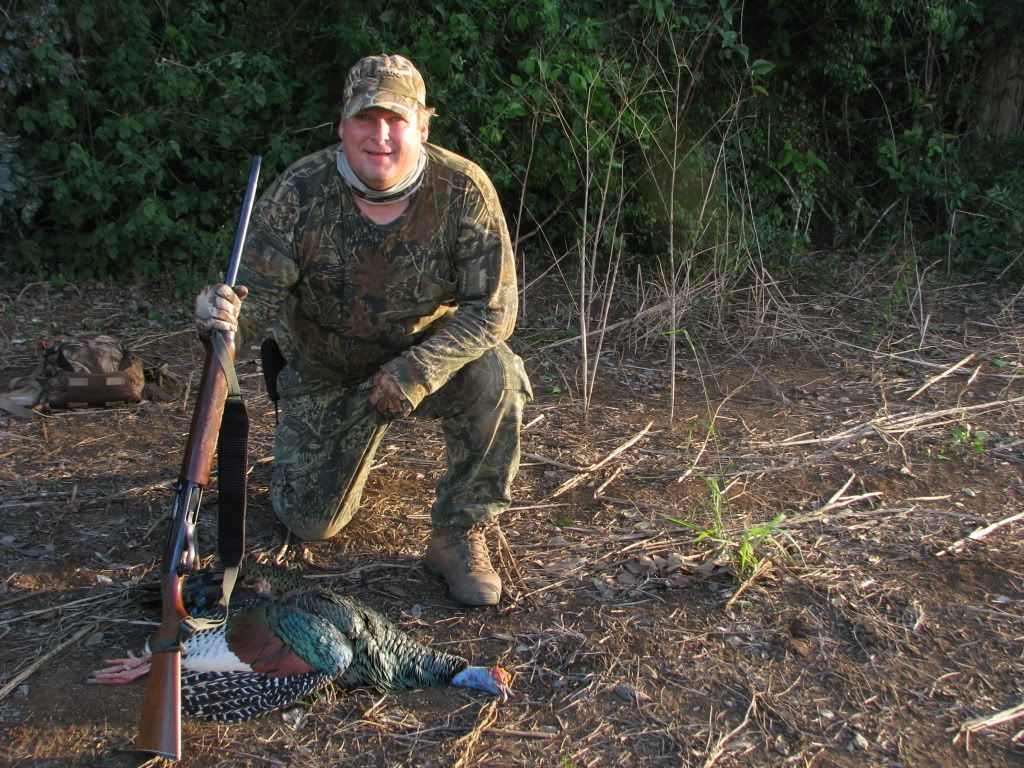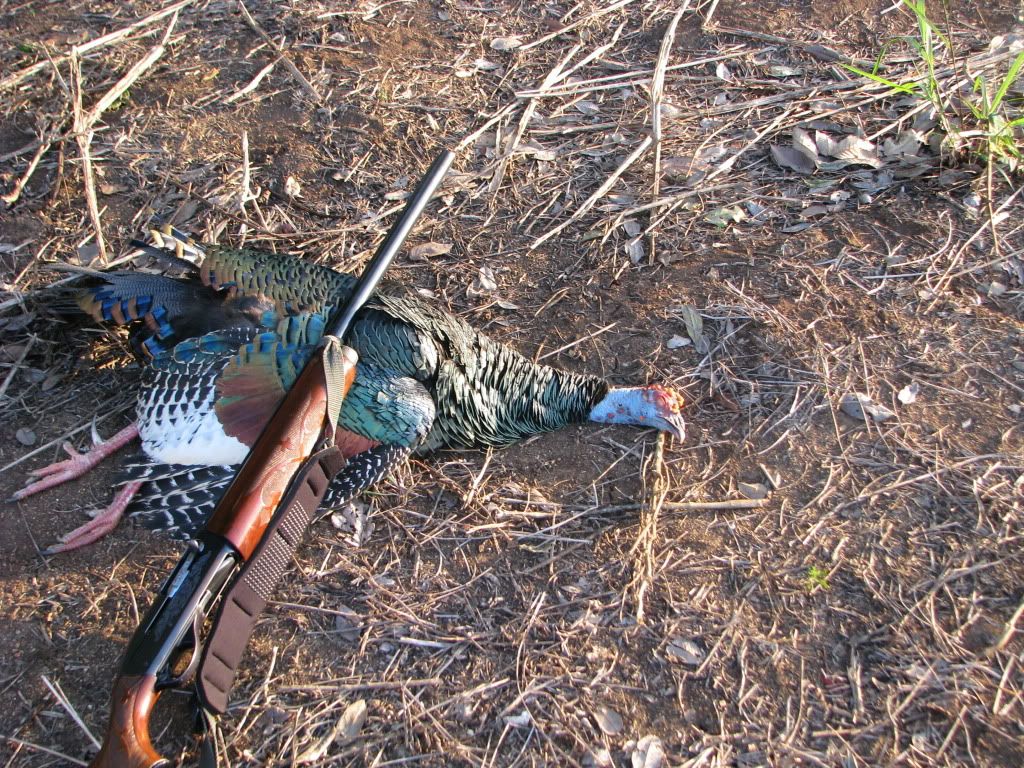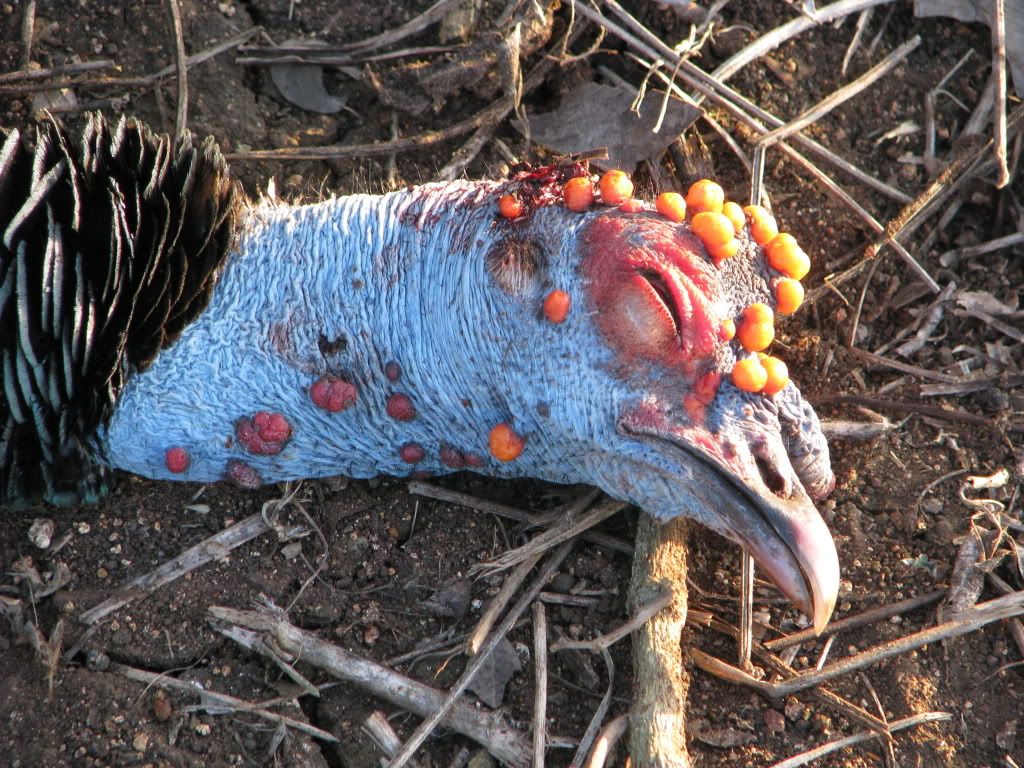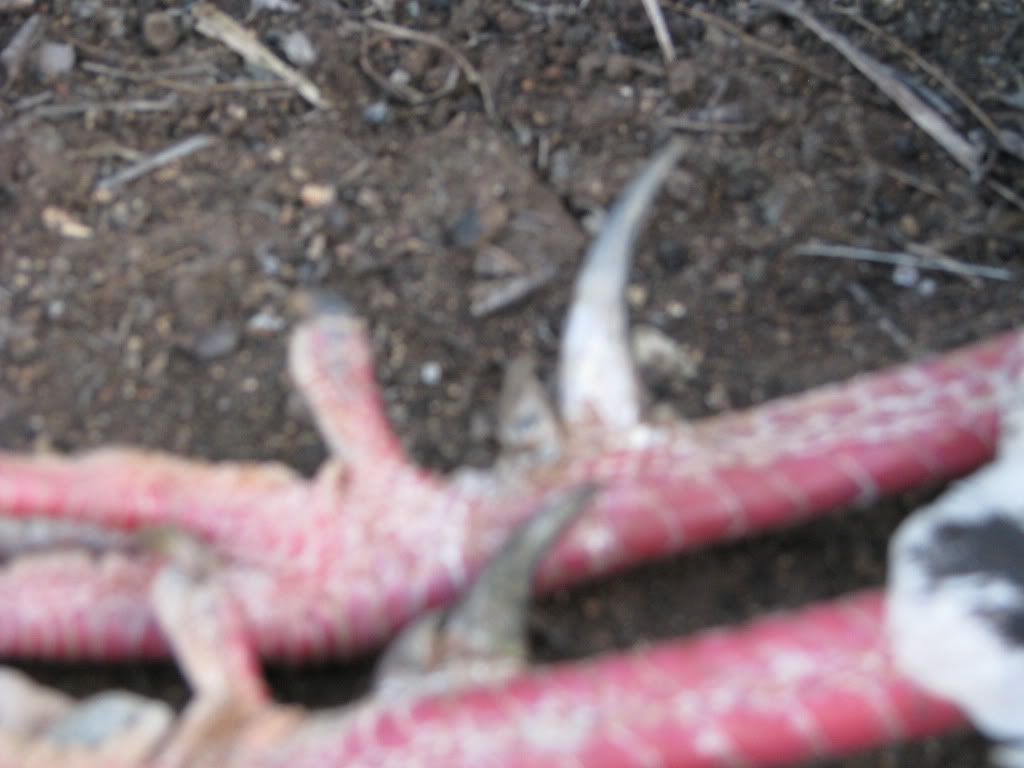 ---
Last edited by jrbsr; 04-25-2012 at

05:55 PM

.
03-16-2012, 01:47 PM
---
Team 4 Beard Bandits
Hunter EFH
18lbs
0 spurs
9 7/8 in beard
Your score is 18 + 0 + 0 + 19.75 = 37.75
03-19-2012, 02:01 PM
---
Team 9 Bearded Nation jjones score is 17.125 + 8.75 + 8.75 + 18.875 = 53.5
Eastern
Treebeard
AM
---
Last edited by Treebeard; 03-22-2012 at

07:04 PM

. Reason: Species
03-24-2012, 02:40 PM
---
Team 1 SPURminators
Hunter - superstrutter
Species - Eastern
Weight - 19 lbs. 10 oz.
Beard - 10"
Right spur - .8750"
Left spur - 1"
Score - 58.375

19.625 + 8.75 + 10 + 20 = 58.375

picture on team thread
03-25-2012, 04:48 AM
---
Team 9 Bearded Nation
jjones new score is 22.5 + 11.25 + 11.25 + 19 = 64 Eastern
Treebeard
03-25-2012, 06:51 PM
---
Team 1 SPURminators
Hunter - QuacksnRacks
Species - Eastern
Weight - 21 pounds
Beard - 11"
Spur - 1 1/8"
Spur - .9375"
Score - 63.625

21 + 11.25 + 9.375 + 22 = 63.625
03-27-2012, 08:30 AM
---
Team 4 Beard Bandits
Arrowmaster
Osceola
18lbs
1 1/4 in spur L
1 5/16 in spur R
9 3/4 in beard
Your score is 18 + 12.5 + 13.125 + 19.5 = 63.125
03-27-2012, 08:53 AM
---
Team 4 Beard Bandits
DTC Jr.
Rio
18 lbs
7/8 in spur
7/8 in spur
8 in beard
Your score is 18 + 8.75 + 8.75 + 16 = 51.5