Offical Team 5 "COLD STEEL KILLERS"
11-10-2010, 12:56 PM
---
Been pretty quiet around here...my muzzleloader season just opened up this past weekend. Haven't had a big boy come around just yet, but hopefully that will change soon. I will still be bowhunting some city limit property a good bit as well, but will be out with the boomsticks a good bit too. Good luck, all!
11-21-2010, 04:50 AM
---
NY gun season started this weekend... couldn't get out... had to take care of the buck I shot Friday afternoon on the last day of NY bow... taped him up at 127 ish.. But will only count towards the archery contests. MA gun starts Monday after Thanksgiving... i'll do my best team.
main frame 8 with a 2" kicker off of right base. dressed out 172lb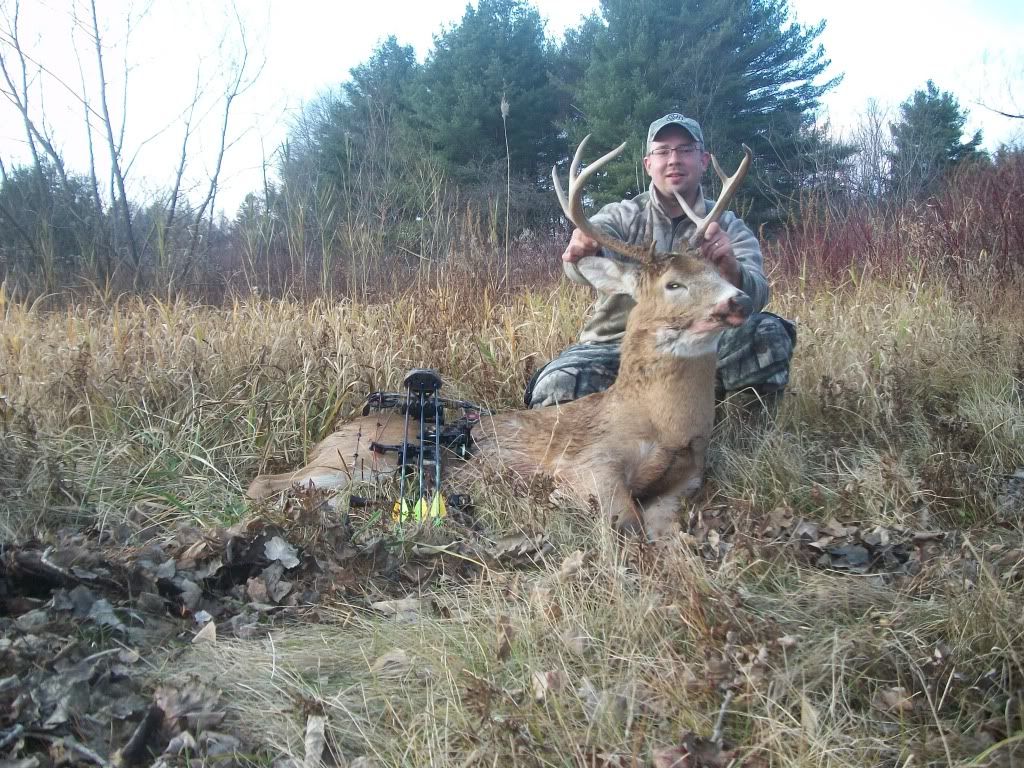 11-30-2010, 06:03 AM
---
Massachusetts Shotgun season opened up yesterday... I shot this big 6 at 11 am in the middle of nowhere yesterday... haven't taped him out yet... won't score well, but nice public land buck.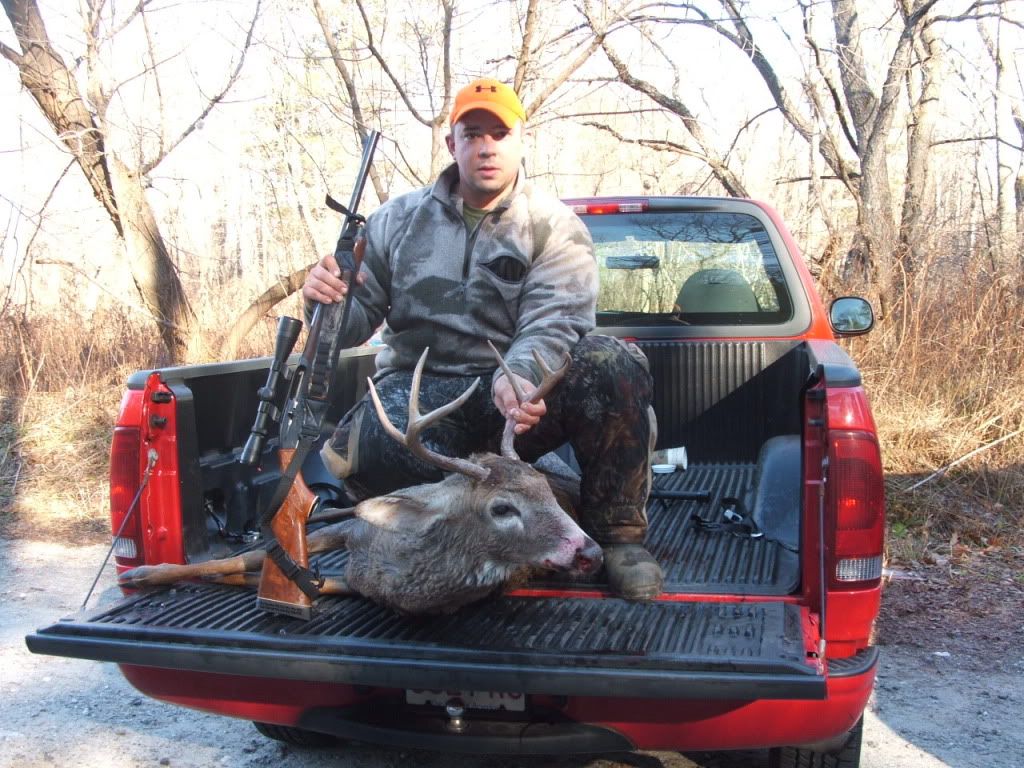 12-08-2010, 06:37 AM
Spike
Join Date: Aug 2010
Location: Southern Maine
Posts: 20
---
Well guys, sorry to say the Maine season is over... I got tag soup. I only saw one small spike at 90-100 yards so just wasn't worth it. No one in my family got one, and sadly I had 32 sits on stand before I pulled out the old tag recipe book for tag soup.
sorry all!
12-20-2010, 06:23 AM
---
Anyone having any luck? Yesterday was my first day out since I shot the 6 pointer opening day due to a crazy work schedule..> I hope to get out for a few afternoons this week before season ends... i found a spot where the deer seem to be coming through before feeding at night.. with a little luck a doe will come in before dark!