Official Team Death From Above Thread (4)
08-26-2009, 03:17 AM
---
PutnamHonigford and ManofTheFall, take and right click on the avatar under the names , then save picture as... once save go to your your user cp and change your avatar
08-26-2009, 03:19 AM
08-26-2009, 05:20 AM
08-26-2009, 05:30 AM
---
Anybody have any pics from past season's they would like to share. Here is last years entry for the contest.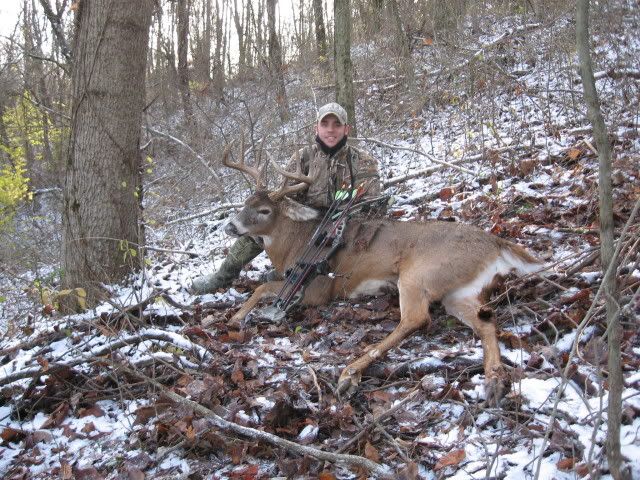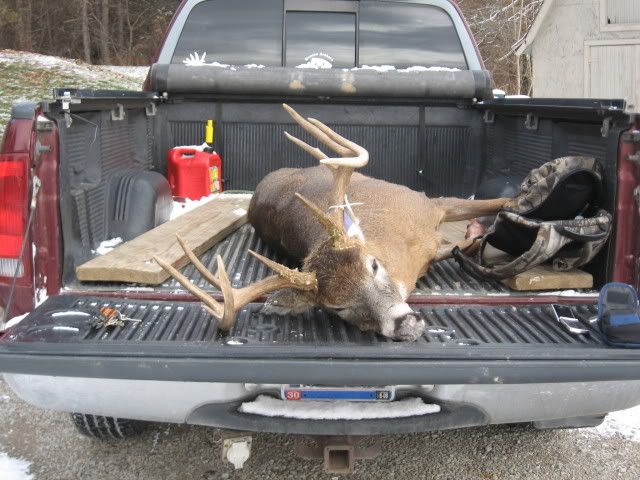 A doe I shot in early October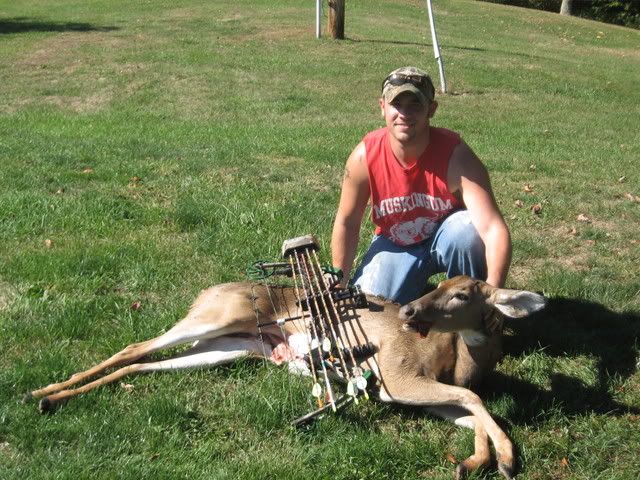 08-26-2009, 05:40 AM
---
Sweet, I've got the avatar.
08-26-2009, 05:58 AM
---
Well last year was a big bust for me, all I got was a small he/she deer lol...this year im hoping things turn around. We have some pretty nice does running around and a couple nice bucks. Cant seem to get any but 1 on cam and thats just his rack. They always seem to be one step ahead of me. In 06 i shot a really nice 8 dressed out at 240lbs. Not sure if I want to ever shoot a deer of that caliber again......lol...
My mature bucks seem to come in streaks with 2-3 years in between..
Heres my 06 Archery buck and my 02 Gun buck wich I put oin the wall. Also a pic of my 02 buck with my father iin laws 2 8 pointers as well. All 3 deer were taken off our property so theres a ton of pride there knowing we raised some nice deer. My 02 8 is the one in the middle.
---
Last edited by wis_bow_huntr; 08-26-2009 at

06:08 AM

.
08-26-2009, 02:10 PM
---
Both great bucks guys, I didn't even shoot a deer last year, never had the chance. I either saw them and didn't get a shot or was in the wrong stand at the wrong time.
08-26-2009, 02:17 PM
Kentucky Deer Hunting
---
Fieldjunky.com
checking in from Pewee Valley, KY. Were ready for some trophy whitetail in our area. Good luck everyone.
08-26-2009, 03:53 PM
---
Ok i finally got the avatar...i had to do alittlework to make let me set it...but we got it. Congradulations on the nice bucks boys lets hope we can bring some of them in again this year. Im sorry but i wont be able to be checking in as much as i have been, and be able to to post on our thred as much as you guys right now because of school. Unfortunatly it started yesterday, but i will try and get on here a few times anight if i can. But Cross Country season is in full swing, and we have a chance to go to state this year. So that will also interfear. Sorry guys! ill check in as much as i can.

Ryan
08-26-2009, 06:37 PM
---
My 08 buck he wasnt the brute I was after but my sopt had gotten shut down on me for a month due to logging the land owner didn't want me in there while they were logging it. i went to a brand new spot never been there before scouted found a spot hung a stand and killed this buck within 45 minutes so I was happy with it.