Official Team The Total Rackage Thread (23)
08-25-2009, 12:17 PM
---
The Crimson Trail is catchy...real catchy. Doesn't hurt that I'm a Bama fan! Strutstopper, you want to beam us up?
08-25-2009, 06:14 PM
---
08-25-2009, 08:35 PM
---
hmmm... im gonna go with Team Total Rackage, but whatever you guys like is fine with me.
08-25-2009, 09:03 PM
08-25-2009, 09:07 PM
---
My vote is for Total Rackage... Kind of catchy and I think Ristrutstopper would make a great TC
08-25-2009, 09:20 PM
---
I would say either Crimson Trail or The Total Rackage...and I would vote strut as TC.
08-26-2009, 05:10 AM
---
Does not matter to me one way or another. I am good with anything.

-john
08-26-2009, 07:27 AM
---
Total Rackage sounds good to me!
08-26-2009, 09:57 AM
---
Well I finally have a minute or two here at work to post so here is a little about me. Married 22 years, 3 daughters and 1 granddaughter. Hunted most of my life. I currently have a lease in the Texas Hill Country. Not the biggest deer in the world but there plentiful. This will be my 4 year in the contest. The first year the team that I was on won the contest. We did not repeat but I think finished in the top 5 or so. Last year my new team did not win but last I checked we were 4th or so. Not sure exactly where he finished. I have been lucky to kill a deer for all of the contest. Here are a few TC pics of possible targets from one of the protein feeders.
-john
The 9 point on the left is an old, old deer way past his prime. I have some of his old antlers.
This is also an old, old deer. A buddy of mine has hunted him hard the last 3 years. He is really starting to go down hill.
I would take either of these older deer.
I do not have a good pic of this deer but think he might also work.
The rest of these are just random pics. Some of the deer are repeats.
08-26-2009, 10:05 AM
---
Here are some of the deer that I have been lucky enough to take.
-john
Last year 9 point with a kicker.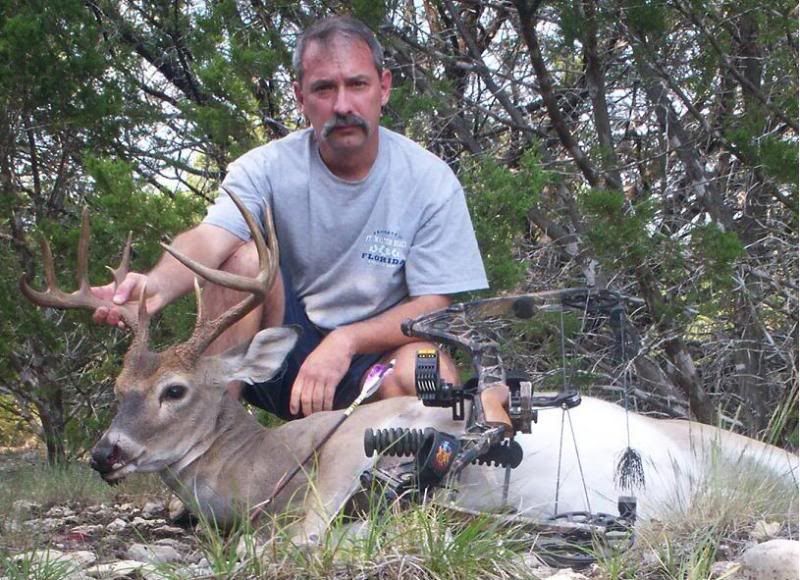 Year before 8 point.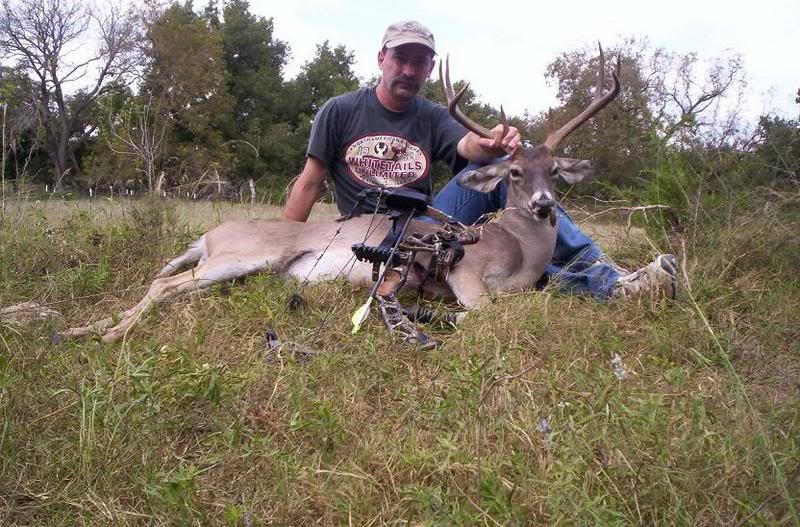 One from '05
Another of him