Official Team Scentless Assasins Thread ( 32 )
08-18-2009, 08:34 PM
Nontypical Buck
Join Date: Feb 2003
Location: ND
Posts: 1,627
Official Team Scentless Assasins Thread ( 32 )
---
Official Team 32

165 TJF
21 Rickmur
341 Bowman4440
331 JonnyNov
198 RTA47
261 mcraddock
307 JeramyK
94 mossberghunter93
197 8mm
152 rabbitman
---
Last edited by Rob/PA Bowyer; 09-15-2009 at

07:48 PM

.
08-18-2009, 08:43 PM
Nontypical Buck
Join Date: Feb 2003
Location: ND
Posts: 1,627
---
Hey guys. I am looking forward to see how our team does this year and getting to know you guys. I posted a check in post above this one... give a holler to check in. Also would be nice to know what state you are from and a little about yourself.

Name is Tim. I am 46. I have lived and bowhunted in ND my whole life. Married with 3 kids. I work on a fairly large farm.

Tim
08-19-2009, 06:54 AM
---
Ok guys RTA47 checking in from GA.
I am 44yrs old I have two kids one daughter 19 in collage. And a son that is 14 still in school.
And a wonderfull wife.
I have also hunted most all my life. Started strickly bowhunting when i was 16 and never looked back.
Look foward to being part of this team and getting to know you guys a little better.
With any luck i hope to Put some points on the board for us.
My real name is terry
08-19-2009, 07:54 AM
---
Hey yall im jake i am 15 will be sixteen by the season opener and i hunt in ohio this will be my fifth year hunting and im homeschooled so i get out of school earlier so i can hunt almost every night and i hope i can contribute big time too our team and knock those dark ponies off there high horses here are a few pics too get ya pumped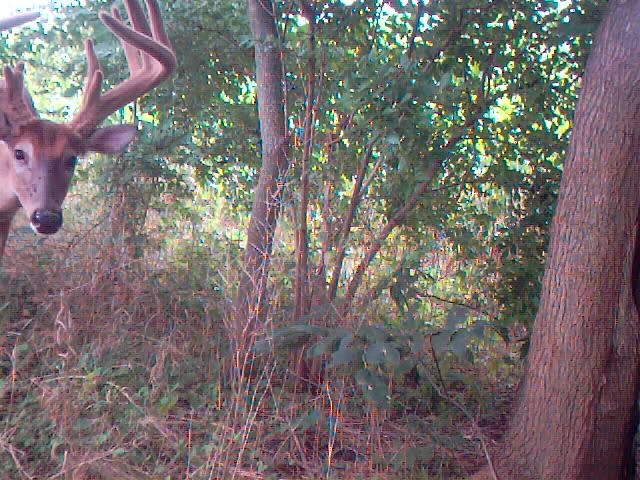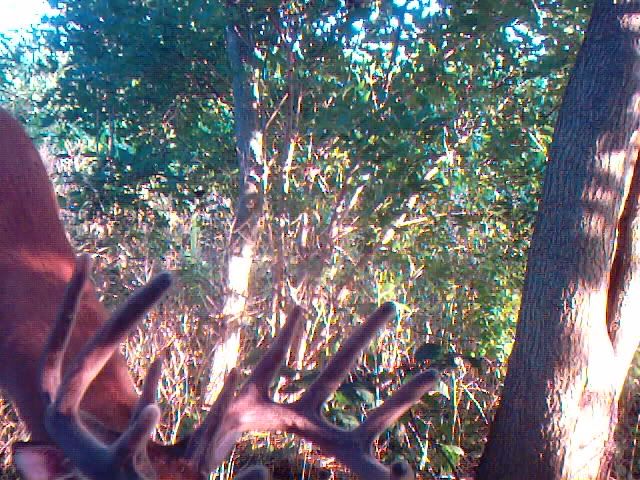 08-19-2009, 11:41 AM
---
Hey guys, my name is Jon and i hunt in upstate NY primarily and some in the northeastern part of the state. Im 27 y/o and i have 1 daughter and 2 step children. Really looking forward to this hunting season and putting some points on the bored for us. Goin up to camp to check my game cam this weekend, so i'll be sure to post some pics of whats out there in NY.
08-19-2009, 05:03 PM
---
Checking in. 59 years of age with 30 years of bowhunting. Only hunt with a bow during all seasons in De and Md. Took 5 deer last year, 3 bucks and 2 does. Last years bucks:
And my do it yourself Euro mount of the above.
The 3rd buck from last year was a smaller one that came by me with a crossbow bolt sticking out of it's back so I spent a buck tag that I wouldn't normally do to put it down.
08-19-2009, 05:27 PM
---
Fantastic year Rickmur. Good luck again this year.

Nice.
08-19-2009, 07:01 PM
---
jim from wisconsin here. 44 yrs. old and i live for bowhunting season. good luck to all this year. i have 24 more days to wait.
08-19-2009, 09:52 PM
Nontypical Buck
Join Date: Feb 2003
Location: ND
Posts: 1,627
---
Jake
Great looking bucks !! Best of luck hunting them.
Rick
Congrats on a great year last year !!
No buck pictures from me from last year. I shot under a real nice one and had oppertunities at two other bucks but couldn't get a shot.
This fall is looking promising as my son ( Tyler ) and I have scouted up a couple good ones and have trail cams of two other nice bucks...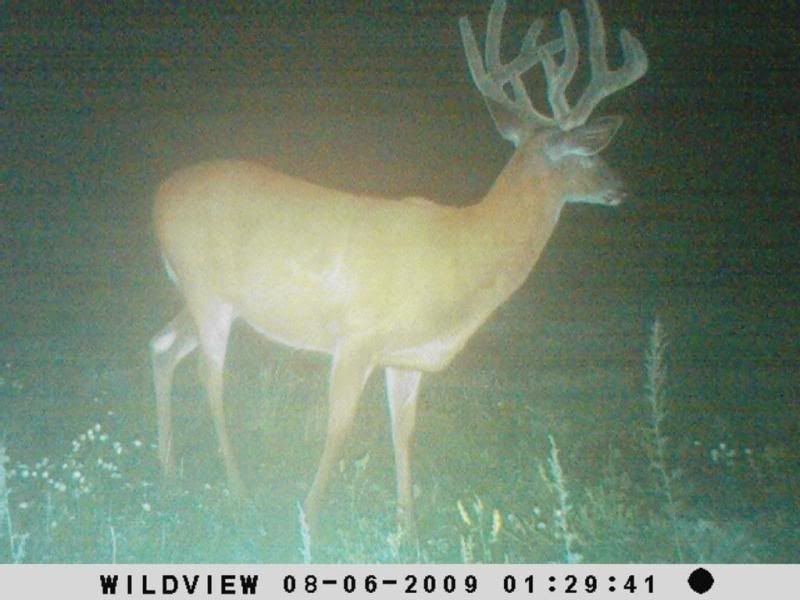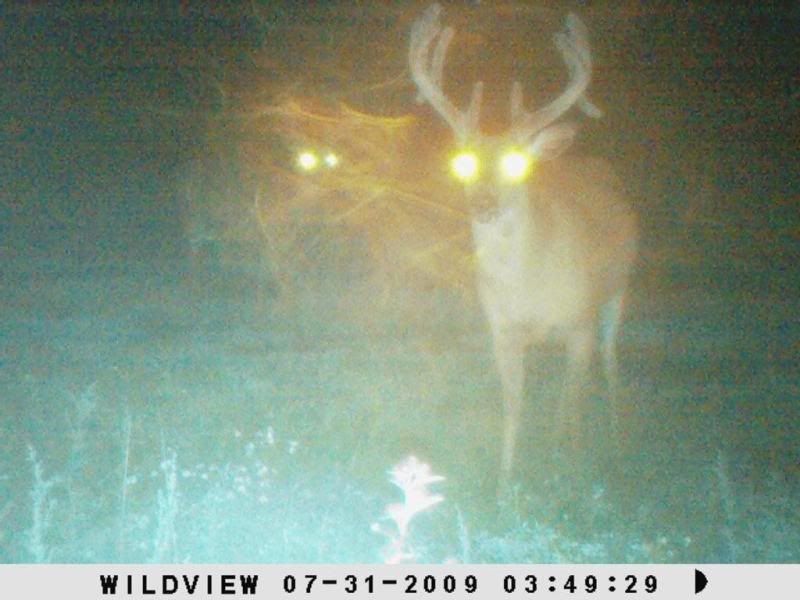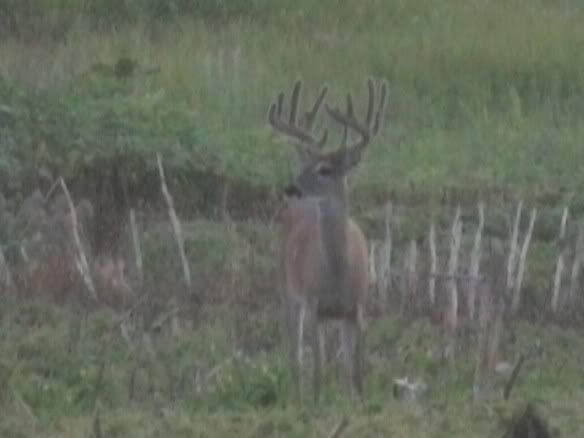 We were out tonight scouting and got another look at this buck pictured below. He is a tank and for only being a main frame 4 is going to gross in the 150s . We got quite a bit of history with him including 2 and a half sets of sheds over the last 3 years. Tyler will be hunting him though.
08-20-2009, 01:50 AM
---
Good gosh TFG, hope you put one of those brutes down this year.