Official Team BowBums Thread (2)
08-27-2009, 10:14 AM
---
Another vote for BowBums. As for scouting, I've got my camera out and plan on checking it this weekend. Hopefully I'll have some pics to post.
08-27-2009, 01:32 PM
---
Here's a few trailcams that'll get ya going!
08-27-2009, 05:21 PM
Typical Buck
Join Date: Dec 2005
Location: Southwest PA
Posts: 816
---
Well guys I nearly had a horrible occurence this past weekend. I had recently gotten the serving on my buss cable restrung when I noticed it had come loose. I also had gotten some new silencers put on, so when I came home, I wanted to give them a try.
I fired six shots out of the bow and was impressed by how much quieter it was. But after the seventh shot, I looked down to check the cerving around the cable.
I couldn't believe it. Two threads from the cable had broken. I feel pretty lucky that I noticed it when I did and it didn't snap on me. That could have been catastrophic.
I took it back it the next day to have a new buss cable put on it. I should be getting a call this weekend or early next week to go pick it up. I guess i'm also lucky that this didn't happen the day before the opener.

Bob, those are some nice bucks! I would assume those are from illinois? I know PA has some big deer, but that one in the first picture is monstrous!
---
Last edited by BowHunter46; 08-27-2009 at

05:25 PM

.
08-27-2009, 08:07 PM
---
A new spot in Ohio that i got invited to hunt on.
Cute little fellows.
Yes , there are bigger ones there also.
More pics to come.
08-28-2009, 03:52 AM
---
Yep! Those are all Illinois. Actually they're all the same trailcam!

That sparse vegetation around them was a soybean plot!

(We replanted in mid August)
---
Last edited by BTBowhunter; 08-28-2009 at

03:55 AM

.
08-29-2009, 05:07 AM
---
I haven't been able to do much as far as scouting is concerned either. I hunt just outside the city of Winnipeg and share the land with a friend. He has gone out and sat in the evenings a few times and seen some nice deer. Including 2 that will go over 150. I'm excited to say the least. Crops are good for my location this yr too. I have beans in the land I'm on and corn in the field across from me. Another spot I go has wheat so it will be an early season spot.
Opening day for me is this coming monday..... BUT I won't be able to go out. I'm in moving phase right now. I'll try and get out whenI can but won't make anyt promises. I have the first week of november off to sit in stand during the pre rut so will put alot of stock in that.
08-30-2009, 10:15 AM
---
Guys I PM'd rob to let him know that we decided on BowBums as our team name.
08-31-2009, 10:25 AM
08-31-2009, 12:38 PM
---
All checked in except for Yatesm. I PM'ed him but he hasn't responded yet. Rob will be assigning alternates in about a week as soon as he returns from a pronghorn hunt. Hopefully Yatesm will check in but if not, we'll pick up another member from the alternates.
08-31-2009, 04:33 PM
---
Yep, I believe Bob should be our captain. Bob if you would like go ahead and let the authorities know.
I finally made it out to place a few trailcams yesterday. I will keep you guys posted of any bruisers I may catch on film. Talk at you soon. Here are a few that I hope are still around from last year.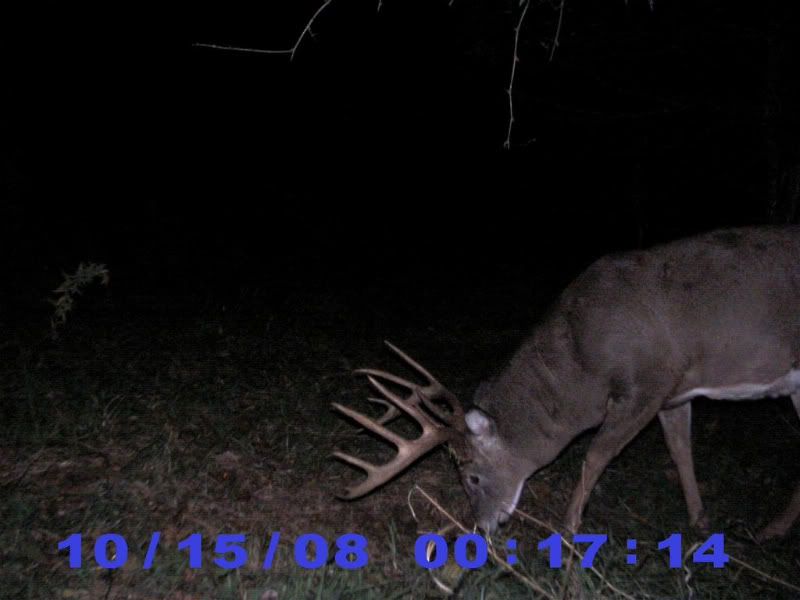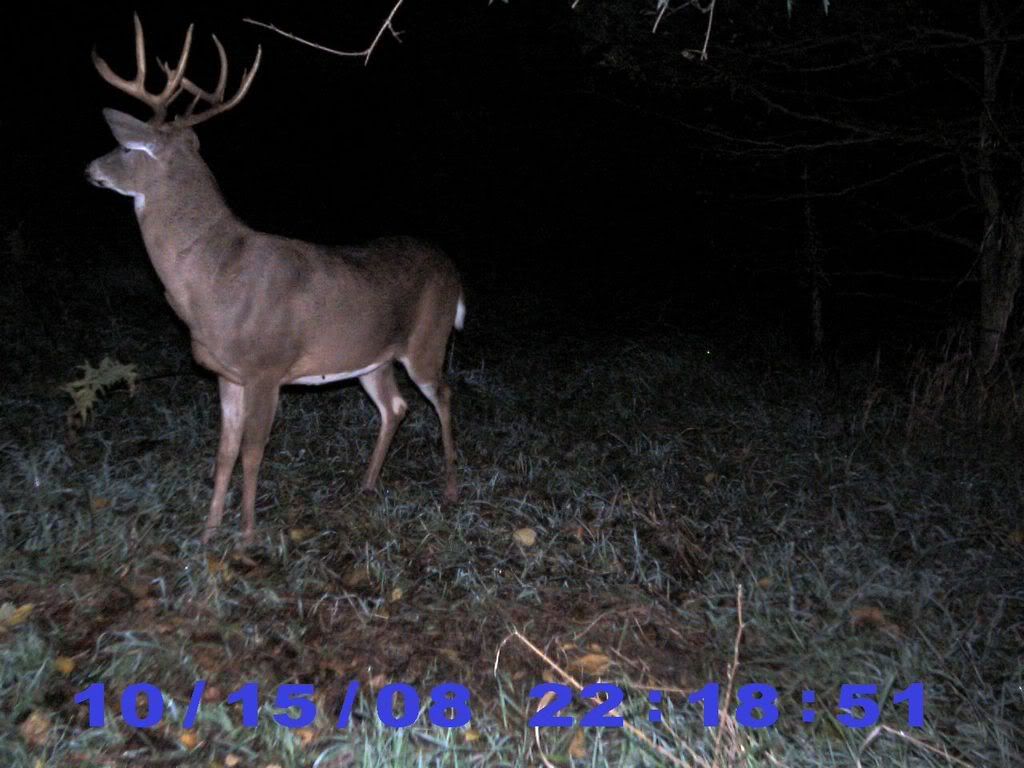 ---
Last edited by goherd1111; 08-31-2009 at

05:23 PM

.