Official Team Woodland Terrors (12)
10-27-2009, 11:38 PM
Typical Buck
Join Date: Oct 2006
Location: St. Louis, Mo
Posts: 855
---
Nice Mulie Steve. Congrats. What did he score?


Spudrow from Mo
10-27-2009, 11:40 PM
Typical Buck
Join Date: Oct 2006
Location: St. Louis, Mo
Posts: 855
---
Gmil. Wow, you have had a good season. Nice doe and turkey. Congrats to you.


Spudrow from MO
10-27-2009, 11:46 PM
Typical Buck
Join Date: Oct 2006
Location: St. Louis, Mo
Posts: 855
---
I have been out huntin but nothin yet. Seen lots of deer. The does seem to bust me and the bucks must have at least 4 points in the area I hunt. Nothing bigger than some six pointers so far. One day I had 11 does walk 9 yards in front of me. I hunt mostly from the ground and I couldn,t move. They busted me anyway. Oh well. Won't be able to get out there for a couple of weeks but by then it should be even better.
Good luck to all and be safe.

Spudrow from Mo
10-28-2009, 07:14 AM
---
Thanks guys, it has been a good season so far but haven't being seeing much in the way of big bucks yet. The little ones are already doing a little chasing though. Spudrow sounds like you are having an exciting season so far, pretty soon all those doe you are seeing will have a big buck behind them
10-28-2009, 07:27 AM
---
I'm seeing a little chasing going on. Things should be fun the next couple of weeks.
10-30-2009, 01:06 PM
---
Buck down.....Hang in there and hunt hard!!! Good luck team!!
138 2/8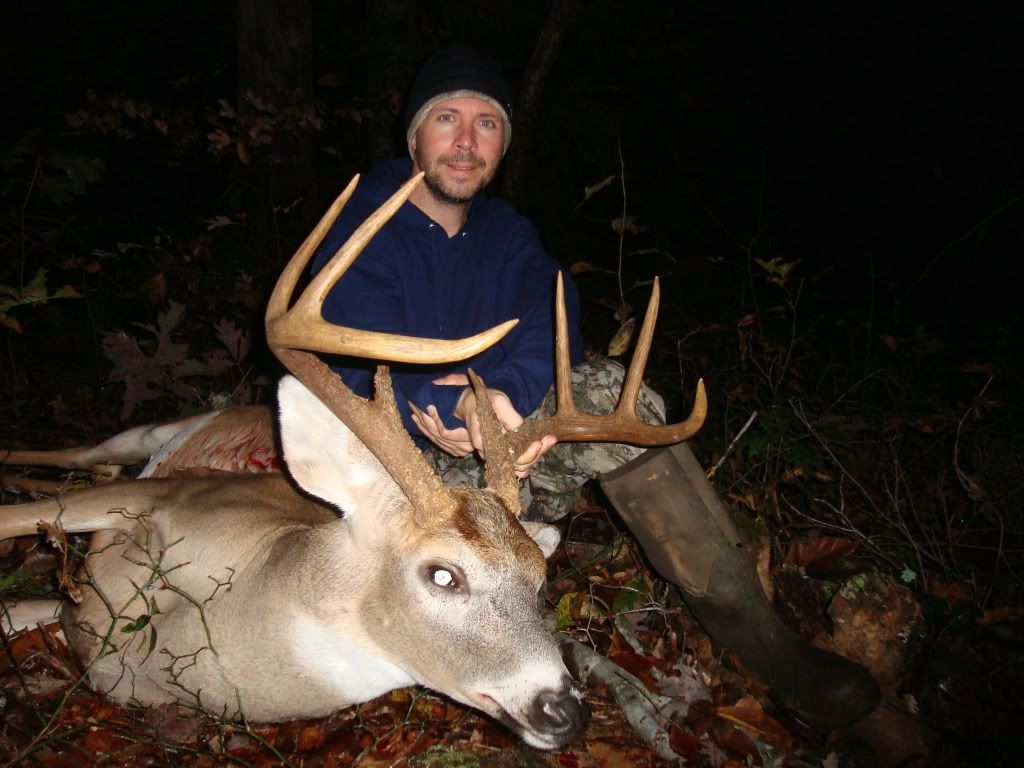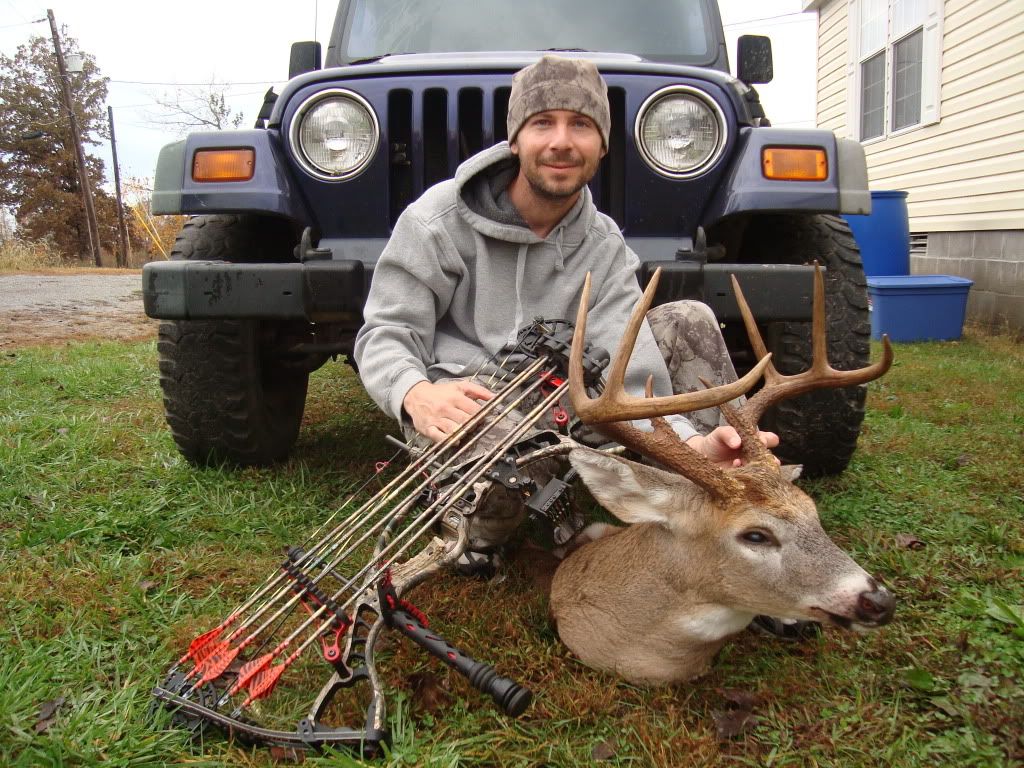 10-30-2009, 02:03 PM
---
Congrats Gri22ly,thats a fine buck. I'm not sure if the entery pictures will fly or not. It required the bow with the complete deer. It might go to the captains. Did you take any other pictures?
10-30-2009, 05:40 PM
---
That is a great buck . congratulations
big body what did he weigh
10-30-2009, 05:46 PM
---
Ohio there is another entree with less deer than this one and no one even mentioned it / I can't see it being a problem!
11-02-2009, 02:54 AM
---
I'm glad he took the entery. I've seen years when it would have went to the captains. I never have a camera around. Infact I don't own one. I normally have to wait untill I get home or a friends or relatives to get a picture. It is pretty easy to leave your bow out of the picture.