Official Team Lung Lancer's Thread (3)
08-31-2009, 11:19 AM
---
Thanks for the comments guys! I will do my best to get an even bigger buck down this fall! Love the name choice and as for the avatar....i have no idea how to create one and was hoping someone on here was more creative than me!!

Checked stands on Sunday and things are looking up!! Cold front came through midwest and it feels like october......im ready!!

later guys!
08-31-2009, 02:51 PM
---
I don't have the software needed to make an avatar, I know theres members on here on hunting net that can and have made them in the past. We might post a help wanted post
Maybe an avatar with a bowhunter in his tree stand sending an arrow through the lungs of a big buck, with the name Team 3 Lung Lancer's.
---
Last edited by Walleyefever; 08-31-2009 at

02:54 PM

.
08-31-2009, 04:39 PM
---
FYI,

I posted on the bowhunting forum and ask for some help with an avatar.

hmthtrfan, a member responded and said he would help and have one for us to check out tomorrow.
08-31-2009, 05:56 PM
Typical Buck
Join Date: Jun 2007
Location: central PA
Posts: 525
---
Sounds good walleye. Was finally able to pick up my bow today, left with a new 82nd fully loaded and my wallet 1200 bucks lighter. lol
09-01-2009, 04:29 AM
09-01-2009, 06:08 AM
---
cant wait to see the avatar. nice work walleyefever!!

crazedbowhunter......lucky dog...although i would have bought the Mathews Reezen 7.0, bowtech makes a lightning fast bow.

I'm going goose hunting the next couple weeks to pass the time! Come on October 1st!
09-01-2009, 11:33 AM
Avatar
---
I haven't heard from hmthtrfan yet today but I attached a avatar to check out. We'll see what hmthtrfan comes up with, maybe it will be better than this one.
09-01-2009, 04:10 PM
---
Looks pretty cool.....here are a couple pics i got a month ago or so....wish cam would have taken better pics though...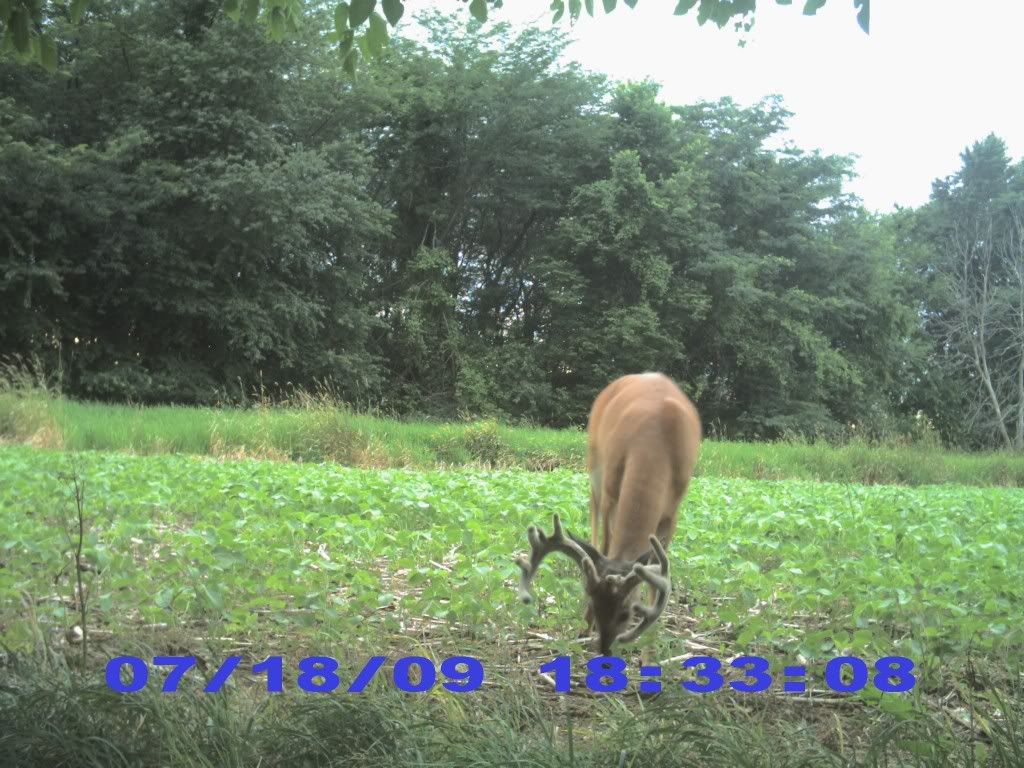 09-01-2009, 04:14 PM
---
Sweet.................. those are some nice bucks. Good luck tagging out on one of those. I jealous man
you sure have some great looking hunting ground in your pic's.
09-01-2009, 04:23 PM
Typical Buck
Join Date: Jun 2007
Location: central PA
Posts: 525
---
Pretty awesome avatar Walleye. Got the bow all sighted in today, was shooting 3-4 inch 5 shot 50 yard groups after sight in. I believe I am dialed in for the season. Some real nice bucks there bhunter, hope you tag one of them this fall!