Official Team Buck Bombers Thread (9)
08-22-2008, 04:22 PM
RE: Official Team 9 Thread
---
FL, who do you hunt with? I ask becasue I probably know the people you will be hunting with. We are from Pike County and know many of the outfitters around here because we are outfitters ourselves.
08-22-2008, 08:12 PM
RE: Official Team 9 Thread
---
ORIGINAL: -DeerSlayer-
Im gonna post some of my previous harvests and such.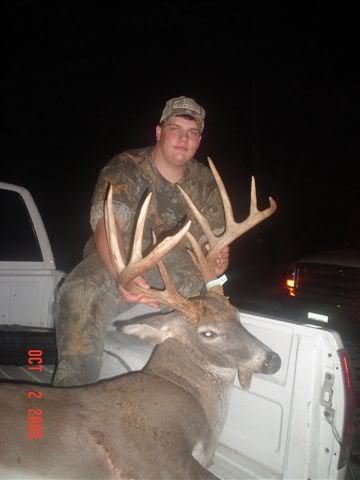 This is my 05 bowkill.. 12 pts scores 170" even. He was in the 05 contest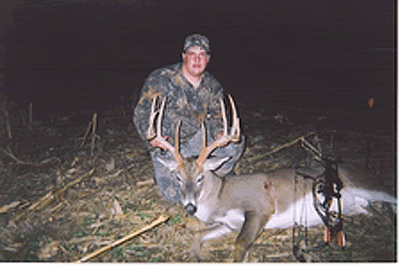 again...
my 06 shotgun buck, he was in the contest. he scored around 135"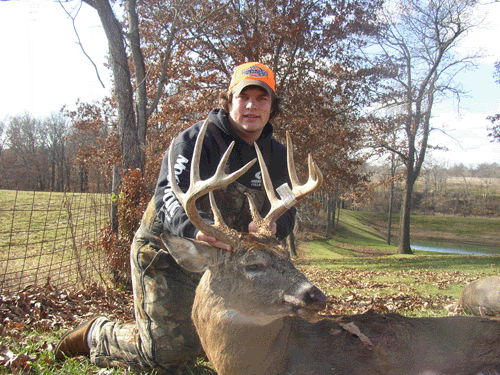 again....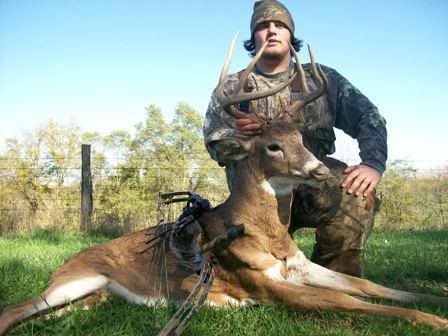 Last years bowbuck, scored 130", he was in the contest.
again...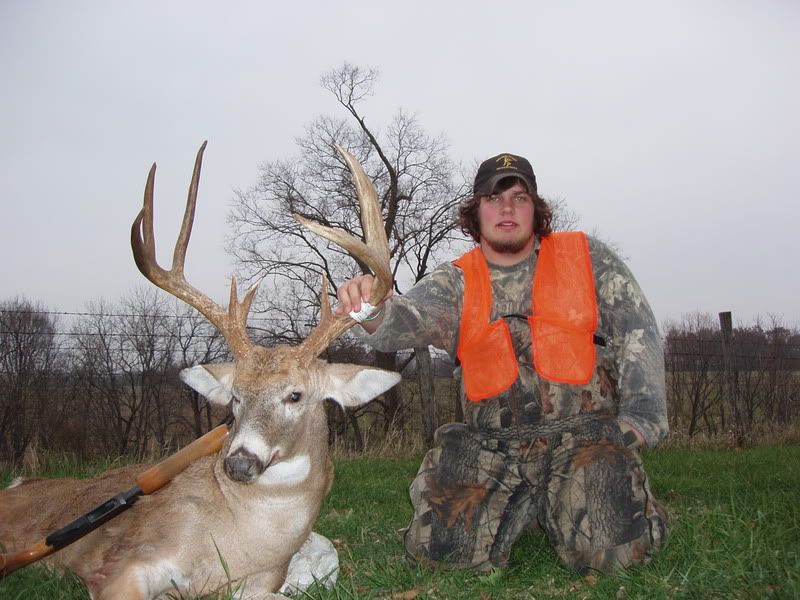 This is my shotgun kill from last year. He scored 160" and I wasn't in the firearm contest last year.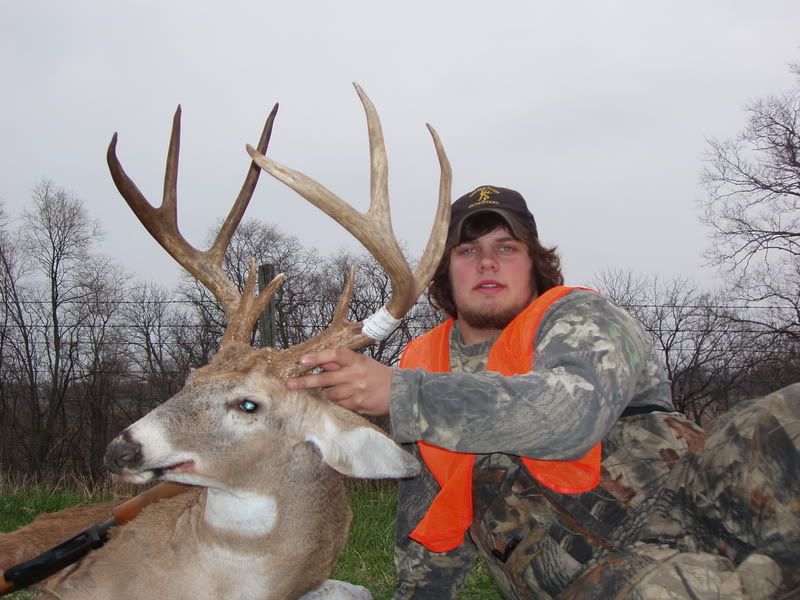 again...
Thats it... I found a good amount of sheds this spring that I think will be real monsters this upcoming season. I will post pictures and more later on. Now you have my hunting history from here in Pike Co. I hope to keep my streak alive!!!
08-22-2008, 09:21 PM
RE: Official Team 9 Thread
---
I,m hunting with Doug Bennefield at Illinois Connection, this will be my third year hunting with him, and I've bean very happy so far. He has a great lodge and some awsome farms to hunt I think last year they killed 7 deer that grossed over boone. Maby this year will be my year to kill one of those giants, 06 was my first year with them and I killed my largest buck so far. He was a ten point that grossed about 135", I'll try and post some pics maby tomorrow or monday at the latest, the storm should be totally gone by then.

Trae

08-22-2008, 09:28 PM
RE: Official Team 9 Thread
---
Arrowmaster I agree we need a team name and a captain sorry I don't have any ideas at the moment. I do like our odds being team 9 though it's my lucky number I was always #9 in baseball and still am in softball. Deerslayer doesn't hurt our odds either looks like he will be on some studs.

Trae