Official Team Heart Stoppers Thread (1)
08-20-2008, 08:21 PM
Official Team Heart Stoppers Thread (1)
---
Let's get signed in guys !

78 twildasin
370 ollie085
223 SDarcher
180 Western MA Hunter
374 Wiaxle
126 Bowman4440
77 mohunter82
176 flstnhd
28 blackjeep04
91 MOTOWNHONKEY
08-20-2008, 08:30 PM
RE: Official Team 1 Thread
---
After a quick glance at profiles....looks like we have a decent team.

A little background:

Live in Owen County, KY (about 30 miles south of Cincinnati)
Wife, three kids and 2 grandkids
Last year was my first year hunting ever and took a nice doe.
Hope this year will be my first buck !
08-20-2008, 09:03 PM
RE: Official Team 1 Thread
---
Mohunter82 checking in.

Live in Ray County Missouri 45 min east of KCMo in north west mo.
Wife and daughter.
Largest buck to date 120" with rifle but still waiting on first buck with bow.
Trail cams of 2 good bucks pushin 120" this year.



08-20-2008, 10:08 PM
Spike
Join Date: Jul 2006
Location: Northern IL
Posts: 89
RE: Official Team 1 Thread
---
Hey fellas! I live in Lee County, IL and am hoping to take a big buck like the rest of you. I work for a local park district and have access to hunt 600 acres throughout the season. Here's a picture of a buck I just took today. This one is in an adjacent park and hunting is not allowed. Maybe he'll make the trip for the rut!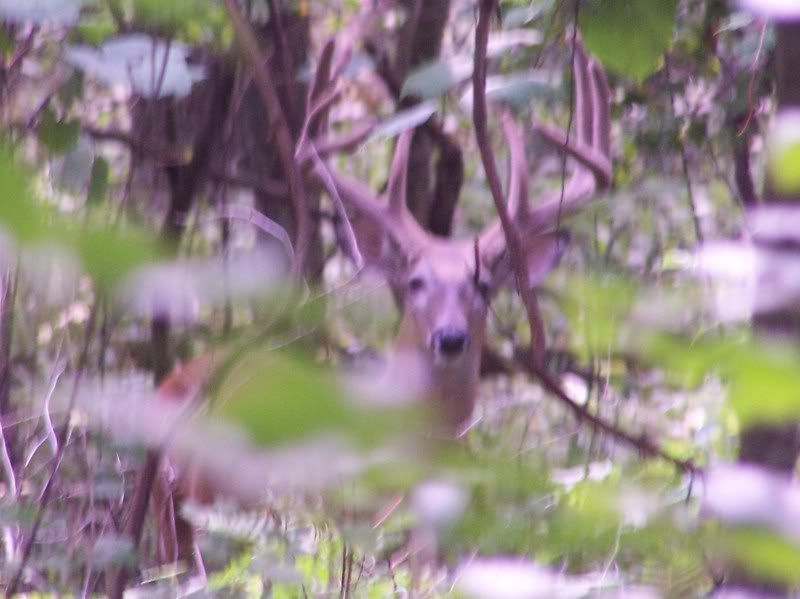 08-21-2008, 05:32 AM
Nontypical Buck
Join Date: Aug 2007
Location: York,Pa
Posts: 2,645
RE: Official Team 1 Thread
---
Twildasin Checking in!!
Glad to be apart of the team!
Live in York County Pa.
Live with my wife and 3 children!
Been bowhunting for 21years Lots of buck and doe taken.
Largest to date about 100" 8 point
Got some nice ones on cam this year hoping to surpass the 100" mark with this guy!
08-21-2008, 06:48 AM
RE: Official Team 1 Thread
---
Good luck with that one Tim !

I don't have any pics of the ones around here yet, but I know there's a nice 10 and a couple of 8's. I'm also going hunting with some of the guys from here the end of Sept at Higginson-Henry WMA in western KY. I think they saw some nice ones there last year. Unfortunatly for you guys I'm brand new to hunting but I'm giving it my all.

I know not everyone has checked in yet, but maybe start thinking of some team names.

08-21-2008, 07:05 AM
RE: Official Team 1 Thread
---
I forgot to put in that I just got permission to hunt a 400 acre tract that is owned by a church. they only allow 4 people per year and i got one of the spots with my father inlaw this year. I have a couple of other small pieces of landthough out northwest mo also.
08-21-2008, 07:35 AM
RE: Official Team 1 Thread
---
Hey all.
I believe I have met a few of you on some of the forums over the years.
I am 30 and live in Pittsfield, Massachusetts. I am married w/ 2 beautiful daughters (4 & 2). I am an avid bowhunter and live for hunting. I do alot of black bear, turkey, deer, & pheasant hunting. I will be heading to New Brunswick this September for my first moose hunt. I hunt w/ archery and gun gear.
I have been hunting for a dozen or so years, but have been into it hardcore for the past 7. I have not killed any huge bucks. A couple of nice 8s w/ the bow, and many small racked bucks and plenty of doe. I will do my best to put some high points on the board, but must warn you all that I am far from a trophy hunter!
I hunt several small pieces of private land here in MA and lots of state land. I will be deer hunting CT, NY, & MA this season.