44-Official Team The Nimrods Thread.
08-17-2007, 02:35 PM
44-Official Team The Nimrods Thread.
---
Welcome Team 44, picked from within the alternate list.
All members PM'd and Emailed.
Team 44....................The Nimrods.
deertale
bwhunter501
Alabama Slama
Ruttinbucks.com
Stevezt4
nubo
Kshafer
BuellMan
spudrow
iowabob85
08-17-2007, 03:27 PM
RE: 44-Official Team 44 Thread.
---
thanks Rob! Hey guys ill just introduce myself. My names Jake im 18. Ill be hunting in Illinois this year i have a couple farms that are available. I have a couple bucks in 140's already under my belt and im ready to go!
08-17-2007, 04:59 PM
Nontypical Buck
Join Date: Feb 2003
Location: Western Iowa
Posts: 1,179
RE: 44-Official Team 44 Thread.
---
Hey it's iowabob checking in!!!! And as for you Fraley does Fraley explain the deer you shoot or something. Frail old going down hill and something that nobody else wanted??? LOL Oh ya my name is Bob I live in western Iowa am 40 years old and have a 150" buck under my belt plus a few smaller ones in the 130's. We have lots of big bucks around here. The one I was watching all summer committed suicide the other day at the hands of my Oldsmobile. It was a shame hit him within a 1/4 mile of my house. Oh well they will make more. Good luck to all and have a great season.
08-17-2007, 08:38 PM
RE: 44-Official Team 44 Thread.
---
Hello everyone, My name is Brandon, I am 23,I live in northeast, Iowa. Have been bow hunting for 4 years now, but have been hunting deer ever since I was 12and have takenmany good bucks. Plan on doing a lot of hunting this year as always, will post some pics of some deer I am watching and some that I have taken.This year it is my goalto get my fiance, her first good buck (or deer ever). She has had plenty of opportunitiesto take deer but nothing mature yet. Can't wait to hear from everyone and only 43 days till opener.Iam onmost everynight and will try and post picsoffthe cuddeback whenever I can.
Deer taken in the past
Deer from last year that was in the contest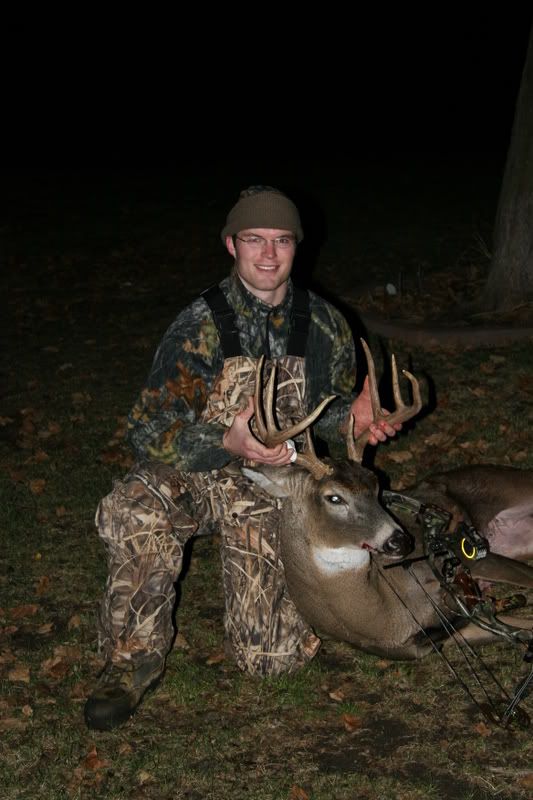 Pics from this year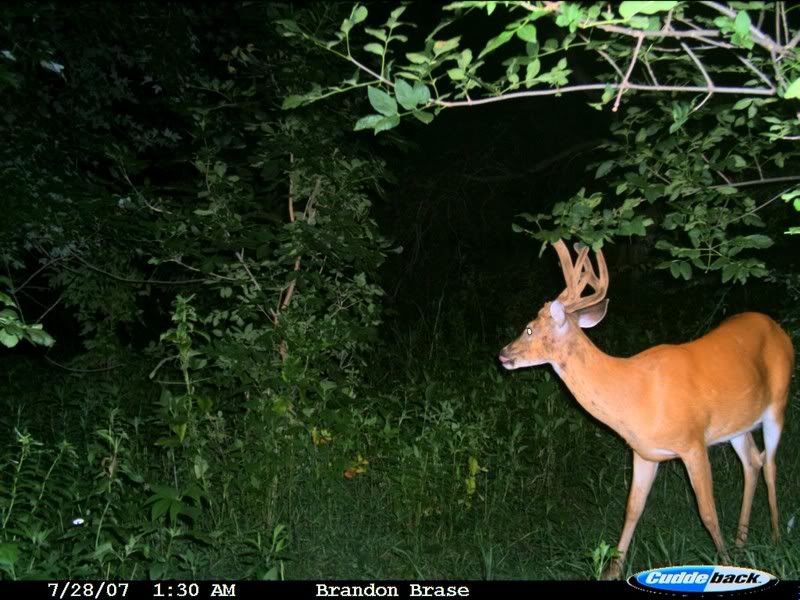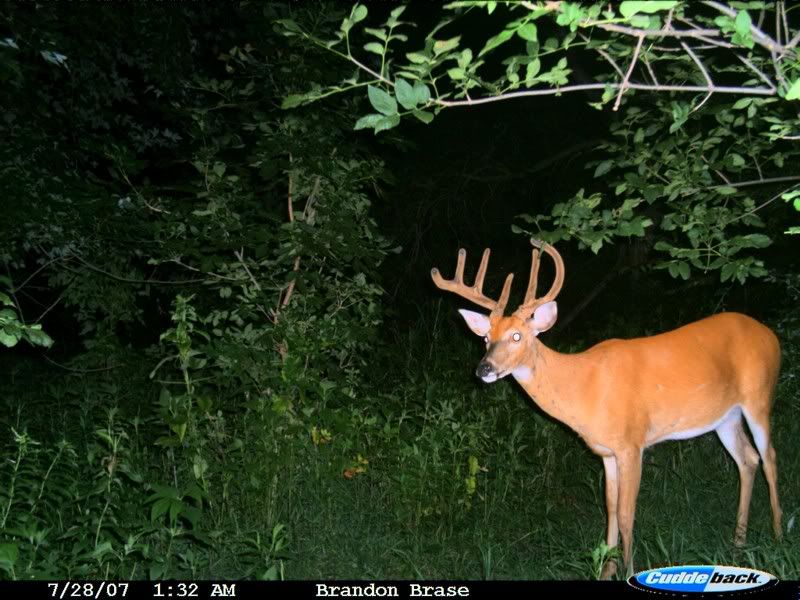 08-17-2007, 09:00 PM
RE: 44-Official Team 44 Thread.
---
Hey guy's!

Checking in here from Ontario,, I've been a participant in this contest now for the last 4 season's and am sure looking forward to another great season of hunting the wood's for that illusive king of the wood's .

My name's John and I'm 48 year's old , I live in Ontario and I get into the wood's as often as time allow's . I';m yet to get that monarch ,but just maybe this is the season for that .I've been hunting since I was 15 and bowhunting for the past 7 year's now . We have some real dandy's buck's here .
I'm getting ready to head for ThunderBay Ontario ,for this season's archery moose hunt and mabe a bear to boot .
I've been a team Capt for 2 of the 3 team's in the past , so if you need a Capt ,I'll be more than happy to help out .


Let the game's begin .

nubo

08-18-2007, 07:11 AM
RE: 44-Official Team 44 Thread.
---
Hi, Just checking in!!!! Im Steve Temple and Im 23 yrs. old. and i hunt mostly in southeast ohio on our own property. From the looks of things we should be doing pretty good this year. last year I shot a real nice deer however as bow hunting goes it got away. But ive taken some pretty nice bucks in the 140's and this year i hope to produce one at least that good. We need to get creative on the Name!