Team #26 Gobbler Massacres
04-08-2009, 09:28 AM
Team #26 Gobbler Massacres
---
04-09-2009, 11:58 AM
RE: Team #26
---
Meansy67 checkin in. Hopefully we get enough people to make a team! Never done any kind of a contest involving hunting, but the way I see it, nobody can lose! Gonna be hunting 2nd and 4th season Iowa, as well as 2 wkends in Mo. Hopefully I'll put 4 Longbeards on the ground!Good Luck Everyone.
04-10-2009, 04:59 PM
RE: Team #26
---
here ya go... Now my fancy official method of weighing this ole tom was to weigh myself with and without the bird in my hand and do the math. Of course it could go a little either way, but 26lbs is very close! The bottom one was smaller.
The one with my foot in it is to show the bird in relation to my size 12 foot.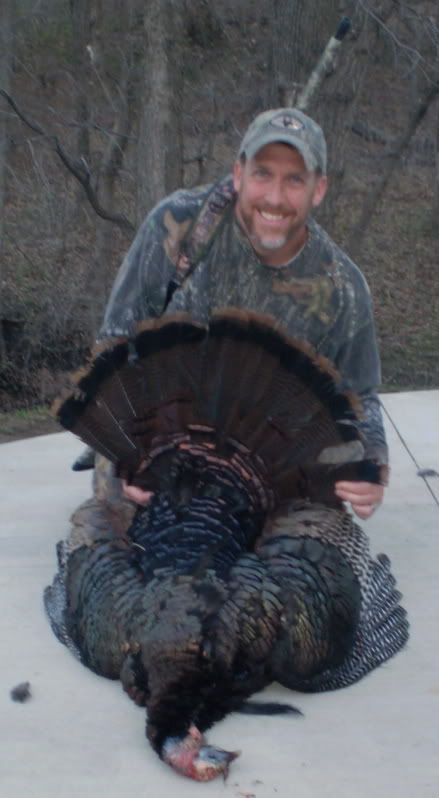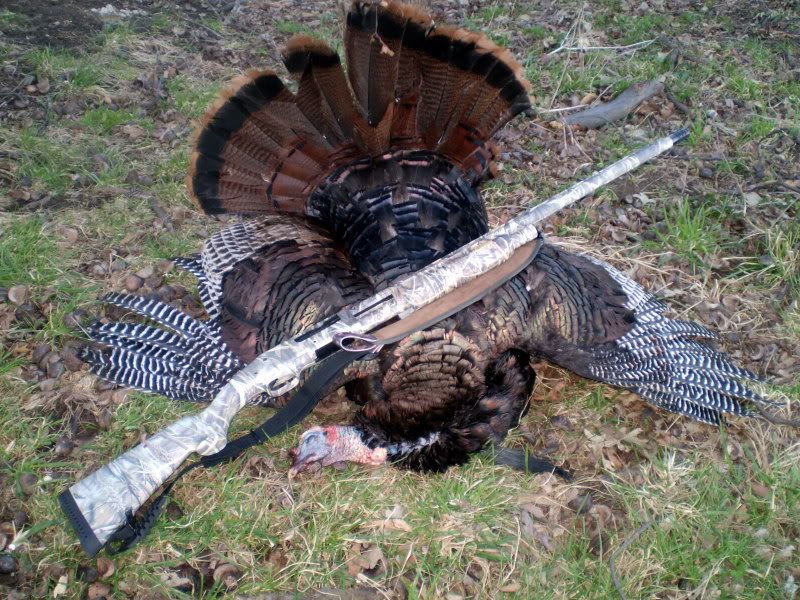 04-11-2009, 09:55 AM
RE: Team #26
---
Congratulations BDB
Sent you a PM - need Wt in bls and ounces -spur length each foot in ches and beard length in inches - then I can give you an Official NWTF score and this eam be in the record books.
Sent ya a PM
JW