A Plot of Iron Clay Peas
06-07-2011, 05:33 PM
A Plot of Iron Clay Peas
---
This plot of iron clay peas was planted deep in very moist ground on 15 May, 2011. The pictures were taken on 7 June,
2011
. The deer are starting to hit the young peas in places.
That plot is on a hillside. Because of the potential for soil erosion we plant our plots in strips here. This old farm was ruined by erosion.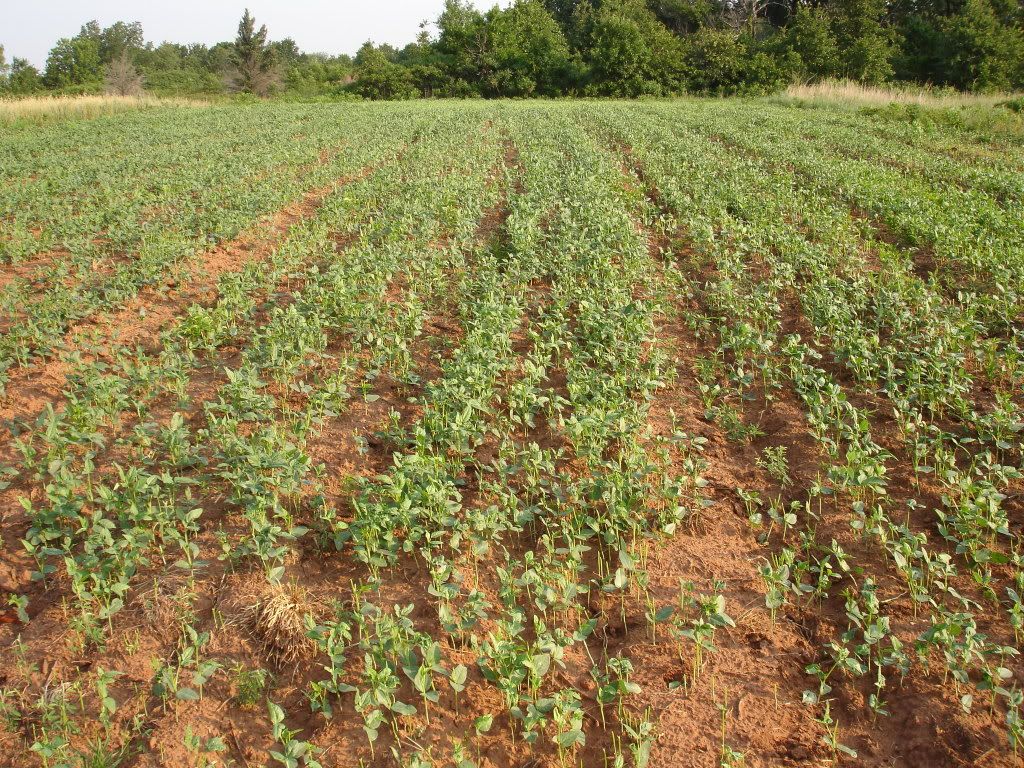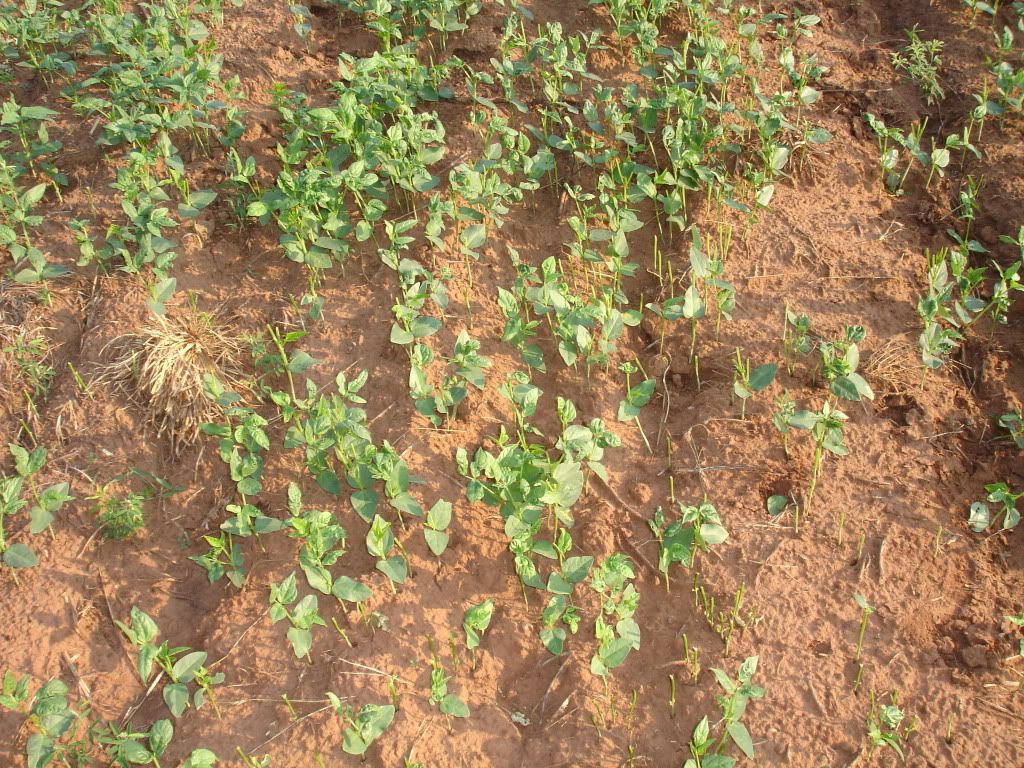 ---
Last edited by falcon; 06-10-2011 at

08:34 AM

.
06-18-2011, 08:48 AM
---
I'm suprised the hogs aint tearing into them
Not many hogs around that place now. Trapped and shot over 40 of them there since about Dec of last year. There are a couple of big boars, that's all: With any luck my son will nail one of them 4th of July weekend.
07-05-2011, 05:17 PM
---
This year, they wouldn't have worked here.
This picture was taken on 3 July, 11: They didn't work at our place either. The peas were planted too late because of the lack of moisture: Then the deer ate them up before they had a chance to grow: Now that the hogs are gone the place is over-run with deer. The other two plots on that place look just like this one.
The deer are not going anywhere because we filled the feeders with soybeans. Hopefully there will be enough moisture to plant oats in September.
did you get weed competition?
In a good year when there is rain the peas quickly outgrow the weeds.
BTW: Two coveys of quail were in the patch of ripe oats.
---
Last edited by falcon; 07-05-2011 at

05:22 PM

.
07-08-2011, 07:48 PM
---
Great to see the follow up plot. No doubt in my mind your plot helped cement your property as a quality food source and did some real good at the same time for your herd.

Good luck woth your fall plots. Seems like lots of moisture in the system this year - hope you get 2x your share!
07-10-2011, 03:55 PM
---
Based on your experience this year will you continue to plant peas?
i will continue to plant iron clay peas. We have had 5-6" of rain at that place this year. The lack of rain coupled with late planting and an abundance of deer did in that plot and the two others. At another of our places the plots are doing very well. They were planted earlier and got more rain.
That place has an old irrigation well. i'm going to have the pump rebuilt. Then i'll hook a tractor PTO to the pump. After the well starts pumping we will have no more problem with lack of rain on that place. We will have to set up some sprinklers and run some plastic pipe. Couple of hours pumping about every two weeks should do the trick.
Posting Rules
You may not post new threads
You may not post replies
You may not post attachments
You may not edit your posts
---
HTML code is Off
---