You work hard to feed them all year and this happens...
09-27-2009, 10:15 AM
---
Hoss, that might be one of the oddest racks I've seen. Got anymore pics of him? I'd like to see more of that one.

The last one looks like that big 10 that you've got pics of from a couple weeks ago. Nice one for sure!
09-27-2009, 10:44 AM
---
Yeah I got some more but they are not that good... and I think that is the same 10pt too, trying to pin him down in daylight. I see some sky through those trees!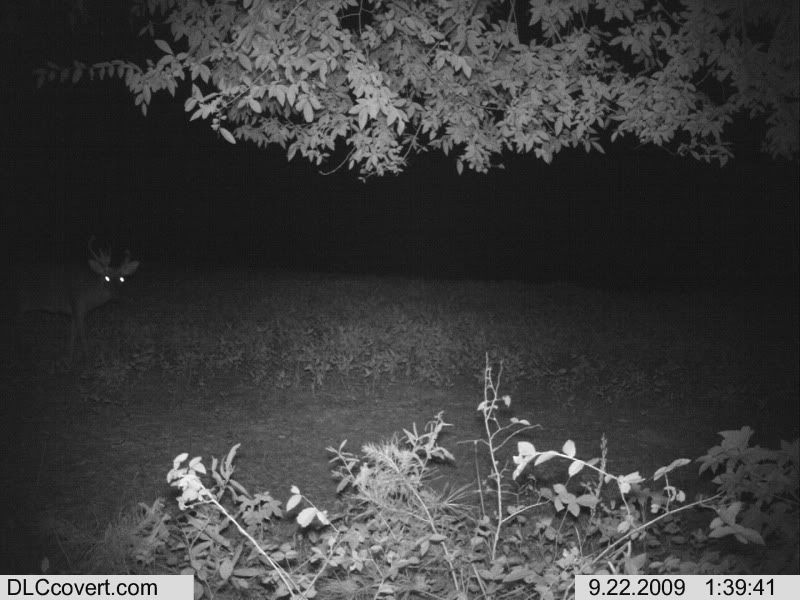 ---
Last edited by hossdaniels; 09-27-2009 at

10:51 AM

.
09-29-2009, 09:05 AM
Typical Buck
Join Date: Sep 2008
Location: Indianapolis, IN
Posts: 800
---
Yes he is odd but dont worry, at least you know the big one is there. And bucks will freshen scrapes just to show he is around, the big one will run him over here shortly. but the fact he is there and has a funky rack could mean he will be a gnarly non-typical in a couple of years! just something to think about.
Posting Rules
You may not post new threads
You may not post replies
You may not post attachments
You may not edit your posts
---
HTML code is Off
---